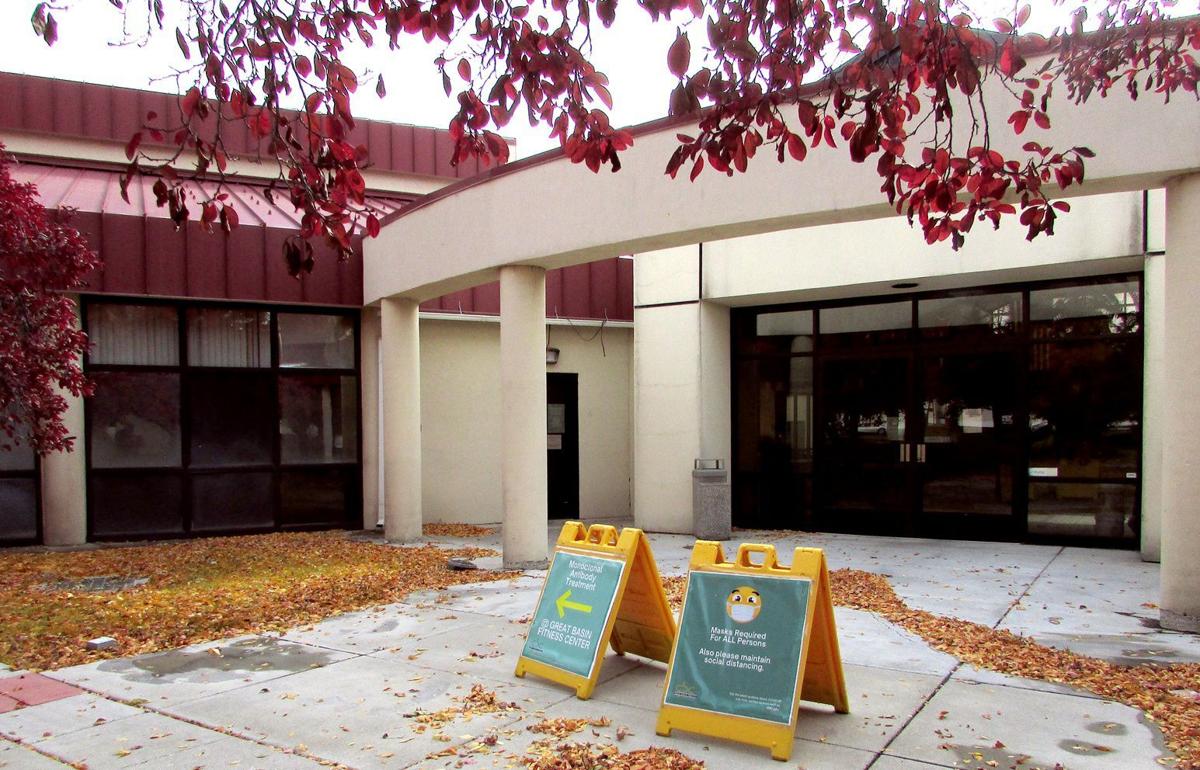 ELKO – Elko City Council has agreed to split the costs with Elko County for the monoclonal antibody therapy clinic at Great Basin College, which was set up this month to provide relief for COVID-19 patients in hopes they can avoid hospitalization.
"As of this morning, we've administered 47 doses," Elko County Manager Amanda Osborne said in an Oct. 13 email.
The council voted Oct. 12 to share costs with the county retroactive to Oct. 1 when the clinic opened. The city will be using American Rescue Plan Act funds.
"I was approached by (Commissioner) Rex Steninger to support this, and after learning more about it, I was fully onboard," said Mayor Reece Keener, adding that he was all for the city doing what it could to reduce "the crushing load" at Northeastern Nevada Regional Hospital.
"I think it's a good thing we do this," said Councilman Clair Morris.
A total of 41 county residents were hospitalized with the coronavirus as of Tuesday. The death toll was at 101 at the start of this week, and the number of active cases as of Tuesday was 497.
Osborne said earlier in October that the county had spent $30,000 so far on the clinic. The clinic continues to be open on Tuesdays, Wednesdays and Thursdays, so there will be more costs.
Elko County Commissioners agreed Oct. 6 to spend $250,000 in rescue act money for clinic expenses, COVID-19 tests, and personal protection equipment.
Osborne said at that time she had heard anecdotal comments from people who said they felt better after the treatment.
Anyone seeking the therapy must have a physician referral. They must be 12 years old or older, and they need to be high-risk or have contracted or been exposed to COVID-19. Their symptoms must be recent, and the treatment must be within 10 days of symptom onset. They must weigh at least 88 pounds.
Treatment works best if administered soon after a diagnosis.
According to Elko County Health Board's website, monoclonal antibody therapy treatments can prevent severe illness, hospitalization, and death among high-risk individuals. In clinical trials the treatment showed a 70% reduction in hospitalization and death.
For high-risk patients who have been exposed to someone with COVID-19, Regeneron can provide temporary immunity to decrease the odds of catching the infection by more than 80%, the county reported.
The treatment process takes roughly three hours, including roughly an hour for the infusion and an hour wait-time after the IV. COVID-19 vaccination status does not matter, according to the county website.
Details and forms are available online through Elko County.
The clinic is in the GBC gymnasium on Chilton Circle and parking is at the theater.
Although the Elko County Health Board has the lead on tracking coronavirus cases, the City of Elko tracks COVID-19 from its wastewater treatment facility, using Biobot Analytics.
Valerie Zatarian, director of the facility's lab, said that from samples of fecal matter, Biobot estimated 95 new COVID-19 cases in the city on Sept. 21, 55 on Oct. 5 and predicted 15 new cases on Oct. 12. The latest sample day was Oct. 5.
The sampling also showed the level of COVID-19 in Elko's samples was higher than 91% of other samples the company tested on Oct. 5, Zatarian said in a presentation to the Elko City Council.
The sampling covers those on Elko's sewer system and truckloads brought to the treatment center but doesn't cover septic tanks outside the city.