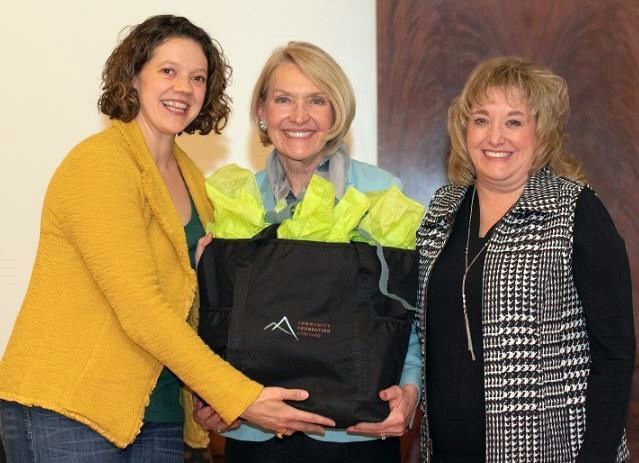 ELKO — The Community Foundation of Elko County distributed $24,000 in August. The 2020 grant cycle emphasized coronavirus relief and recovery efforts to support nonprofits that serve the most vulnerable in Elko County. Though the CFEC will not hold its annual public grant ceremony, the board is no less proud and excited to be aiding such worthy nonprofits in our area.
According to a press release submitted by Margaret Stewart, communications director of the Community Foundation of Western Nevada, annual grants by the Community Foundation of Elko County have significantly increased from the first grants four years ago, which totaled $1,000.
"The growing annual grants are made possible by generous contributors to the CFEC, in particular, an anonymous donor and the CFEC "Builders' Club," a group of businesses and families who have contributed to the endowment fund," said Teri Gage, Chair of the CFEC Advisory Committee.
The Community Foundation of Elko County awarded the Boys and Girls Club of Elko $5,000.
"COVID-19 has dramatically increased equipment costs necessary to operate during this pandemic," said CEO Rusty Bahr. "Distance learning and hybrid school schedules are placing tremendous strain on internet capacity. The grant will allow the Boys and Girls Club of Elko to increase its technology capacity to continue to serve Elko youth."
A $4,000 grant was given to the Committee against Domestic Violence for victim advocacy and to replace worn-out appliances used by clients who stay in the area's only domestic violence shelter, Harbor House.
"It is important that we provide a full kitchen and laundry to our clients in the shelter so they can begin rebuilding their lives for themselves and their children," said CADV Executive Director, Marianne McKown. "The average stay at Harbor House is 30 days."
Communities in Schools was awarded $2,000 to purchase art supplies to help students express themselves and learn to regulate their emotions and to purchase COVID-19 kits for student safety.
"It is an honor to support our local students, families and schools, especially as we enter this new school year faced with new challenges," said Executive Director Sarah Goicoechea. "We will navigate this school year together."
Nevada Health Centers received $4,000 to assist low-income, uninsured/underinsured families and seniors in filling their prescribed medications at no cost.
"More of the Elko County patients and families we serve are facing hardship due the COVID-19 pandemic with some finding it difficult to afford needed medications as a result of job loss or loss of insurance coverage," said Leslie Maple, development officer.
Northeastern Nevada Special Advocates for the Elderly was awarded $4,000 to train and educate volunteers working directly with the court to advocate for protected individuals in guardianship cases. The grant award will help the Northeastern Nevada SAFE program give the elderly the protection and voice they deserve.
"It is especially important now when restrictions and state mandates have silenced many of their voices," said Executive Director Jalaine Stanton.
Northeastern Nevada Regional Hospital Auxiliary Volunteers, Inc. was awarded a $3,000 grant to distribute no-cost washable face masks for hospital visitors.
"Sadly, many patients arrive at the hospital unprepared," said Steve Simpson, hospital CEO. "Masks will be provided to patients in need at the hospital entrance and collected when the patient leaves, laundered then reused."
Simpson said he is grateful that the auxiliary volunteers relieve the hospital of this concern as they provide a critical service to the patients.
Wells Family Resource Center received a $3,000 grant to continue the "Building Blocks through Literacy" program. It will help provide monthly story times online and free books and activities that families can pick up curbside at local libraries.
"Building Blocks to Literacy focuses on the youngest learners and parents by building knowledge of child development, increasing library use, and building reading skills and performance in early ages across Elko County," said Program Director Valerie Boyer.
The Community Foundation of Elko County is an endowed affiliate fund of the Community Foundation of Western Nevada and a permanent charitable resource for Elko County communities. Gifts of any size are combined and invested to generate income that will benefit the community annually. For more information on the CFEC activities and "Builders' Club," visit: nevadafund.org/cfelkocounty.
Get local news delivered to your inbox!
Subscribe to our Daily Headlines newsletter.