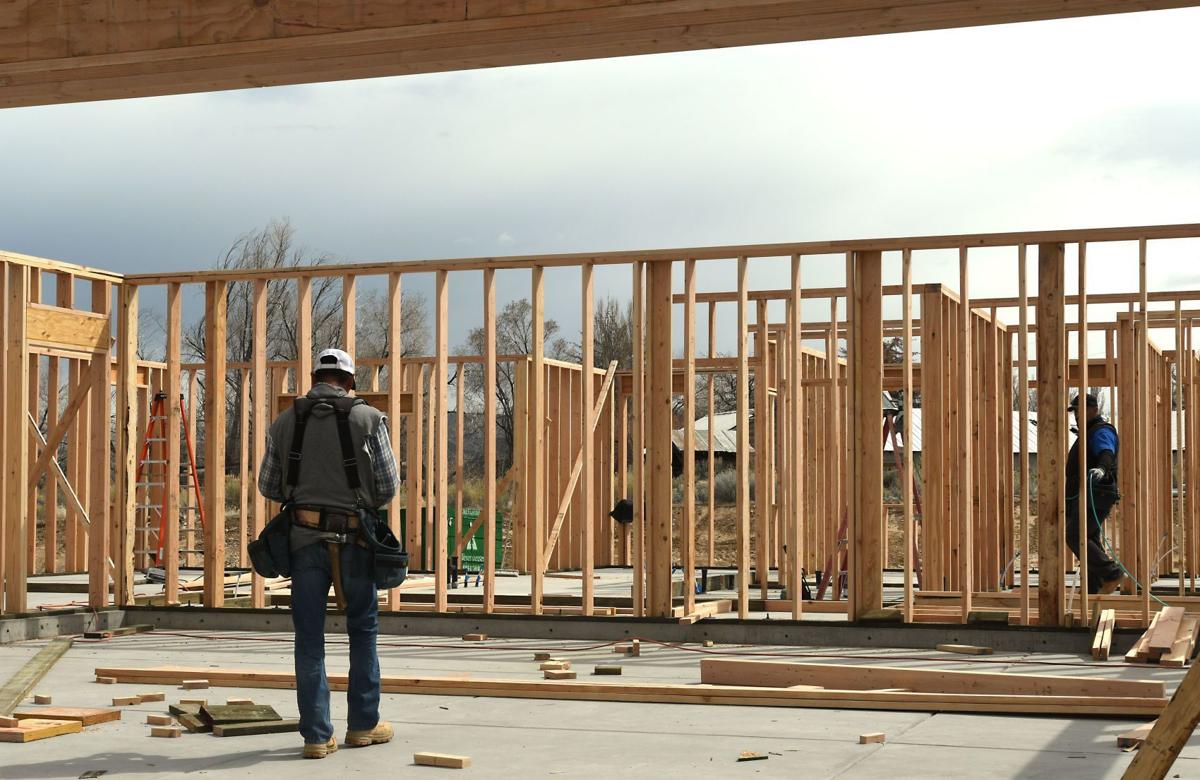 ELKO — Most Nevada contractors and construction companies have remained open during the coronavirus shutdown because they are deemed "essential businesses," yet local building professionals have mixed views about the future.
Shane Rockwell, owner of Rockwell Industrial and Mining, said the company is remaining pretty busy.
Some mine sites are shut down and so they are picking essential jobs. Rockwell said business "has probably been down 25 percent."
Rockwell said he currently has 41 men employed.
"We put some guys on call and we are adjusting," he said. "There are certain people that wanted to stay working and certain ones that wanted to hold off. We are trying to make sure everybody gets a full 40 hours a week.
"Everybody's got a family," he continued. "Employees are the biggest asset of any company, [that] is how we feel. We want to provide for them during these times."
Business owners and staff have been working to conform to social distancing rules and an ever-changing physical environment.
Rockwell said his company has added a few extra steps because of the pandemic.
"We have made sure to provide hand sanitizer and we are washing the vehicles continuously inside and out and disinfecting them," he said. "There are more emails and texting going on and conference calls. We are getting with the lead guys and lining them out instead of going out with them in the field and looking over the job."
Rockwell said he feels blessed that they still have work.
Assistant City Manager Scott Wilkinson said the City has taken action to comply with Gov. Steve Sisolak's pandemic orders. The City held a special meeting March 18 and stopped taking applications for new building permits.
The Elko Building Department has been reduced by half and employees are focused on getting inspections done along with other work in progress.
As of April 13, the City will again be taking new building applications. The staff is still reduced to two full-time workers with two others coming in a couple days per week.
"It's a little slower than typical," Wilkinson said.
The City had already begun to use Ignite, a file-sharing program, before the coronavirus shutdown. Wilkinson said the office will only be accepting applications digitally for now.
Luke Fitzgerald, who owns Koinonia Construction, is optimistic about the future.
"I think it's going to remain strong," Fitzgerald said. "I think this is going to pass, and with what the government is doing it is going to cause the economy to boom, especially gold. I think things are going to turn around here real quick."
Fitzgerald said his company is undergoing a "lull phase" right now.
"We did not have a whole lot going on anyway because we are in between projects so it did not affect me that hard."
Fitzgerald said his company is in the middle of a partner split. After that he hopes to start going again.
"It definitely has slowed down our operations," said Michelle Jones, office manager for Desert Sage Construction. "We don't have the [same] amount of people calling and wanting projects done at the moment."
"Our work is seasonal, anyway, in Northern Nevada, but it's definitely worse than usual," Jones said.
"We have forthcoming projects that we are anxious to pursue."
This article was amended April 10 to replace the following final sentence with a more accurate quote from Jones:
At the current time, the company has no active projects.
Concerned about COVID-19?
Sign up now to get the most recent coronavirus headlines and other important local and national news sent to your email inbox daily.