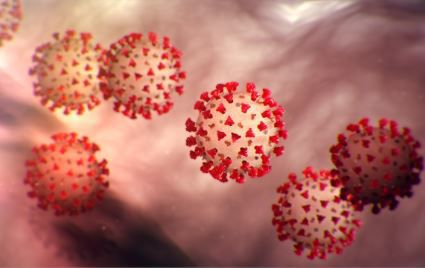 The Garden Club has decided to postpone the second Square Foot Gardening session until further notice: there will not be an April 2020 meeting. We will be in touch with our community calendar friends, on Facebook at ElkoGardenClub and https://elkogardenclub.us as our plans adjust for the future. 
Spring Creek Baptist Church has cancelled all on campus activities, including Sunday morning services, through the end of March. 
Coffee Mug has takeout food service from 7 a.m. to 1 p.m. seven days a week. Please call 775-738-5999 with orders.
Children's Dentistry of Elko is closed except for emergencies. In the case of an emergency please call 775-299-4790
Please be advised the City of Elko, Building Department will be closed to the public effective immediately. We are currently not accepting any new plans or permit applications. The pending permits we currently have will not be issued until further notice. We will continue to do inspections for those permits that have already been issued. If you have any questions please call 775-777-7220. Your patience is appreciated while we all navigate through this difficult time as a community.
AT&T's retail store's hours have been adjusted to Monday through Saturday 11 a.m. to 7 p.m., and closing all stores on Sundays. Staffing in stores that remain open will adhere to social distancing guidelines, while still being able to serve customers.
Pink Porcupine Bath & Body has postponed moving into a new retail space after the recent closure of Wagon Wheel Antiques (formerly known as Shabby Shanty). For the time being, pick up orders are still available in Elko. Message through Instagram, Facebook or text/call 801-718-4386.
Please note that the Healthy Living Workshop at NNRH (which was scheduled for this Saturday, 3/21) has been postponed. At NNRH, our top priority is the health and safety of our patients, visitors and staff. Therefore, we will reschedule this workshop later in the year when the spread of COVID-19 is no longer a public health concern.
Starting Wednesday, March 18, Smith's Food & Drug Stores will dedicate the first hour on Mondays, Wednesdays and Fridays from 7 a.m. to 8 a.m., solely to the shopping needs of senior citizens until further notice. This group is the most vulnerable to the COVID-19 coronavirus.
Each store will have staff on hand to help those that need special accommodations. For all other customers, temporary store hours will continue to be 8:00 am to 10:00 pm until further notice. In addition, Smith's is evaluating extending pharmacy hours to open earlier for seniors.
"Smith's wants to provide these at-risk customers with the ability to purchase the items they need to avoid busier and more crowded shopping times," said Aubriana Martindale, Smith's corporate affairs manager. "We request that customers respect these hours for the health of our community during this time of uncertainty. We appreciate all of our customers for their kind consideration, whose concern contributed to our decision to provide allocated hours for seniors."
In addition to exclusive shopping hours for seniors, Smith's is waiving the pick-up fee at the point of transaction, for online orders received curbside for customers whose verified age is 60 years and older through April 18, 2020. Smith's will continue to evaluate the situation to see if the fee waiver should be extended.
"Savior of the World" performances canceled: The March 27 and 28 performances of "Savior of the World" at the Elko Convention Center have been canceled.
Directors are considering and are hopeful that the performances can be rescheduled at a later date, possibly in the Fall.
Western Folklife Center: Please note that the Loud as Folk concert (Saturday, March 21) has been postponed. A new date will be announced, and all tickets purchased will be honored at that time. When it is rescheduled, we anticipate all times and other information to remain the same as had been announced for this event.
We are also canceling the March 26 Let's Dance! at this time. We'll be back in April and folks are encouraged to follow ElkoLetsDance on Facebook for further announcements and information as to upcoming dance lessons: https://www.facebook.com/groups/169892393396643/. Sponsored by the Western Folklife Center, this program has been funded in part by the Nevada Arts Council, a state agency, and the National Endowment for the Arts, a federal agency.
St. Joseph's Catholic Church message from Bishop Randolph R. Calvo: In the interest of cooperating with local, national and global efforts to slow the spread of the Coronavirus, effective from now through April 3, 2020, I am suspending all public Masses celebrated in the counties of northern Nevada that comprise the Diocese of Reno. Other liturgies, devotions, programs and activities involving more than ten people are also suspended.
This is a heavy decision to make given how vital the Eucharist is to our faith; however, after much prayer and deliberation, I do so out of the love of our neighbor that Jesus Christ expects of us and our moral duty to safeguard human life, especially of the vulnerable, and to promote the common good.
During this period, churches will be open for private prayer at times designated by pastors, with due regard for social distancing and limits to gatherings of no more than ten people. Pastoral care and the ministration of sacraments essential to immediate needs will continue with appropriate measures to safeguard health. The diocese and parishes are exploring creative ways, especially through social media, to keep in contact with our communities and to provide spiritual support and opportunities for prayer. Another resource is the TV Mass on KOLO Channel 8 on Sunday at 9 a.m. Catholic Charities of Northern Nevada will continue to provide essential services to those in need.
In the Church's tradition is the practice of "spiritual communion", a prayer of saints and used in times of war, natural disaster, persecution and other crises when access to the Eucharist was difficult or impossible. It is a prayer of desire to be united to Jesus Christ, arising from our faith that "Nothing can separate us from the love of God that comes to us in Christ Jesus "(Romans 8:38-39). We are in an unprecedented health crisis and this can be our prayer of communion with Christ. This Lent we can incorporate this prayer and think not only of ourselves but of our brothers and sisters who, due to a shortage of priests, are not as blessed as we are with frequent access to Mass.
This is a time to intensify our prayers, in particular for those stricken by COVID 19, for the cessation of the spread of this disease, for first responders and health workers, for those working to find a vaccine for this virus, and for one another. Each of us has the moral obligation in assist in efforts to slow the spread of this virus.
Because the trajectory of this crisis is not predictable, all above provisions are subject to revision.
Assuring you of my prayers, I am
Sincerely yours in Christ,
Congressman Mark Amodei (NV-02) released the following statement after Governor Sisolak's announcement that all non-essential businesses will be closed for the next 30 days:
"If you have questions regarding the impacts and which specific businesses will be affected by this gubernatorial action, please call the Governor's Carson City office at 775-684-5670, his Las Vegas office at 702-486-2500, or visit his website at www.gov.nv.gov.
"In the meantime, all three of my offices remain open during regular business hours as we have deemed our federal operations essential. For additional information regarding COVID-19 updates, please visit my website at www.amodei.house.gov, or call my Washington office at 202-225-6155, my Reno office at 775-686-5760, or my Elko office at 775-777-7705.
"We will maintain CD-2 operations to ensure Nevada's medical providers have the tools they need to respond to the threat facing us, and to minimize the economic impacts to businesses and individuals."
U.S. Senators Jacky Rosen (D-NV) and Catherine Cortez Masto (D-NV) released the following statement highlighting the Silver State Health Insurance Exchange's limited-time Exceptional Circumstance Special Enrollment Period (SEP) for qualified Nevadans who missed the Open Enrollment Period (OEP).
"We are glad to see that the Silver State Health Exchange will be holding a special period of open enrollment as we face the challenges that COVID-19 is causing in Nevada," said the Senators. "It is important to ensure that all Nevadans have access to health coverage, and during this special open enrollment period we encourage Nevadans who are not covered to seek information and enroll in a health care plan that will protect you and your family. We will continue working to defend the health of all Nevadans."
The SEP runs from March 17, 2020 through April 15, 2020, and will allow eligible individuals to enroll in a qualified health plan through the Nevada Health Link. Individuals seeking a special enrollment are encouraged to contact the Customer Assistance Call Center between 9 a.m. to 5 p.m. Monday-Friday at 1-800-547-2927; TTY: 711. The Call Center will extend its hours on Saturday's and Sunday's (except for Easter Sunday) from March 21 through April 15 from 10 a.m. to 2 p.m. PST.
Get local news delivered to your inbox!
Subscribe to our Daily Headlines newsletter.