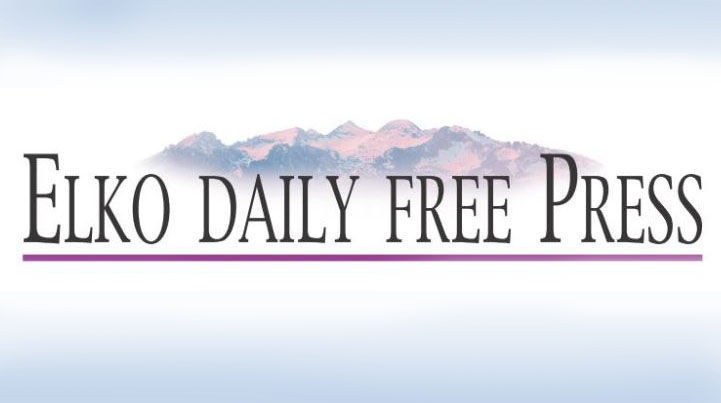 Nevada Welfare Division extends benefits
For people currently enrolled in Medicaid and/or the Supplemental Nutrition Assistance Program (SNAP) the Nevada Division of Welfare and Supportive Services is providing some additional relief.
Re-determinations have been extended for at least two months on all SNAP (food stamp) and/or Medicaid cases that were scheduled to close on April 1, 2020 or May 1, 2020.
"The best way to stay informed about your case is to look online through Access Nevada" said Steve Fisher, Administrator, "we are confident that this extension will provide some breathing room for the people we serve."
BLM temporarily closes Winnemucca Sand Dunes
The Humboldt River Field Office announces an emergency closure of public lands at Winnemucca Sand Dunes located approximately nine miles north of Winnemucca in Humboldt County.
Public lands affected by this closure of the Winnemucca Sand Dunes are described as follows:
Primary entrance to the Sand Dunes Recreation Area, along with staging and camping areas that are accessed from Highway 95.
The area described contains approximately 200 acres in Humboldt County, Nevada.
The BLM continues to serve the public while doing our part to address COVID-19. Following guidance from the Centers for Disease Control (CDC) and Prevention and recommendations from state and local public health authorities, the BLM is temporarily closing the Winnemucca Sand Dunes to limit the spread of the virus. The health and safety of staff and visitors in these facilities is our No. 1 priority.
Visitors may continue to enjoy BLM trails and open space areas in other areas within in Winnemucca District while following the CDC's guidance.
Throughout the closure, public lands that are temporarily closed will be patrolled by BLM Law Enforcement.
Nevada Legal Services remains open
Nevada Legal Services remains open with staff working remotely to assist with legal issues related to unemployment benefits, SNAP (food stamps), housing assistance, and any other legal issue arising out of the COVID-19 crisis.
We provide free information on the Families First Coronavirus Response Act, how to apply for unemployment benefits, SNAP, and other government assistance.
While many non-essential services are closed, the courts and government agencies remain open. You can apply for unemployment benefits and SNAP online. Our mandate from Congress requires us to assist during times of crisis and natural disasters and we are uniquely situated to help anyone who is having difficulty navigating these government programs for the first time.
FISH opens drive-thru food bank
The FISH Food Bank is providing food in a drive-through so no person has to exit their vehicle. This service is open Monday, Tuesday and Thursday only from 9 a.m. to 12:30 p.m.
The Soup Kitchen is providing to-go meals on Monday, Tuesday, Thursday and Friday from 11:30 a.m. to 12:30 p.m.
"We are not able to accept private food donations at this time," said Executive Director Sherry Smith. "If you would like to help the food bank so they can purchase food with the increased need during the crisis, you can mail a check to 821 Water St., Elko or visit www.fishelko.org."
The FISH Thrift Store is closed and not able to accept donations at this time.
NV Energy aids nonprofit groups
Nine organizations across Nevada, including United Way of Southern Nevada, United Way of Northern Nevada and the Sierras, Three Square Food Bank, the Food Bank of Northern Nevada, Catholic Charities of Northern Nevada, Catholic Charities of Southern Nevada, Communities in Schools Nevada, United Labor Agency of Nevada and HELP of Southern Nevada jointly announced that the NV Energy Foundation is providing a $1 million donation to support Nevadans physically or financially effected by COVID-19.
"Our community is experiencing unprecedented health and financial effects as a result of COVID-19," said Doug Cannon, NV Energy President and Chief Executive Officer. "We want our customers, who are also our fellow Nevadans, to know that we are here for them. Not only can they count on us to maintain safe, reliable electric and gas service during this difficult time in their lives, our NV Energy Foundation is providing $1,000,000 to Nevada nonprofit organizations for expanded energy assistance, and to help meet the ongoing needs of our communities."
The funding will help these organizations address the effects of COVID-19 on the community, including food insecurity, income replacement and gap funding.
"As a longtime partner of United Way, we are grateful for NV Energy as they step up during this time to bring needed funds into our local community through our Emergency Assistance and Crisis Fund," said Michael Brazier, United Way of Northern Nevada and the Sierras CEO and President.
Concerned about COVID-19?
Sign up now to get the most recent coronavirus headlines and other important local and national news sent to your email inbox daily.