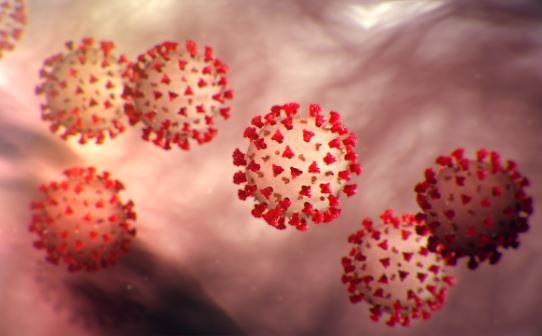 ELKO — Elko County residents can be tested for COVID-19 next week in an effort that officials say could bring the county closer to the state's second phase of recovery and reopening.
Nevada National Guard troops will be arriving in Elko to assist the county in meeting its Phase 1 goal of testing between 2,500 and 3,000 residents in four days.
Testing slots will be available 9 a.m. to 5 p.m. on May 27 and 28, 10 a.m. to 8 p.m. on May 29, and 8 a.m. to 8 p.m. May 30 at the Elko Convention Center.
The community-based testing is still in the logistics phase, said Elko County Public Health Officer Bryce Putnam, but approximately 60 to 100 people could be tested per hour, thanks to the multiple resources available.
"We're going to have some county employees, as well as the Nevada Gold Mines mine rescue team," Putnam said, "and possibly some medical students from the University of Nevada, Reno, who have been wonderful in assisting us in our hotline."
Individuals will be tested with a PCR nasal swab. The tests will then be shipped to the Nevada State Lab for analysis.
Turnaround on the tests could take three to five days, Putnam said.
Putnam and interim Elko County Emergency Manager Annette Kerr updated county commissioners on Wednesday, explaining the next steps the county needs for transitioning into the next phase of the state's recovery plans.
The testing is one of the requirements, Kerr said. Another involves maintaining patient capacity at the Northeastern Nevada Regional Hospital, and having its ICU stocked with enough ventilators and personal protective equipment on hand.
After the community undergoes testing, the county will test Highland Manor patients next.
"The manor has been good at keeping things locked down," Kerr said. "That will be our next area to test those patients who are considered to be the vulnerable population."
The community testing announcement came on the last day of drive-thru testing at Walmart, which lasted three days.
"The White House asked Walmart as a private entity to come out and test," Kerr said.
About 21 vehicles entered Walmart's testing center on Monday, Kerr said, adding she did not know how many more came since then.
The Walmart tests are returned to Quest Diagnostic labs, which are then shipped to the state lab, taking about four to five days.
There are no limitations on who qualifies to be tested, Putnam added. It includes those who fear they may have been exposed or those who want to be tested to see if they are asymptomatic.
"The directive from the governor and health officials is to test as many people as we can to see how many people who look healthy and feel healthy right now, to see who is carrying it," Putnam said. "All the tests we are going to conduct will give us a snapshot out of 3,000 people that are feeling well and could pass it along to members of our community."
Putnam said the tests are 99% reliable.
With the conclusion of community-based testing, the county could move into Phase 2, where the state will consider reopening schools, bars, and other areas. "Extreme social distancing measures" for public gatherings will remain in place, Kerr said.
She stressed that Gov. Steve Sisolak had not yet confirmed those guidelines.
"He hasn't put out a specific plan for Phase 2, other than he's calling it the Silver State Stabilization," Kerr told commissioners. "Their goal is making sure we have a downward trend."
Concerned about COVID-19?
Sign up now to get the most recent coronavirus headlines and other important local and national news sent to your email inbox daily.