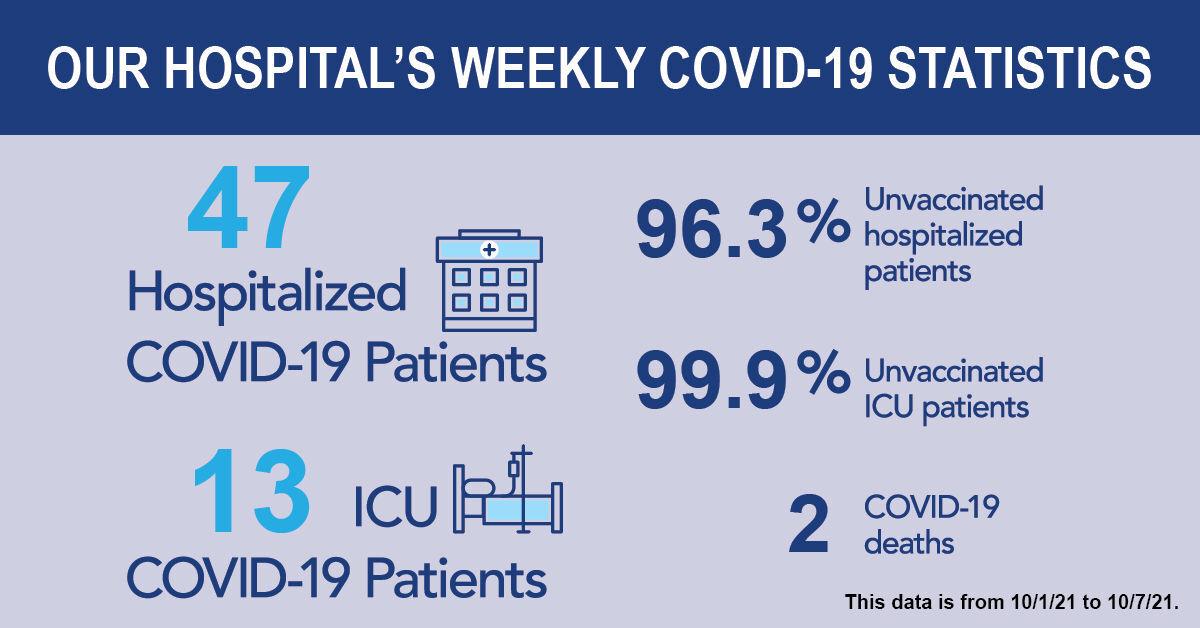 ELKO – COVID-19 deaths declined this week while hospitalizations increased, according to Northeastern Nevada Regional Hospital.
Two patients died over the past week, compared with eight the prior week.
"Our hearts go out to the families and loved ones of the deceased individuals," stated the hospital. "Two deaths are two too many."
The number of COVID-positive patients admitted to NNRH increased this week to 47. Last week the total was 37 and the week before 48.
"The number of patients requiring care in our ICU also climbed from 11 to 13" this week, the hospital reported.
"The main takeaway from this data is that we are not out of the woods yet," the hospital stated. "COVID-19 continues to run rampant through our community. We are asking our neighbors to help slow the spread of this disease by wearing a mask, maintaining physical distancing, practicing good hand hygiene, and – above all – getting vaccinated."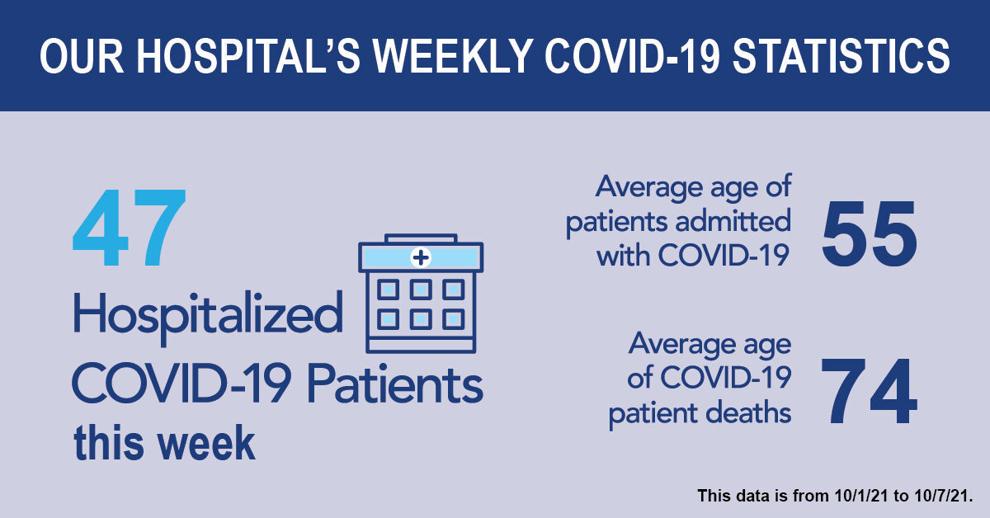 Other rural hospitals in the state are reporting high numbers as well.
"Rural Nevada continues to be hard hit, with most staffed rural ICU beds at 100% occupancy," the Nevada Hospital Association said this week.
The association raised rural Nevada's rating on percentage of patients in ICU to the "warning" level.
"This could deteriorate to an alert if the ability to transfer to Las Vegas or other areas becomes constricted. Ventilators and other equipment remain green; however, SNS ventilators have been deployed to hospitals in rural and northern Nevada, as have all RHPP tent structures."
Staffing remains on the "alert" level at all Nevada hospitals.
However, Northeastern Nevada Regional Hospital remains open for medical needs besides COVID.
"As always, if you or a family member require medical attention, please do not hesitate to come to the hospital for care. Our facility is clean and safe, and you will be seen by a qualified provider. If you are experiencing an emergency of any kind, please call 9-1-1 immediately."
Elko County had 605 active cases of coronavirus as of Thursday. That's down from 651 a week earlier but up from the 586 reported Monday.
Elko County now has the highest per-capita case rate in Nevada at 2,955 per 100,000 people over the past 30 days, according to the state's COVID website. Washoe County's rate is 1,185 and Clark County's is 560.
The county reported Friday that free COVID testing is now available at Walmart.
"In effort to increase access to COVID-19 testing, COVID-19 tests will be available in the Walmart parking lot over the next week with the possibility of extending test availability based on utilization."
Testing hours are 8:30 a.m. to 4:30 p.m. on weekdays, and 10 a.m. to 3 p.m. Saturdays and Sundays.
"Anyone wanting to be tested is welcome," said the announcement. "Please wear a mask in the walk-up clinic."
NNRH continues to offer outpatient testing for COVID-19 every day of the week from 9 a.m. to 5 p.m. "You must have a physician's order to undergo COVID-19 testing at our facility. After your provider has sent the order, please report to our Emergency Department waiting room before 4:45 p.m."
Elko County is continuing to offer free monoclonal antibody therapy at a clinic set up in the Great Basin College gym. The treatments are available to COVID-19 patients who have a provider referral.