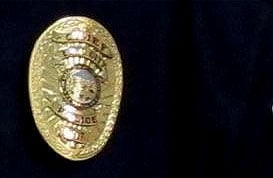 Bobbye L. Carlson, 25, of Elko was arrested at the Red Lion Casino for felony possession of a controlled substance, obtaining or possessing a credit or debit card without the owner's consent, drug paraphernalia and trespassing. Bail: $10,835
Jeremy P. Dickison, 32, of Salt Lake City was arrested for failure to appear after bail on a felony crime. Bail: $37,500
Jesse A. James, 22, of Spring Creek was arrested at Idaho Street and College Avenue for driving with a revoked driver's license, headlamps not illuminated when required, and on a warrant for failure to appear after bail on a gross misdemeanor crime. Bail: $15,470
Christiphor D. Key, 23, of Elko was arrested at Fifth and Railroad streets for violation of probation.
Johnathan H. Kulu, 28, of Salt Lake City was arrested on Interstate 80 for speeding 11-15 mph over limit, driving with a suspended driver's license, and driving under the influence. Bail: $1,710
Rulon J. Olson, 30, of Ogden, Utah was arrested on Camper Drive in West Wendover for taking or possessing vehicle without owner's consent, false statement to obstruct a public officer, and fugitive felon from another state.