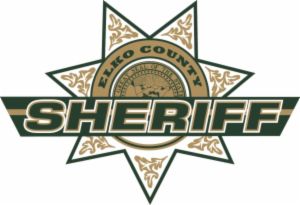 ELKO – A former Elko County Sheriff's deputy is suing the county and its former sheriff for wrongful termination, claiming he was fired for being willing to testify against the county in a civil lawsuit and because he campaigned for the sheriff's opponent in the 2018 election.
Robert Thornal, 51, was terminated on Nov. 23, one business day after Elko County agreed to a $500,000 settlement in Richard Pike v. Bradley Hester. Earlier that month, Sheriff Jim Pitts was defeated in his re-election effort by Aitor Narvaiza.
Thornal also claims that the cause for his termination was misrepresented by the sheriff's office. According to documents filed with his complaint on June 26, Thornal was originally told that the office had evidence of him taking SD photo cards out of cameras posted near guzzlers in the Wells area. The office then stated that there was no evidence of theft but that Thornal was "untruthful" during the investigation.
Thornal is seeking a jury trial and $5 million in damages.
The Elko County District Attorney's office confirmed receiving the complaint, but said the case will be handled by outside counsel.
The previous case against Hester began in November 2011 when he was a deputy working in Jackpot. Pike, a football coach and director of the county recreation center in Jackpot, filed for a protective order against Hester for allegedly calling him a "pothead." Pike said Hester broke into his office at the recreation center to search for drugs, and told people he was selling Ecstasy to schoolchildren. His actions were in retaliation over a high school football dispute, according to Pike.
While Hester was being investigated, he was elected justice of the peace for Jackpot Township.
You have free articles remaining.
It was later revealed in an internal memo that Hester had been briefly suspended and reprimanded for acting in an "unprofessional manner which can be deemed as conduct unbecoming of an officer by stalking or harassing Richard Eugene Pike."
A federal court refused to dismiss the case and Hester was denied immunity in September 2016.
Thornal agreed to testify. According to his complaint, Thornal "witnessed first-hand how Sergeant Hester was able to pursue personal vendettas against his enemies in Jackpot, particularly Hispanics, and get away with it due to the inattention of his ultimate supervisor, Undersheriff [Rick] Keema, who was constantly stressed out about internal investigations into his misuse of County funds and Sheriff Pitts, who cared only about the negative press that was going on and his concern that he might come under investigation for conspiracy as he had approved the repeated personal expenditures" made by Keema on a county credit card.
Keema was fined $2,000 and ordered to pay restitution in June 2017.
The case of Pike v. Hester ended in November 2018 with the settlement agreement.
That same month, Pitts was defeated by Narvaiza in the general election.
Beginning in March 2018, Thornal posted signs, held campaign dinners and donated the use of billboards to Narvaiza, according to his complaint.
Allegations that Thornal may have taken the game camera SD cards surfaced in July 2018 but he continued to campaign, the complaint says.