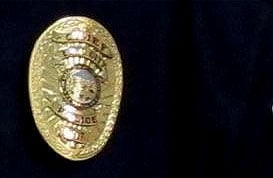 Quinn A. Cleveland, 30, of Owyhee, Idaho was arrested at Fifth and Idaho streets for driving under the influence. Bail: $1,140
Hector Flores Jr., 26, of Elko was arrested at 3372 Enfield Ave. for driving under the influence. Bail: $1,140
Ramon G. Mendivil-Roman, 28, of Elko was arrested at 10th and Silver streets for driving under the influence. Bail: $1,140
Hana A. Nozu, 20, of Reno was arrested at 460 Idaho St. for false statement to obstruct a public officer, minor loitering in a place where alcoholic beverages are sold, minor purchasing or consuming alcoholic beverage in premises where sold, and using or attempting to use false ID by minor to obtain alcohol. Bail: $2,490
Leslie L. Oppenhein, 26, of Elko was arrested in the 200 block of Silver Street for obtaining money, property or labor by false pretenses, operating a vehicle with expired registration or plates, and resisting a public officer. Bail: $2,635
Kris R. Orcutt, 42, of Wells was arrested at the Chinatown RV Park on two bench warrants. Bail: $2,050
Robert L. Pierce, 33, of Carlin was arrested at 831 13th St. for domestic battery. Bail: $3,140
Juvenal Rivera-Gariby, 55, of Elko was arrested at Third and Idaho streets for operating vehicle with expire registration or plates, driving without a driver's license, and on a warrant for failure to appear after bail on a misdemeanor crime.
Robert P. Staton, 53, of Elko was arrested at Fifth and Pine streets for operating a vehicle with expired registration or plates, and driving with a revoked driver's license for DUI. Bail: $1,355
This week's felony arrests:
The charges above do not imply guilt. Under the law, everyone is presumed innocent unless proven guilty in court.