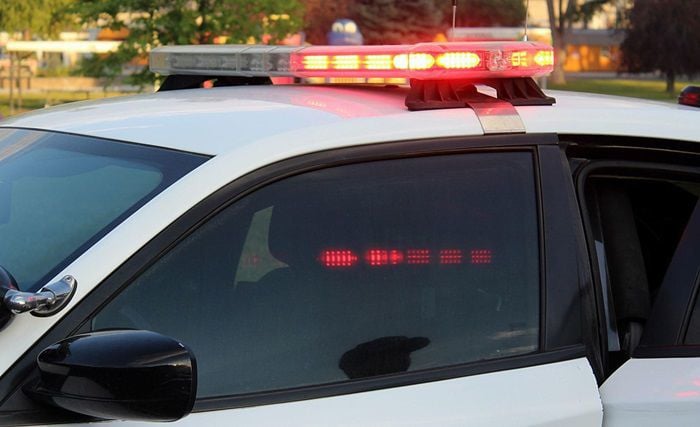 Oct. 22
Nicholas A. Correa, 29, of Bluffdale, Utah was arrested at 861 Parkway Drive for fugitive felon from another state.
Chancy D. Gusky, 37, of Elko was arrested at 2065 Idaho St. on a felony warrant for child abuse or neglect; taking or possessing vehicle without owner's consent; and intent to utter fictitious bill, note or check. Bail: $107,500
Colleen N. Hustead, 52, of Carlin was arrested on Sixth Street for driving without a driver's license. Bail: $640
Sequoia T. Johnny, 37, of Elko was arrested on Fifth Street for driving under the influence, destroying or concealing evidence, and open container of alcohol in vehicle. Bail: $3,995
Harold J. Larson Jr., 46, of Ryndon was arrested at Manzanita Drive and Last Chance Road on a warrant for failure to appear after bail on a misdemeanor crime.
Ariana S. Mentaberry, 28, of Winnemucca was arrested at 340 Commercial St. for violation of probation or condition of suspended sentence, and false statement to obstruct a public officer.
Liam G. Mansanarez, 19, of Elko was arrested at Elm Street and Burns Road for driver disobeying peace officer, driving under the influence, minor in possession of alcoholic beverage, resisting a public officer, and tail lamp violation. Bail: $3,890
Danell M. Slaughter, 41, of Elko was arrested at 5000 Manzanita Drive for false statement to obstruct a public officer. Bail: $1,140
Roger P. Wippel, 31, of Eugene, Oregon was arrested on Interstate 80 for nonresident driving when privilege suspended, canceled or revoked; speeding 31 or more mph over limit; displaying bogus vehicle registration, plate or title; and two criminal justice detainers. Bail: $3,295
The charges above do not imply guilt. Under the law, everyone is presumed innocent unless proven guilty in court.
Sign up for our Crime & Courts newsletter
Get the latest in local public safety news with this weekly email.