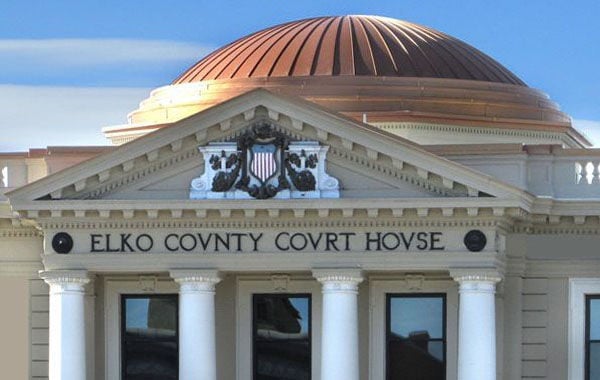 ELKO – Elko County Commissioners will discuss a legislative proposal to add a third district judge to the Fourth Judicial Court on Wednesday at their regular meeting.
Assembly Bill 43 seeks to increase the number of district judges in Elko, Clark and Washoe counties, based on data showing caseloads in those judicial districts.
Elko County and the Second Judicial District in Washoe County would each increase their courts by one district judge if the bill passes in the 2019 session.
The Eighth Judicial District in Clark County would add six judges to its district court and nine judges to family court.
Commissioners are slated to discuss and consider the proposal, and they may issue a statement declaring their position during the meeting.
If the bill is approved, it would be an unfunded mandate to Elko County, requiring the county to create a third department and hold elections on Nov. 3, 2020, for that office. The new judge would then take office on Jan. 4, 2021, for a six-year term.
Department 1 Judge Nancy Porter and Department 2 Judge Al Kacin will also be up for re-election in 2020.
According to the Nevada Supreme Court, the decision to seek more judges was a collective one made by staff from the Administrative Office of the Courts, Nevada Supreme Court justices, and trial court judges throughout the state.
The bill was prefiled by the Assembly Committee on Judiciary on behalf of the Nevada Supreme Court on Nov. 16, and will be referred to the Committee on Judiciary when the Legislature opens on Feb. 4.
The Elko County Commissioner's meeting is scheduled for 1:30 p.m. Dec. 5 in the Nannini Administration Building, Ste. 102, 540 Court St. in Elko. Public comment will be accepted.
Sign up for our Crime & Courts newsletter
Get the latest in local public safety news with this weekly email.