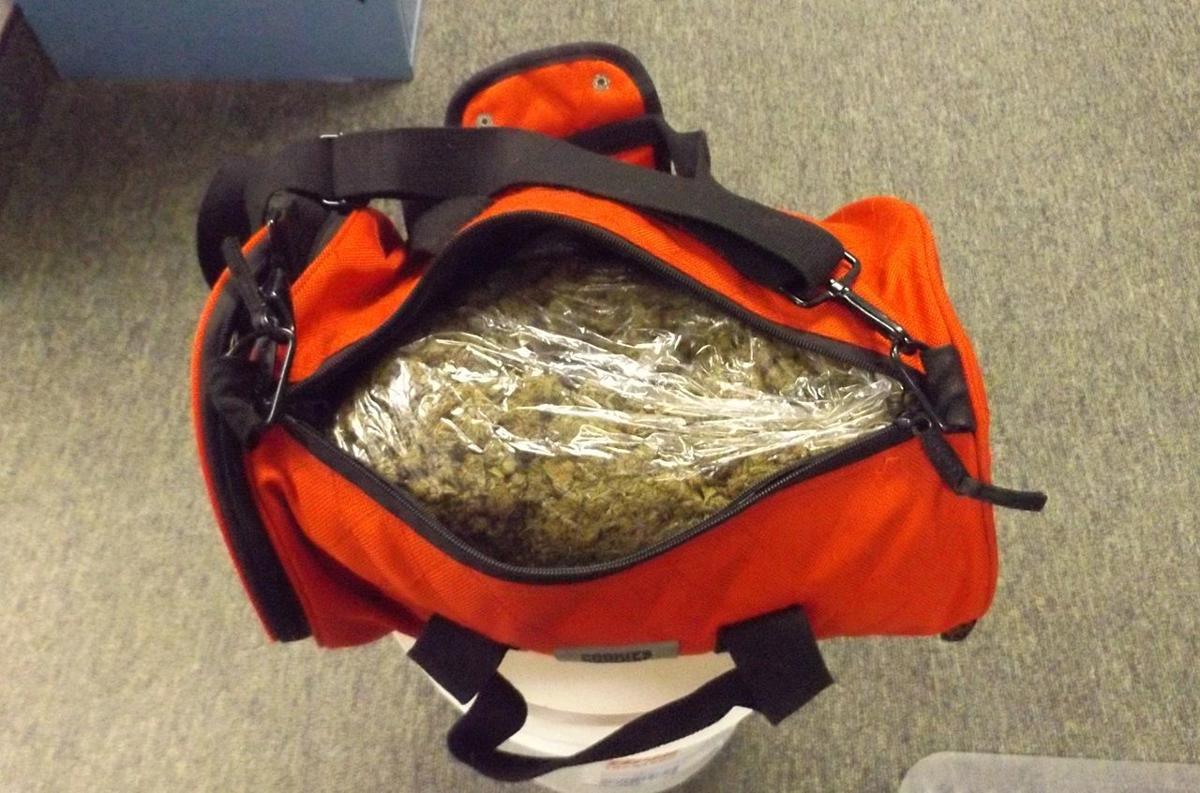 ELKO – Inoperative taillights on a vehicle on Interstate 80 attracted the attention of law enforcement early Tuesday morning, and they ended up with a duffle bag full of marijuana.
An Elko County Sheriff's deputy observed the vehicle traveling east on Interstate 80 without illuminated taillights at about 1 a.m. Tuesday. A traffic stop was initiated and contact was made with the driver, identified as Martin Lopez-Gonzalez of West Valley, Utah.
You have free articles remaining.
At that time it was discovered that Lopez-Gonzalez's driver's license was suspended for an alcohol-related charge out of Utah, the sheriff's office reported. He was placed under arrest for driving without taillights when required and driving on a suspended or revoked license.
"During an inventory of the vehicle, approximately three pounds of suspected marijuana was located in the trunk of the vehicle," said a statement from the sheriff's office. "A presumptive test was conducted on scene and the substance tested presumptively positive for marijuana."
Lopez-Gonzalez was booked into the Elko County Jail on $1,210 bail.