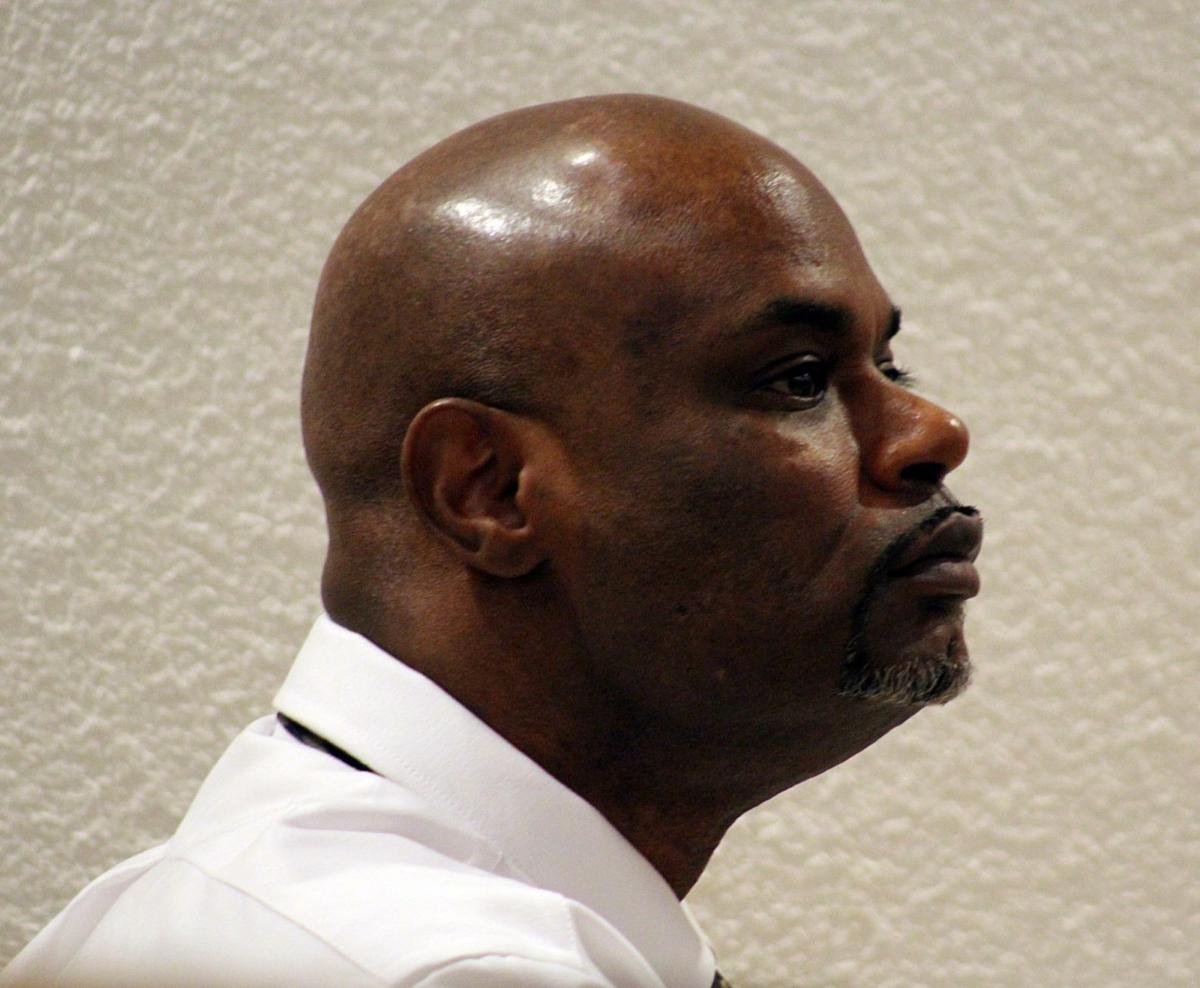 ELKO — The trial for an Elko man accused of two attempted murders began Tuesday in Department II of Elko District Court.
Sean M. Dean, 49, previously entered pleas of not guilty to five charges related to the December stabbings: attempted murder with the use of a deadly weapon; battery with the use of a deadly weapon resulting in substantial bodily harm; two counts of battery with a deadly weapon; and battery resulting in substantial bodily harm.
The trial is expected to last approximately five days.
Deputy District Attorney Mark Mills put together the timeline of the events leading up to Dean allegedly stabbing Burt and Denise Minter.
Mills said he would present a "roadmap of what the evidence is going to show, and ... on the evening of December 8, 2015 around 8 p.m. there's an alternation involving three individuals."
The Minters were previously married and were living as roommates at the time. Dean and Denise Minter were in a relationship and broke up a couple of weeks before the altercation took place.
The prosecution then described both the verbal and physical sparring between Dean and Burt Minter, before Dean allegedly reached into his pocket and took out an object.
What followed was described as "roundhouse punches," with Dean fleeing down the road from the Minters' trailer and both victims noticing their puncture wounds.
Dean's defense attorney is Gary Woodbury.
You have free articles remaining.
"For the time being we're going to opt for telling you very little about the case," said Woodbury, explaining opening statements can sometimes serve as a way to present the evidence.
However, Woodbury told the jury how he wanted the information to unfold in front of the jury, as there are between 14 and 33 inconsistencies in the events.
His examples included how Denise Minter will testify she told police Dean was drunk during the December incident, yet, according to Woodbury, the authorities did not see any signs of intoxication.
The defense also pointed to the physical differences between Dean — a supposedly healthy 49-year-old — and Burt Minter, who suffers from extreme medical issues.
Both the defense and the prosecution stated Burt Minter had checked himself into Highland Manor and left in November.
During his testimony, Minter said he did not have a relationship to Dean other than in passing.
The main piece of evidence Woodbury gave the jury was that Dean told Detective Pete Nielsen during an interview he was "set up."
Dean will go to trial for six days in August on another matter in Department I, for which he entered pleas of not guilty Monday. His defense attorney is David Loreman in that case.
Dean faces seven charges: battery with the use of a deadly weapon resulting in substantial bodily harm; battery with a deadly weapon; assault with a deadly weapon; possession of a firearm by a person previously convicted of a felony offense; burglary with the use of a firearm; burglary; and being a habitual criminal.
That alleged crime occurred Nov. 12, 2015, when Dean reportedly struck Christina Hodges in the head and or face with a handgun or another hard object.
Check elkodaily.com for the next installment of the trial coverage, including Burt Minter's testimony.