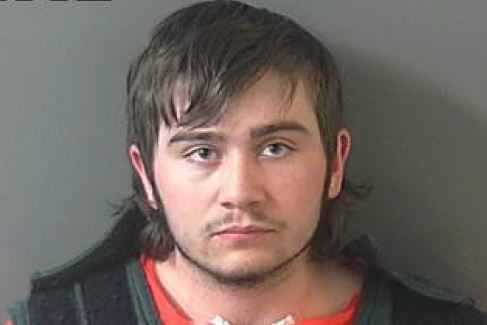 ELKO – One month after Gabrielle "Britney" Ujlaky was reported missing, a Spring Creek man was bound over to district court Wednesday to face charges of open murder in her death.
Testimony and evidence concluded in the preliminary hearing of Bryce Dickey, 18, who is accused of killing and sexually assaulting the 16-year-old girl last month.
Eleven people testified during the two-day hearing in Elko Justice Court, including medical and forensic experts, Elko County Sheriff's deputies and detectives and Elko Police detectives, along with Ujlaky's father and friend.
District Attorney Tyler Ingram presented evidence including photographs of the investigation, crime scene and a video recording of Dickey's interview with law enforcement the day he was arrested and charged in Britney's death.
Dickey, who is in custody at the Elko County Jail, was back in court on April 8, sitting between attorney Gary Woodbury and Deputy Public Defender Matthew Pennell.
Justice of the Peace Mason Simons said the court found "slight or marginal evidence" to have Dickey bound over to the Fourth Judicial Court for arraignment.
Ujlaky was reported missing by her father James on March 8. She was found dead in Burner Basin on March 11, having been stabbed in the neck and strangled.
Dickey was formally charged with open murder with the use of deadly weapon, or in the alternative, felony murder during sexual assault or attempted sexual assault with use of a deadly weapon.
According to the criminal complaint, Ingram reserved the option to impose the death penalty if Dickey is convicted.
For the third time, the justice court made the proceedings available to the public online to abide by social distancing guidelines put into effect by the state to maintain safety precautions from the Centers for Disease Control to reduce the spread of coronavirus.
Effective March 19, the justice court issued an administrative order that stipulated criminal in-custody hearings would be conducted in-person at the courthouse. Other cases classified non-essential such as civil, small claims and eviction would be continued at a later date.