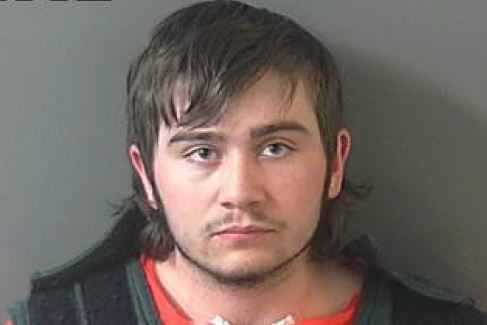 ELKO – An Elko man may have to wait a few more weeks to enter his plea in an open murder case.
Bryce Dickey, 18, appeared in Elko District Court Wednesday for his arraignment on charges of open murder with the use of deadly weapon, or in the alternative, felony murder during sexual assault or attempted sexual assault with use of a deadly weapon in the death of 16-year-old Gabrielle "Britney" Ujlaky.
However, before a plea could be entered, Judge Nancy Porter said she noticed there was a discrepancy in the order binding over Dickey to District Court and the criminal complaint, resulting in the deadly weapon enhancement being left out of the bind-over documents.
Porter said the mistake needed to be amended in a written order by Justice of the Peace Mason Simons, who presided over the preliminary hearing. She cited a previous case in the Nevada Supreme Court and an NRS statute for her reasoning.
She ordered the case be remanded to Elko Justice Court for consideration by Simons.
Defense attorney Gary Woodbury agreed to allow the matter be resolved in the lower court before his client goes back to Porter for arraignment at a date yet to be determined.
District Attorney Tyler Ingram said he believed Simons would schedule a hearing "quickly" to amend the order.
Dickey was bound over to district court on April 8 after a two-day preliminary hearing that saw testimony and evidence presented through 11 witnesses.
On May 13, he was transported to the courthouse for the 15-minute hearing conducted via videoconference, wearing a bulletproof vest. He did not speak.
Dickey is suspected of killing Ujlaky, who was first reported missing March 8. She was found dead in Burner Basin three days later.
According to a police report, Dickey told sheriff's deputies he picked up Ujlaky near Angel Park and drove her around Elko, before taking her to Spring Creek High School to meet a friend. He said he watched her get into a green pickup truck driven by a tall man wearing a cowboy hat.
More than a week after Ujlaky's disappearance, Dickey was arrested after detectives confronted him about conflicting statements he made in interviews with both the Elko Police and Elko County Sheriff's detectives.
A search warrant conducted by law enforcement and the Washoe County Crime Lab of Dickey's premises found red-stained boots and a hoodie. Forensic testing of a condom collected at the scene of the crime was reported to have DNA from both the victim and the suspect.