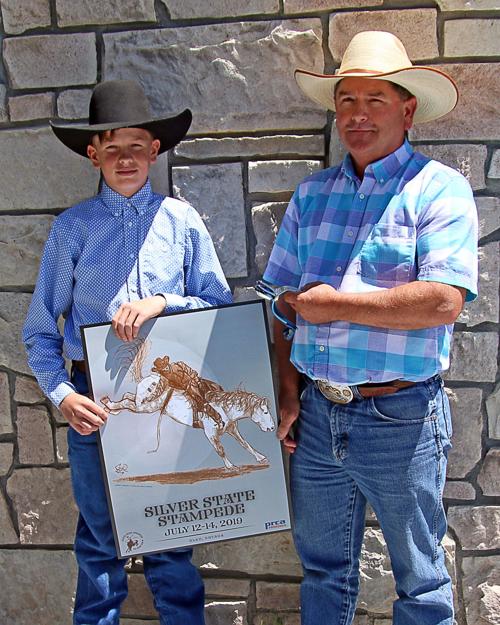 ELKO — A young cowboy may have found a different calling, and being home-schooled may have some advantages.
The winning poster submission — as selected by the Silver State Stampede Committee — for the 2019 Stampede came from 12-year-old Garrett Donker.
Donker, who lives on the Winecup Gamble Ranch outside of Wells, said that he likes to draw and that being home-schooled gives him a chance to perfect his hobby — which could eventually become his craft.
You have free articles remaining.
The winning drawing depicts a bareback rider on a bucking horse and has since been turned into the Stampede's poster for the '19 rodeo.
"We had a lot of photo submissions and some really-detailed, beautiful artworks submitted this year, but most of them didn't tie into a rodeo background," said Stampede President Alkie Mariluch. "Garrett has a talent and his drawing turned out well, related to the Stampede theme and came out great with the help of Print 'N Copy (Center)."
Not only did Donker earn the distinction of being chosen as the winning artist, he was also awarded a handcrafted pair of the famed Garcia Spurs and given box seats for his family for the upcoming Stampede — running Friday through Sunday — at the Elko County Fairgrounds.
Donker will be available to sign his work of art on the printed posters, which will be sold at the Stampede for $15 each.