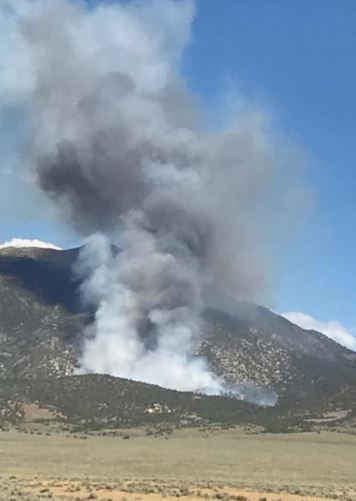 ELKO – A wildfire has burned more than 200 acres south of Battle Mountain but air operations were suspended Monday afternoon because a drone was spotted flying over the blaze.
"The public is reminded that drones are not permitted in fire airspace as they pose a potentially deadly risk to firefighting aircraft," stated the BLM. "Ground resources will have to continue the fight without air support until the airspace is rendered safe."
You have free articles remaining.
Lander County law enforcement has been notified of the incident. It is illegal to interfere with firefighting operations, the BLM noted.
Crews worked through the night on the Dome Fire, which was estimated at 266 acres with 5 percent containment. The fire was apparently started by lightning Sunday afternoon.
Sixty-five personnel were assigned to the blaze as of Monday.