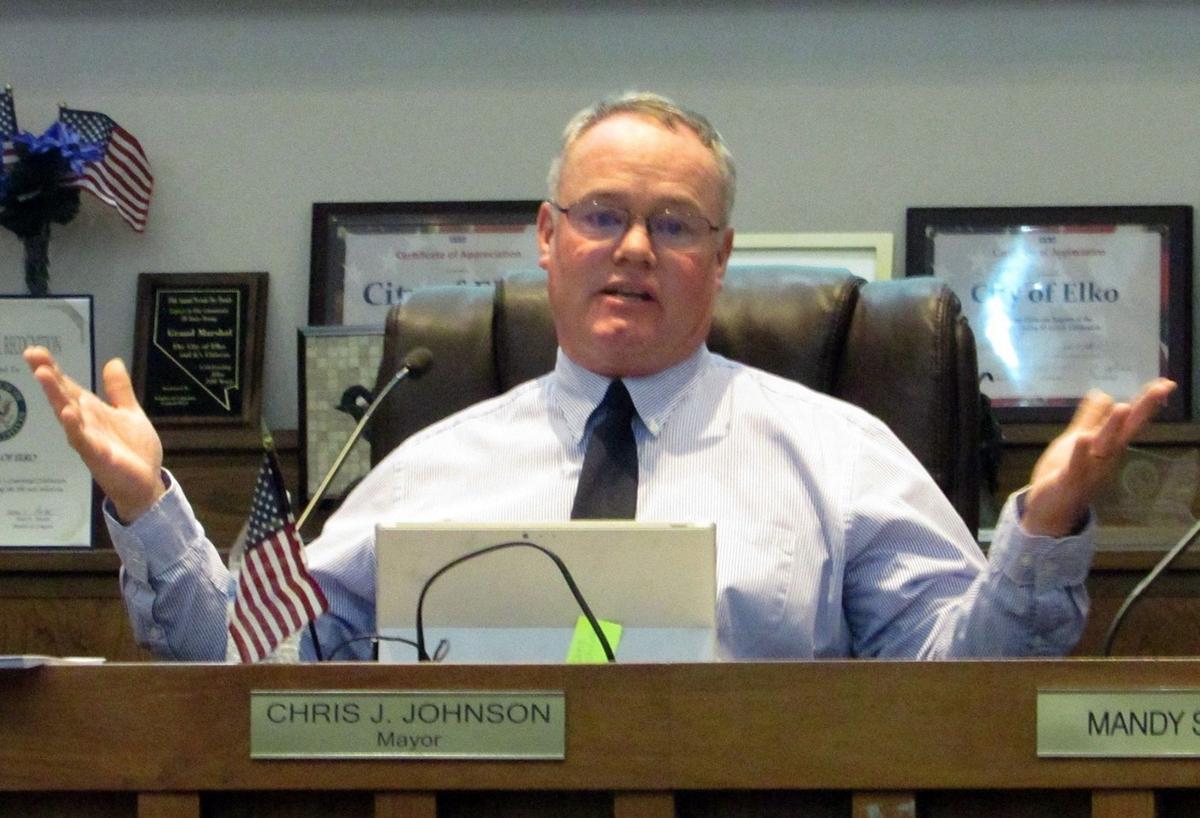 Elko City Council voted on first reading Tuesday to zone against marijuana sales in the city but shot down a proposed four-year moratorium on sales despite pleas from Councilman John Patrick Rice.
"This is a terrific compromise opportunity," Rice said in support of the resolution placing the moratorium on both medical and recreational marijuana establishments. "This will satisfy every single concern you have for the next four years."
Only Rice voted for the moratorium, and he was the only vote against the change in the ordinance that must still come back for a public hearing and second reading for passage. The current moratorium on medical marijuana expires in March.
Councilman Robert Schmidtlein seconded the motion on the moratorium at Rice's urging so there could be discussion, but he said he "is done with this. We have gone over and over this."
Mayor Chris Johnson said he is against marijuana sales and believes his constituents oppose sales. He said an ordinance can be overturned after two readings so the moratorium doesn't make it that much easier for a future council to change its mind on marijuana.
"I don't feel I am swimming upstream," he said.
The major also said the Nevada Legislature gave cities the power through zoning to block marijuana sales, although the state legalized marijuana.
When the amendment to the zoning ordinance was first proposed, the council kicked it over to the Elko Planning Commission for a recommendation, and that panel felt the ordinance wasn't needed because the city's regulations for business licenses prohibit businesses that are contrary to federal law.
The council decided on Jan. 9 to reject that recommendation and start the ordinance process.
Rice also tried before the vote on amending the ordinance to table the action until October. He said that would give the council time to measure public opinion and to know what the federal government might do.
Attorney General Jeff Sessions recently said he was leaving decisions to U.S. attorneys in each state, and U.S. Rep. Mark Amodei, R- Nevada, also recently said he would urge Congress to pass legislation on marijuana.
No one seconded Rice's motion for delay. Rice, who was re-elected mayor pro tempore later at the Tuesday meeting, didn't say why he picked the month of October.
In his push for the moratorium, he also said it would "let nearly half the community have some hope," referring to the 49 percent of Elko voters who favored legalizing marijuana in the statewide referendum in 2016.
Public comment by a handful of people on the marijuana issue at Tuesday's meeting was mainly against the sale of marijuana, and two emails read at the meeting favored the ordinance against marijuana sales because of concerns about crime and drug use.
Remarks also included another angle brought up by Laura Oslund, director of the PACE Coalition, who outlined environmental concerns about cultivating marijuana. These included higher power usage, the use of fertilizer and other chemicals, water usage and the mounds of waste, if plants can't be composted.
"Marijuana takes large amounts of water to grow," said Oslund.
Gratton Miller, who told the Elko Daily Saturday he wants to run for city council, was critical of the council, however, on the marijuana issue at Tuesday's meeting.
"I think you are wholly uneducated" on marijuana, he said.
Miller had questions for Police Chief Ben Reed, who said in response that growers of plants for medical use don't check with his office so he doesn't know how many there are in the city, and that Elko is small enough so he knows there are no gangs or cartels growing marijuana in the city.
Get local news delivered to your inbox!
Subscribe to our Daily Headlines newsletter.