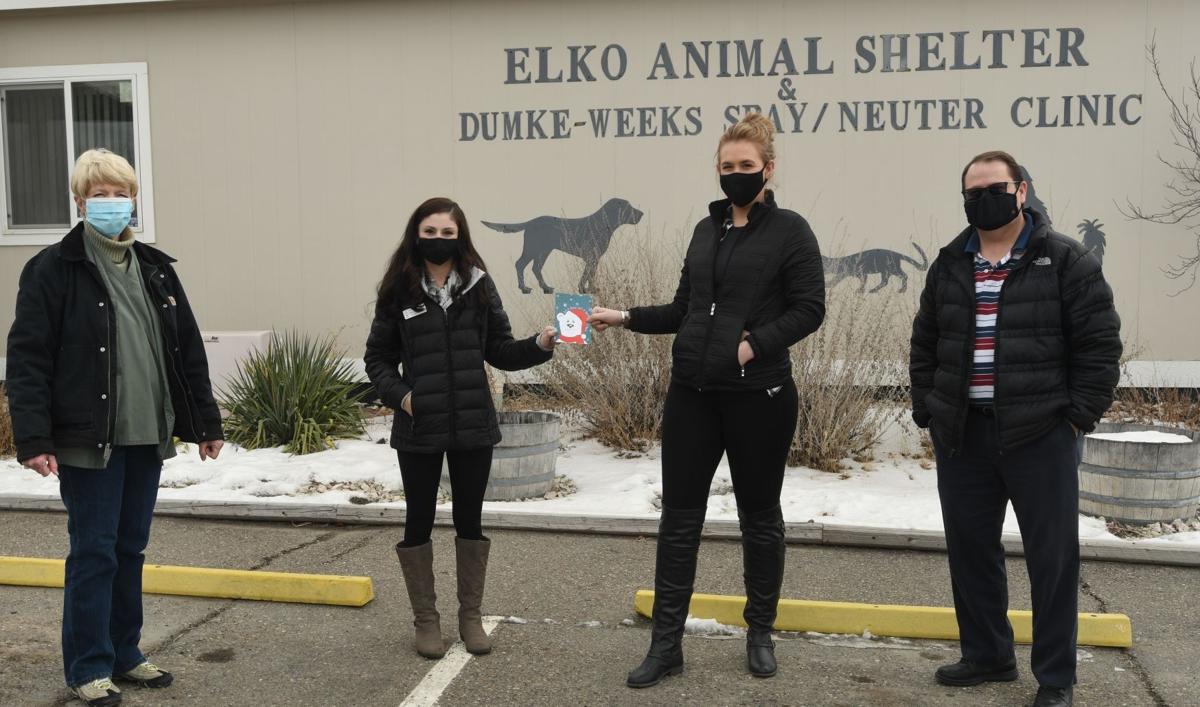 ELKO – The Elko Animal Shelter recently received a number of donations from local businesses and individuals.
"We decided about a year ago to do jeans on Saturdays and decided that everybody would pay $2 every Saturday they wore jeans," said Elko Motor Company employee Steph Hatch. "At the end of the year we would donate the pot to an organization in town. We ended up raising $642."
Hatch said the employees decided to split the donations between the animal shelter and Harbor House.
"Our owner, Chuck Bierbach, decided to match the funds so we were able to give the full $642 to both places," Hatch said.
"Primarily it will go for the spay/neuter clinic, the animal welfare program which allows us to do vaccinations, and treating any kind of minor illnesses or injuries," said shelter manager Karen Walther. "It is all for the animals."
Walther said some of the money will be spent on "treats" for the animals.
"We have already started fundraising for 2021," Hatch said.
"Any time we get donations [they] are helpful for the animal welfare program," said Elko City Manager Curtis Calder. "That is a really big thing we need help with up here, because on any given day we may receive an animal that may be injured. We are responsible for getting that animal medical care and so the animal welfare account has done some good things for various animals that have come through the surgery."
"The vaccination program helps keep our animals healthy and that is how we are able to adopt out healthy animals," Calder said. "We appreciate the donations and encourage other people to donate to the shelter or LASSO, which is a tax deductible donation, as well."
According to Walther, others have donated funds and needed items in 2020. They are Roy's Market, Jan and Jim Connelley, American Equipment Inc., and Wayne and Yvonne Overholser.
"We are very grateful for monetary donations and Purina Dog Chow, Purina Cat Chow, Purina Puppy Chow and Purina Kitten Chow which we regularly use to keep our canines and felines happy," Walther said.