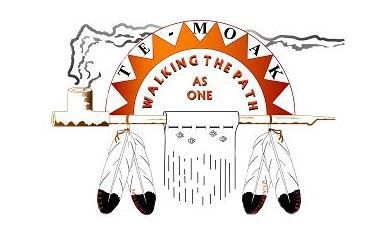 ELKO – Members of the Elko Band of the Te-Moak Tribe voted Monday on whether they would like the Elko Band Council to pursue a marijuana dispensary on the colony.
The result of the vote, however, has not been released.
It's been more than a year since two groups approached the council about setting up a dispensary. In October 2017 the council heard from an out-of-state group and a local couple who wanted to build a cannabis facility on tribal land at the north edge of Elko's city limits.
Community members were split on the issue. The band council voted to seek more information on the proposals but nothing developed.
Council elections were held in October of this year that brought more marijuana supporters on board.
"There were massive changes" in leadership, said current Chairman Davis Gonzales.
Gonzales said Monday's vote was called by a community group not commissioned by the band council. When contacted Tuesday about the results he would not provide further information.
You have free articles remaining.
Gonzales pointed out that other tribes in Nevada have opened dispensaries in Las Vegas, Ely, and most recently Lovelock.
"It's something that's happening all over," he said.
The council chairman said he was not pushing the issue himself, but he does see a lot of support for medical uses of cannabis.
If Elko Band members want marijuana sold on the reservation, Gonzales said the council could apply with the state in order to conform to federal directives on the establishment of marijuana dispensaries in Indian Country.
But even if a majority of band council members want a dispensary, it would not become a reality until after someone applies for a license. Last week, the Nevada Department of Taxation announced it was issuing 61 new licenses on top of the 65 dispensaries already in existence statewide.
Former Te-Moak tribal chairman Felix Ike does not believe a marijuana dispensary is imminent.
Ike believes the tribe has enough problems with illegal marijuana, especially since the U.S. Bureau of Indian Affairs took over law enforcement on the colony. The Te-Moak tribal court also closed last year and cases are being handled by BIA offices in other states.
Ike has supported holding a referendum on cannabis but says it should include other Te-Moak tribal members in South Fork, Wells and Battle Mountain.