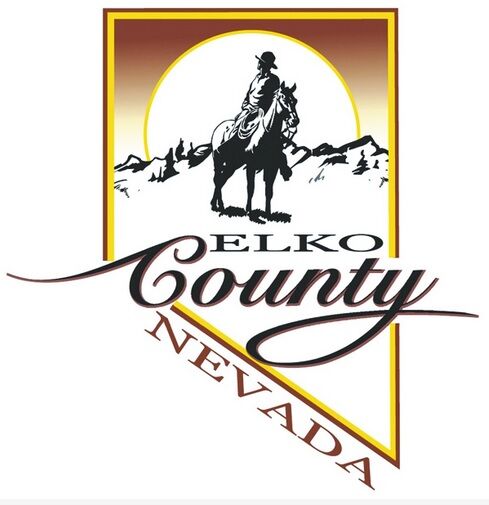 ELKO – Property tax assessments rose in Elko County for 2020-2021, with valuations of all property at a little more than $1.41 billion — rising more than $80 million from the nearly $1.33 billion in valuations in the 2019-2020 year.
"We had land value increases mainly in Elko City and the Spring Creek Area," said Elko County Assessor Katrinka Russell. "These values are based on market sales whether vacant or improved. There were some areas that had to be raised to maintain equity and uniformity, meaning there were not actual sales in that subdivision but would be near an area that did have sales. This maintains balance per se."
She cited an average sale price of a new three-bedroom, two-bath home now in the $240,000 to $260,000 range.
The difference between the net valuations for the two years was "huge," and Russell said switching to new computer software could have had an impact.
Tax notices were sent out in December to property owners with a change in valuation, and the deadline is Jan. 15 to appeal assessments to the Elko County Board of Equalization. Russell said, however, that there are probably 15 to 16 cases where there were unusual changes that may be due to error because the county has the new computer program.
"We are currently verifying those parcels that have an increase of more than 4 percent to determine if there is an error in the data or if there was an error in how it was done on the old system. We are correcting those as quickly as possible. Any errors that are found do not need to be appealed to the county board. Our office has the authority to correct those," Russell said.
Assessment categoriesThe 2020-2021 assessments included a little more than $307.6 million for land, nearly $1.09 billion in improvements, $64.4 million in personal property and a little more than $43.5 million in exemptions.
For the prior year, net assessed land value was nearly $286.2 million; improvements, a little more than $1.04 billion; personal property, $55.1 million; and exemptions, $57.7 million.
Russell said there were increases in the land assessments because "we have been adding in the government exempt properties to the tax roll, where previously there was no record of them. It helps to have records of all acreage so that we can make sure our PILT (payments in lieu of taxes) funds are based on more accurate information."
Improvement value is up because of a roughly 4 percent hike in the cost of building materials, and she said on Jan. 13 that there is generally an increase every year in this category.
"The personal property is showing a huge increase in value. I will say there is an issue with the new software in our personal property. We are having a problem with how the calculations are computed in the depreciation due to having both secured and unsecured options," Russell said.
The problem is being addressed with the help of the company providing the software, DEVNET.
"The exemption value is showing a huge decrease, and this is due to the fact that exemptions applied to exempt properties (government) are done separately from personal exemptions that are applied to real roll parcels, along with how the pollution control exemptions are applied to mine and mill properties. On the old system they were all added together," Russell said.
Exemptions, or tax breaks, are for surviving spouses, veterans, disabled veterans and for the blind.
According to state law, the assessed value will be 35 percent of the taxable value of property. Older homes are valued at less than new ones under the current law because of depreciation.
"That is why there is talk of going to fair market value," Russell said.
She said the Nevada Legislature is expected to look at the question again.
There is a tax cap under current law, so most tax bills can go up only as high as the cap with exceptions for new construction, additions to structures, parcel map changes or a change in use.
"For example, if your property is to receive a 3 percent tax cap next year, then the property taxes most likely will increase by 3 percent," Russell wrote in a note to taxpayers.
The assessor's office is required by law to examine all real and secured property each year in the county on July 1, and the county must provide the Nevada Department of Taxation a sales report of all the sales in the county every year to be analyzed to make sure "we are maintaining uniformity and equity in all the values in the county," the assessor said.
Each parcel is physically reappraised every five years. A color-coded map is used, and the purple area will be appraised this year.
Russell said her office went live with the new DEVNET software on July 22, but "it has been very challenging" getting used to the new system.
Along with adjusting to new computer software, the assessor hit a snag when Wells Fargo discontinued providing the printing and mail services for the tax assessment notices, so she had to find another service because it isn't cost-effective for her office to do. SouthData Inc. did the work.
"They saved our lives this year," Russell told Elko County Commissioners at their Jan. 8 meeting.
She said the invoice for the work totaled $9,374, for printing, paper, envelopes, postage and mailing, and she asked commissioners to approve a two-year contract with North Carolina-based SouthData. Commissioners agreed.
Tax assessment rolls for the county used to be published in the Elko Daily Free Press, but the rolls are now accessible online. The phone number for the assessor's office is 738-5217.
Get local news delivered to your inbox!
Subscribe to our Daily Headlines newsletter.