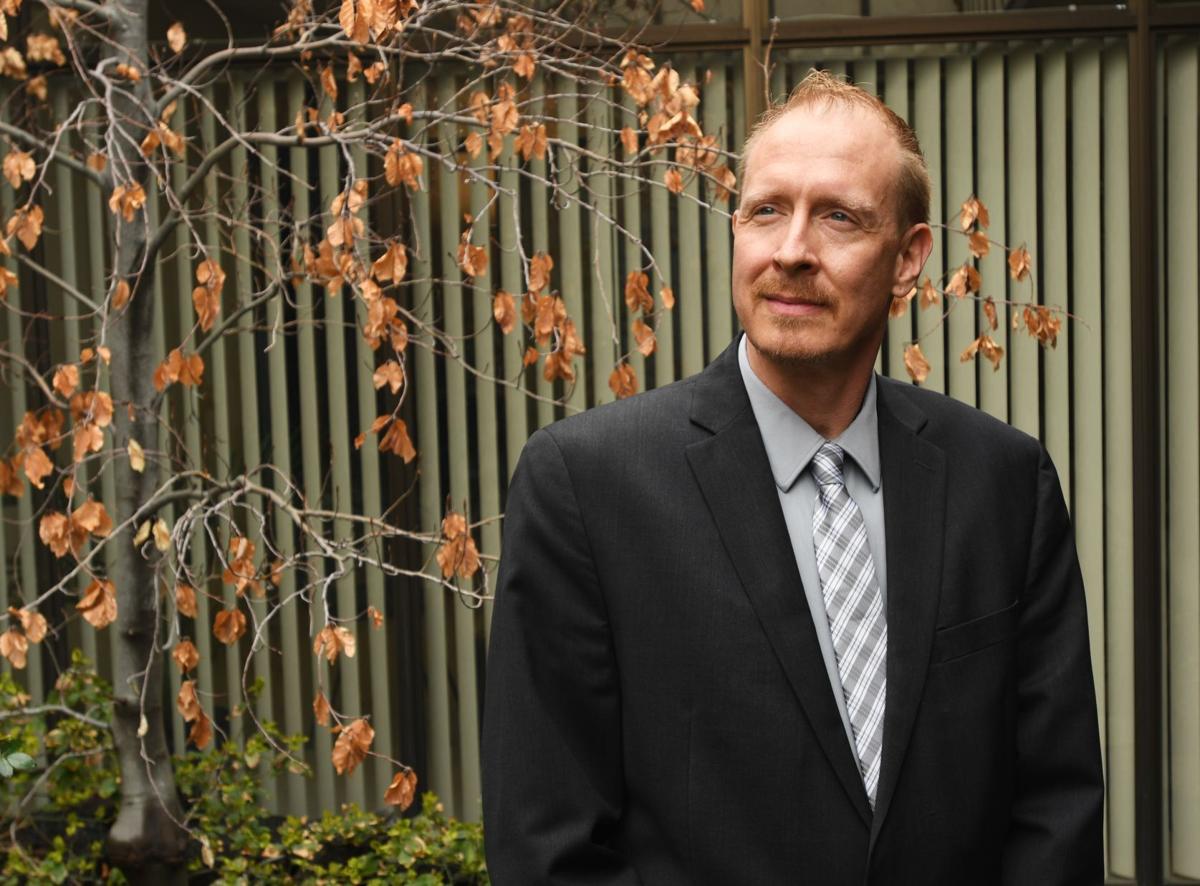 ELKO – A new law office has opened in Elko.
The office may be "new," but the man behind the desk, Ben Gaumond, is no stranger to criminal law. He has served as Deputy Public Defender here in Elko and worked at the State Public Defender's Office in Ely.
Gaumond was born and raised in Massachusetts. He attended the University of Massachusetts where he received his bachelor's degree.
"In 1999 I crossed the Mississippi River, the first time in my life, to go to the University of Texas at Austin," said Gaumond. "Indeed, it takes a few minutes to cross that river."
Gaumond received his law degree there.
"I went to law school thinking I wanted to be a prosecutor, but then I saw how disadvantaged people were being treated," Gaumond said. "Those who were poor were not getting adequate representation in even death penalty cases. I decided that being a defense attorney was what I needed to do."
Gaumond took clinics in criminal defense and capital punishment.
"We got to actually meet death row inmates — five total — in 2002," he said. "It was a very eye-opening experience."
Gaumond is focusing on criminal defense in his firm.
He began his career at a law firm in 2003. After that, he moved to Ely.
"I got a lot of work there, a lot of jury trials and cases out of prison," Gaumond said. "The Ely Max Prison is about 12 miles from downtown. We covered three counties — White Pine, Eureka and Lincoln counties — when I first started."
In 2013 he took a position at the Public Defender's Office here in Elko. Toward the end of his tenure they were getting more cases than they could handle.
"I came to the decision that starting my own law firm would be the best way to have control of my case load and have a caseload where I can dedicate adequate time to each individual client," Gaumond said. "This is a client-centered practice."
Gaumond is focused on representing rural Nevadans.
"I've seen how cases are handled differently between Las Vegas and some rural areas. Under the old marijuana law if someone got caught with a minute amount of marijuana on the Las Vegas Strip they might get a warning, they might get a ticket. Under the old law if you got caught using marijuana in White Pine County they'd get charged as a felon. I've known approximately seven people who have gone to prison for using marijuana."
"We have seen a wide liberalization of our drug laws, especially our trafficking threshold," Gaumond said. "Still, minute amounts of methamphetamine, cocaine or heroin is still a felony. Next door in Oregon it can be a ticketable offense; here it is still a felony."
Gaumond says it costs about $70,000 to $75,000 per person per year in Nevada to incarcerate.
"That is money that can go into rehabilitation programs," Gaumond said. "I think society does have a role to play in helping people rehabilitate. We have drug courts here [and] we have a DUI Diversion Program."
"What I help a lot of people do, even people who plead guilty or no contest, is to find a way to give an alternative to the six-month maximum sentence," Gaumond said. "I fight very hard when rehabilitation is a viable option to present that to the court."
He works with local services like Vitality Unlimited and licensed clinical social workers.
Gaumond does have a life outside of his career which involves a recent enthusiasm for long distance running.
"I love to run marathons," he said. "I've done seven and was going to do one in February, but pipes were freezing in Southern Texas and in Galveston the electricity went off."
Gaumond started with the 5K at Elko's Basque Festival. His first long-distance run was with Ruby Mountain Relay in 2018.
"I've been hooked ever since."
Marijuana comes to Nevada: