ELKO – "As it stands right now, none of the buyouts will be granted."
Those were the final words from Elko County school board trustee and chairman Jim Cooney after the school board failed to pass three motions to approve retirement service credits Tuesday evening, which totaled $1.6 million.
After the third tie vote that would have purchased retirement credits for just over a dozen employees, Cooney declared the board was "not getting anywhere."
"I don't believe we're going to accomplish anything," Cooney told the board and several teachers and employees who were in attendance at the meeting.
About 30 teachers and staff sought buyouts of their contracts, more than 20 with two years or less left on their 30-year contracts.
According to Superintendent Dr. Michele Robinson, buyouts would not be revisited on a future agenda item.
At the start of the meeting, Cooney explained he had categorized the list into three groups. The top tier included eleven employees with one or more years of retirement and 30 years in the district. Twelve employees with exactly two years of retirement and 30 years of service were placed into a second tier.
The third tier, which did not appear in any of the motions, included employees with 28 years or less of PERS service.
Trustee Brian Zeiszler announced he would not be voting on the buyouts, stating that after he consulted with school district legal counsel, he would "abstain in voting on this agenda item since my wife is on the list."
A motion to approve the top two tiers of employees ended in a tie among the trustees, with Cooney, Teresa Dastrup and Luc Gerber voting in favor. Robert Leonhardt, Candace Wines and Ira Wines voted against the measure.
After some discussion, Dastrup made a motion to exclude buyouts for two employees who did not save the district money in the third year and purchase buyouts for 21 employees. The vote also ended in a tie without trustees changing sides.
The trustees' debate mostly centered on the district's ability to replace the lost positions, with fears expressed by Leonhardt, Ira Wines and Candace Wines that the buyouts would leave students without teachers when classes resume next year.
Candace Wines said she understood many of the teachers were "burned out. It's been a tough year for everybody. But looking at the other side of it, we have to have teachers."
"I'm concerned if we lose all of these experienced people and bring in all inexperienced people, how that's going to play out for our students," she explained.
Newly-elected trustee Robert Leonhardt said the decision whether to grant the buyouts was "a struggle."
"I'm struggling big time with this," he said. "It's my first time [voting on it]. It's going to be tough to lose all those teachers and fill those positions. We've had conversations with administrators that are already 20 people short in some schools, and to add on [more vacancies], it's going to be tough."
Looking ahead to the Legislative session, trustee Ira Wines said there were "still a lot of unknowns budget-wise. On paper, it saves us money, but nobody knows where our budget's going to go with what is going on in the Legislature."
"This is probably one of the toughest votes we make all year," he continued. "I completely understand the importance of this, but I'm afraid it would leave us short-handed, and we've got to have teachers to teach kids."
Gerber, who was in favor of the buyouts, thanked the employees for their years of service, adding that if the buyouts were not approved that night, he believed "50% might stay, and 50% might leave, so we're still going to lose them and the people who stay might be bitter."
Speaking to the audience, Dastrup said she knew nearly everyone in attendance in the Central Office conference room. "My heart aches to see so many of you go. Whether you get a buyout or not, I know some of you are potentially going to call it done because you've put in all this time, and you need to be commended for that."
"I know you've put in countless hours of service to our students, and all I can say is thank you, and I wish our government would fully fund education so we could say, 'absolutely,'" Dastrup continued.
"COVID aside, I anticipate over the next five years there will be large numbers of people retiring just by the nature of the demographics of our educators." 
Cooney, who voted to approve the service credits on each motion, said he was a recipient of a buyout 16 years ago and was aware of the feelings of the teachers awaiting the results of the vote. He praised the employees for remaining faithful to the district for nearly three decades.
"It's amazing to me that we have the dedication of our staff and support staff as well as certified staff," Cooney said. "If you look at the number of years of teaching, it equates to about 850 years of teaching experience."
According to the school district's human resources webpage, 60 positions were posted, including 14 elementary teachers, 19 middle or high school teachers, and 14 support staff such as guidance counselors, English as a Second Language or special education teachers.
Since last summer, the school board has approved 39 letters of resignation or retirement from teachers and staff in their consent agendas. Seven employees had 30 years or more with the school district, and nine had between 20 to 29 years of employment.
Out of that group, several asked for their resignation to be effective on Aug. 31, with seven employees seeking to leave effectively in October and November when many schools were preparing to return to hybrid instruction. About 14 employees stated their reasons were related to health issues for themselves or a spouse due to COVID-19.
Robinson said the school district was participating in virtual job fairs and posted openings at about five dozen colleges and universities, including the University of Nevada, Reno and the University of Nevada Las Vegas. She said she felt "confident" about the school district's efforts to recruit, "and we've received a fair amount of applications."
However, "there's no way to predict our success in filling" those openings, Robinson continued. "Even if we had a typical year, it's a challenge in rural areas, and it certainly has been for Elko."
"I'm saying we're confident in the activities and work [we've put in] because we started so early, [but] I'm realistic in understanding the challenges that come with it,' Robinson said.
Fernley at Spring Creek football -- March 6, 2021
Fernley at Spring Creek Football 01.jpg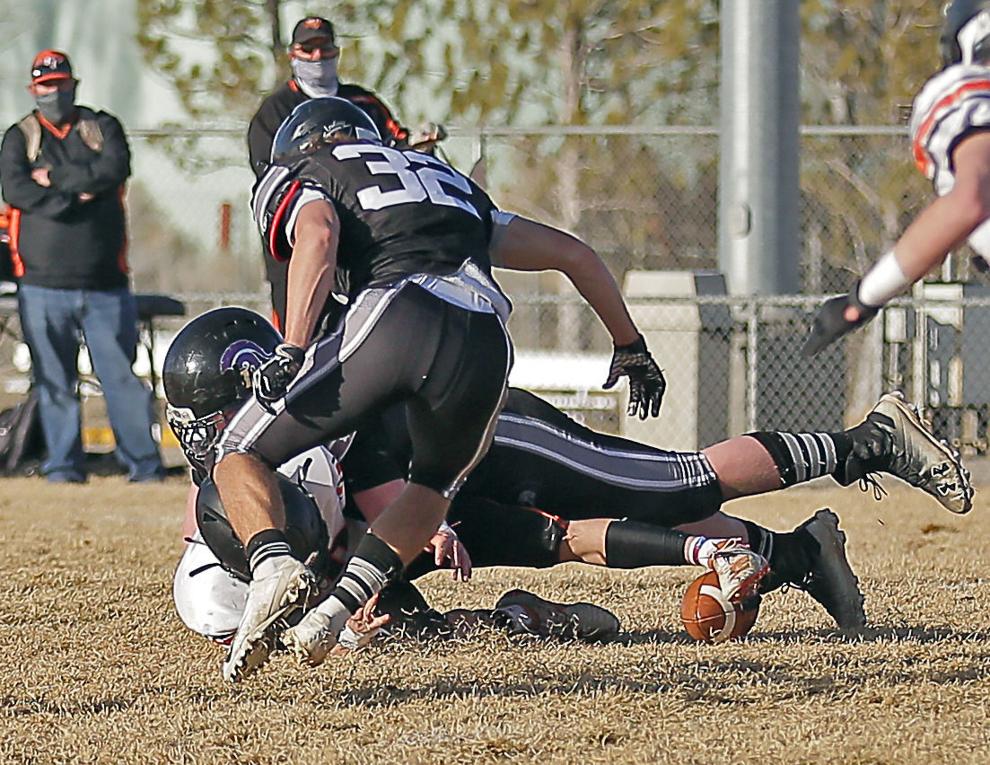 Fernley at Spring Creek Football 02.jpg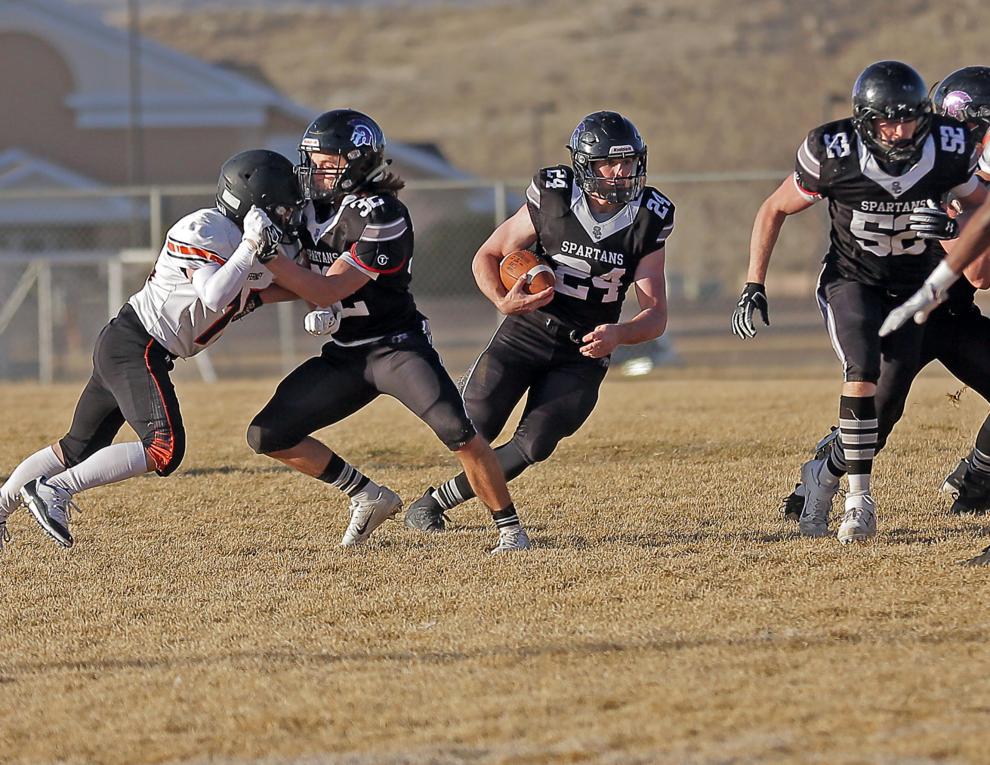 Fernley at Spring Creek Football 03.jpg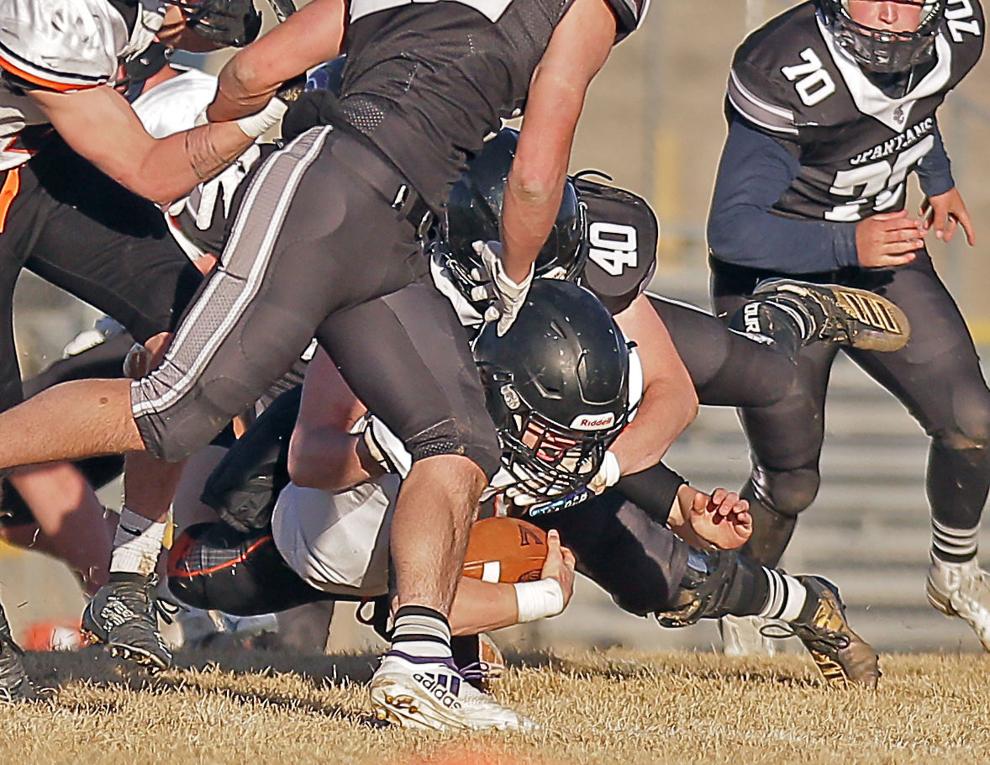 Fernley at Spring Creek Football 04.jpg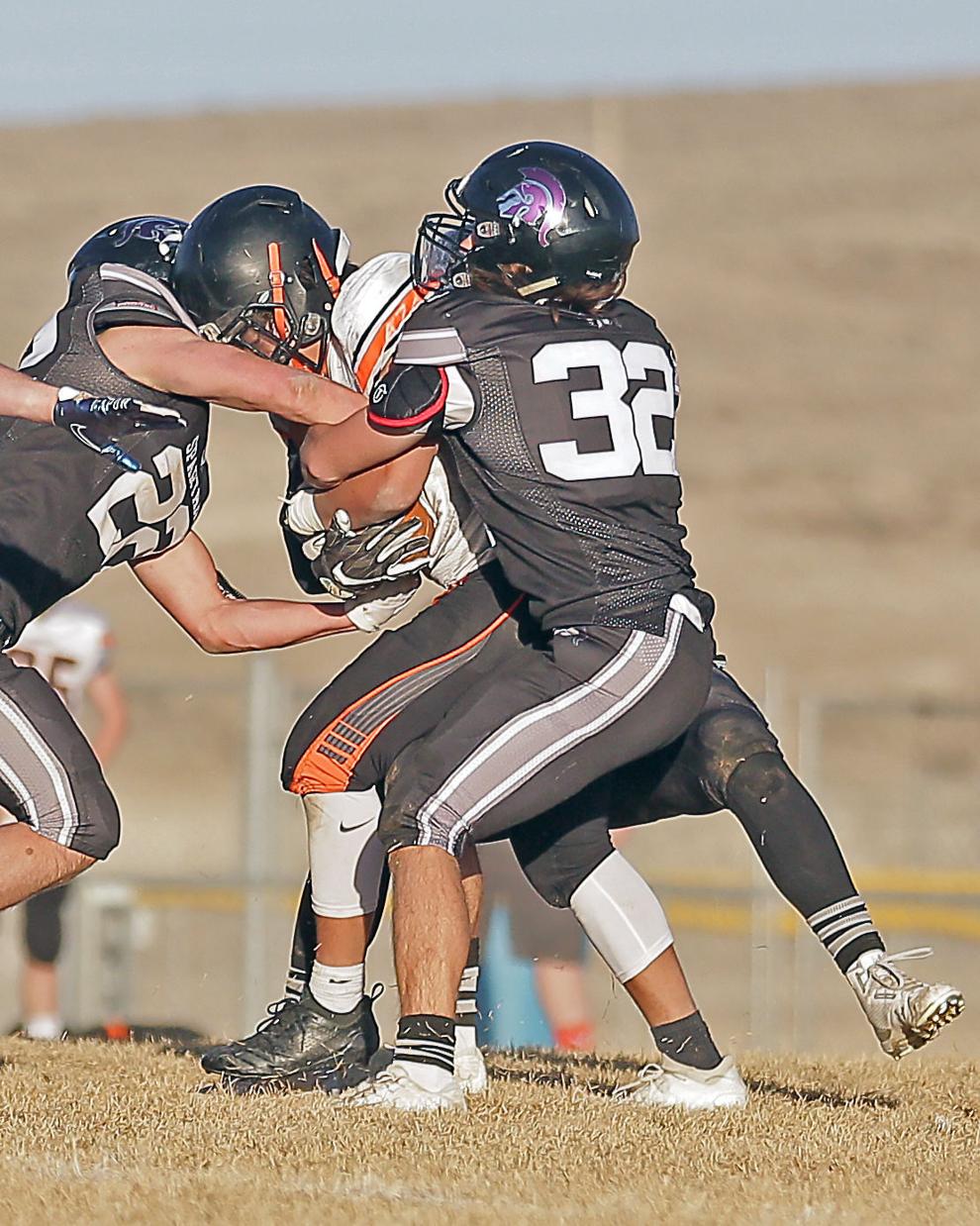 Fernley at Spring Creek Football 05.jpg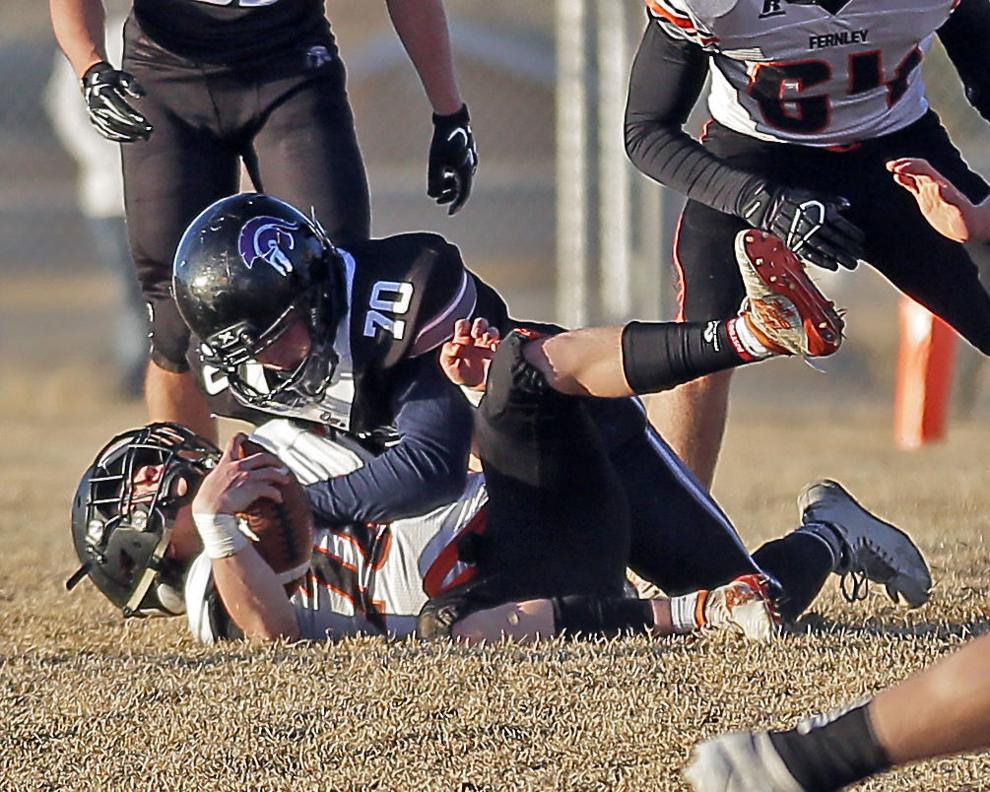 Fernley at Spring Creek Football 06.jpg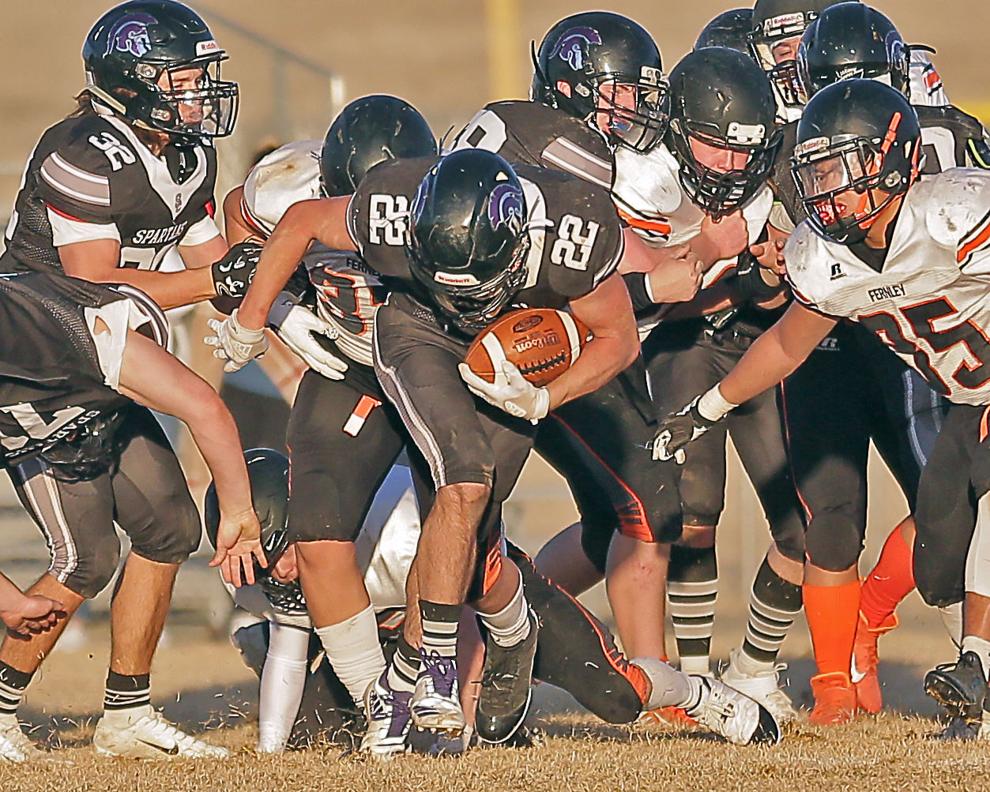 Fernley at Spring Creek Football 07.jpg