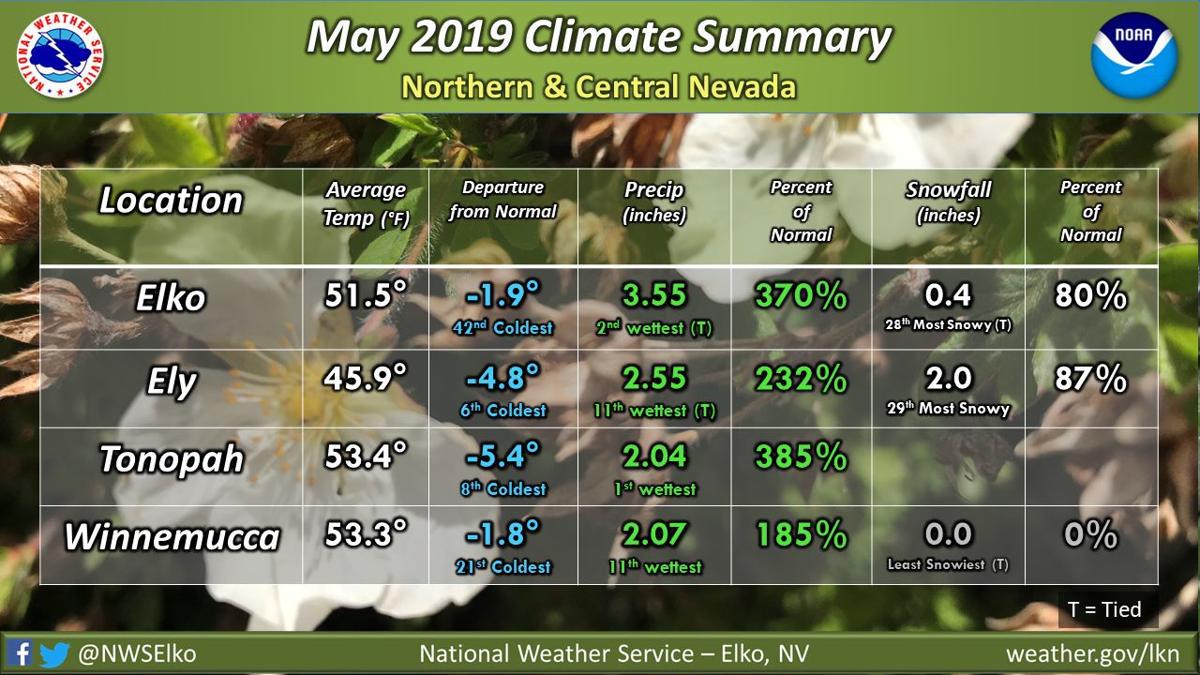 ELKO – Elko received five times more precipitation than Seattle did in May, according to National Weather Service data.
The total measured at Elko's airport was 3.55 inches. Seattle received only .62 of an inch of rain in May.
Elko shattered the record for consecutive days of precipitation with 17 in the latter part of May. The previous record was 12 days, set in June 1963.
You have free articles remaining.
Rain or snow fell in Elko on 20 days in May, compared with only eight days in Seattle.
Elko had record-breaking rain on two days in May, but the total 3.55 inches of precipitation was not enough to beat the old record of 4.09 inches, set in 1971. May of 2019 goes into the books as the second-wettest May in recorded history.
The wet spring followed a wet winter. Over the past three months Elko residents were more likely to see rain or snow than not. At least a trace of precipitation fell on 42 of the 72 days from March through May.
Elko may be getting a break this week as only a 20 percent chance of thunderstorms is forecast for Monday and dry weather is expected through the end of the week.
Flood warnings remain in effect until further notice, however, as minor to moderate flooding has been occurring on local streams and rivers.