ELKO – About 60 people braved a cold, steady rain to pay tribute to those who made the ultimate sacrifice at the annual Memorial Day Ceremony.
Huddled under umbrellas, a crowd listened to the names of 89 Elko County men who died in American wars including World War I, World War II, the Korean War, the Vietnam War and the Iraq War.
The ceremony at the Elko City Cemetery lasted less than 30 minutes and included remarks from Brian Mason, a U.S. Marine Corps veteran from Owyhee who was the guest speaker this year. He spoke briefly about the duty veterans have to those who died while serving their country.
"We serve the ones who are fallen that made the ultimate sacrifice," Mason said. "That could be on the field of battle, it could in a training accident … or it could be an individual that was lost at sea while on night watch in the Persian Gulf. All sacrifice."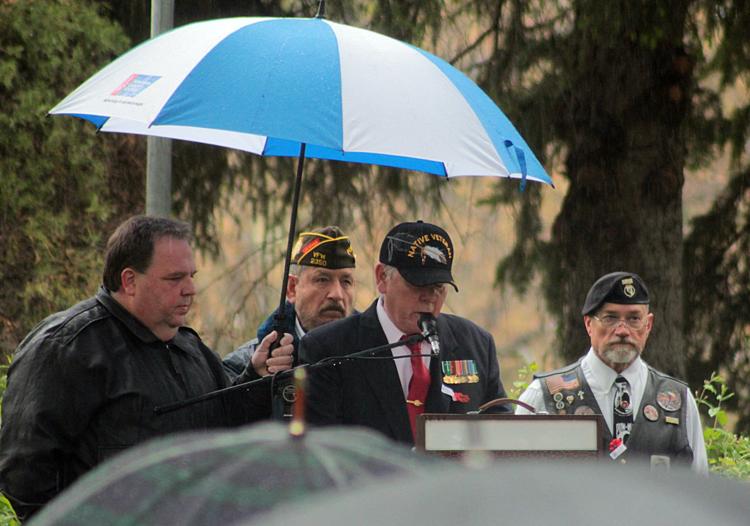 You have free articles remaining.
In his closing remarks, Mason also thanked the audience for braving the rain.
"Thanks for being here even though the weather is a little bit wet. In the Marine Corps, we used to call this 'liquid sunshine,'" Mason said.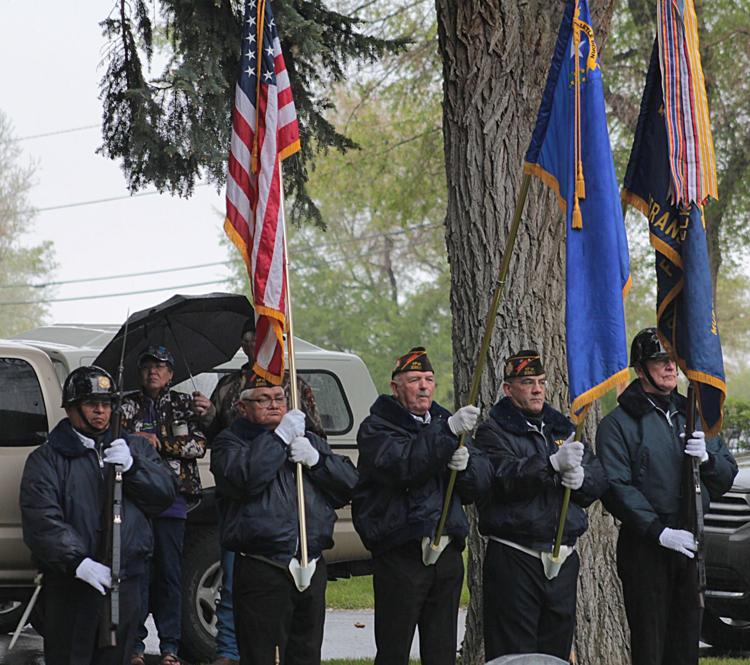 After the names were read, the VFW Honor Guard led a salute to the dead, and a volley of shots was fired three times by the VFW Firing Party.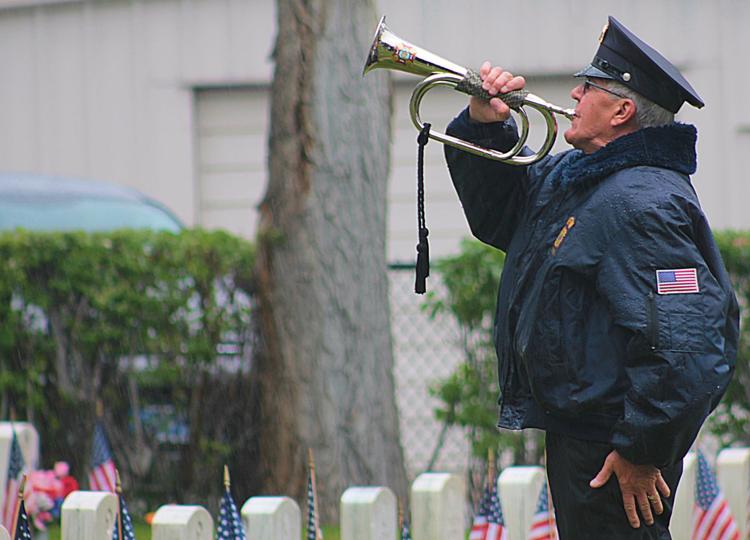 VFW Bugler Bob Neitz performed a rendition of taps and POW/MIA Chaplain Lee Foster closed the ceremony in prayer.
The annual ceremony was sponsored by the Gasper J. Salaz VFW Post 2350 and Auxiliary.