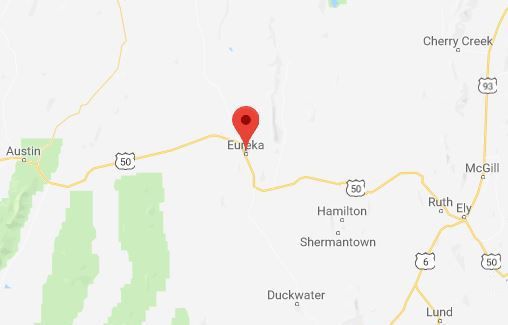 EUREKA – A Eureka man was killed early Saturday morning in a crash on U.S. 50 in Eureka County.
Preliminary Investigation shows the driver left the travel lane, overcorrected and loss control of his vehicle, causing it to roll several times, according to the Eureka County sheriff's office.
The driver and sole occupant of the vehicle has been identified Harold "Matthew" Long, 52. He was pronounced dead on the scene.
The crash was reported at 2.51 a.m.
The Nevada Highway Patrol is conducting the crash investigation. Deputies from the Eureka County Sheriff's Office are conducting the coroner's investigation.
"Our deepest condolences go out to the friends and family of Mr. Long," said Jesse J. Watts, Eureka County sheriff-coroner.
Get local news delivered to your inbox!
Subscribe to our Daily Headlines newsletter.