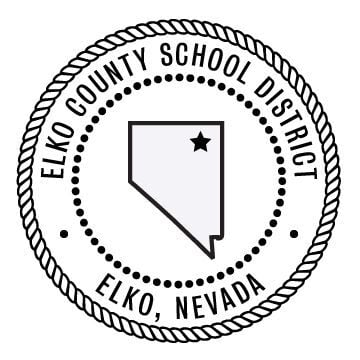 ELKO – The face mask debate will be front and center of the school board meeting Tuesday as a group of parents protest mandatory masks for students, and as trustees discuss approving state mandates requiring coverings.
Elko County School Board of Trustees will discuss and vote on modifications to the hybrid instruction model during its regular board meeting starting at 5:30 p.m. at Central Office at 850 Elm St.
But an hour before the meeting, a group of parents will lead a peaceful demonstration, asking the board for more parental choice for their children returning to the classroom.
"We understand that some restrictions and precautions are necessary," said parent and co-organizer Caroline Hicks, "but as soon as we, as a district, are able, we would like each individual family to have the choice not to wear a mask at school."
Parent and co-organizer Bailey Meza said the school board needs to "stand up for our community" before Gov. Steve Sisolak and the Nevada Department of Education and represent parents, especially as schools reopen amid the COVID-19 pandemic.
"We vote the school board to be our voice essentially," Meza explained. "We feel our voice isn't being heard, like right now. We want somebody on the school board to fight for us, and we feel like right now, nobody is."
The demonstration begins at 4:30 p.m. at Central Office. Everyone is welcome, Meza said. "No matter what side you are on, you should have a voice."
"I support the community sharing and speaking how they feel," said Superintendent Dr. Michele Robinson. "However, we as a school district have to follow the mandates."
The board could approve modifications to the hybrid learning model, set to begin Aug. 31. The adjustments are part of Sisolak's emergency directive 028 that was issued during the trustees meeting on July 28.
"It was coming in while we were presenting," Robinson said. "We couldn't stop and change what we had."
The changes include, but are not limited to, face-covering requirements for students in kindergarten through 12th grade and a decrease in social distance from six feet to three feet for elementary and middle school children in the classroom and on buses, along with requirements for following isolation and quarantine guidelines as needed.
"We had language in our plans that were different, so we're going to ask the board to approve those modifications to the plan," Robinson explained.
During the meeting, board members will remember educator and trustee Kieth Fish, who died last week at the age of 73.
Fish, who represented District 5, ran for a second term unopposed in the primary election in June. He recently served as the board representative on the reopening committee.
A board discussion on the vacancy will occur at an upcoming board meeting this month, Robinson said.
Get local news delivered to your inbox!
Subscribe to our Daily Headlines newsletter.