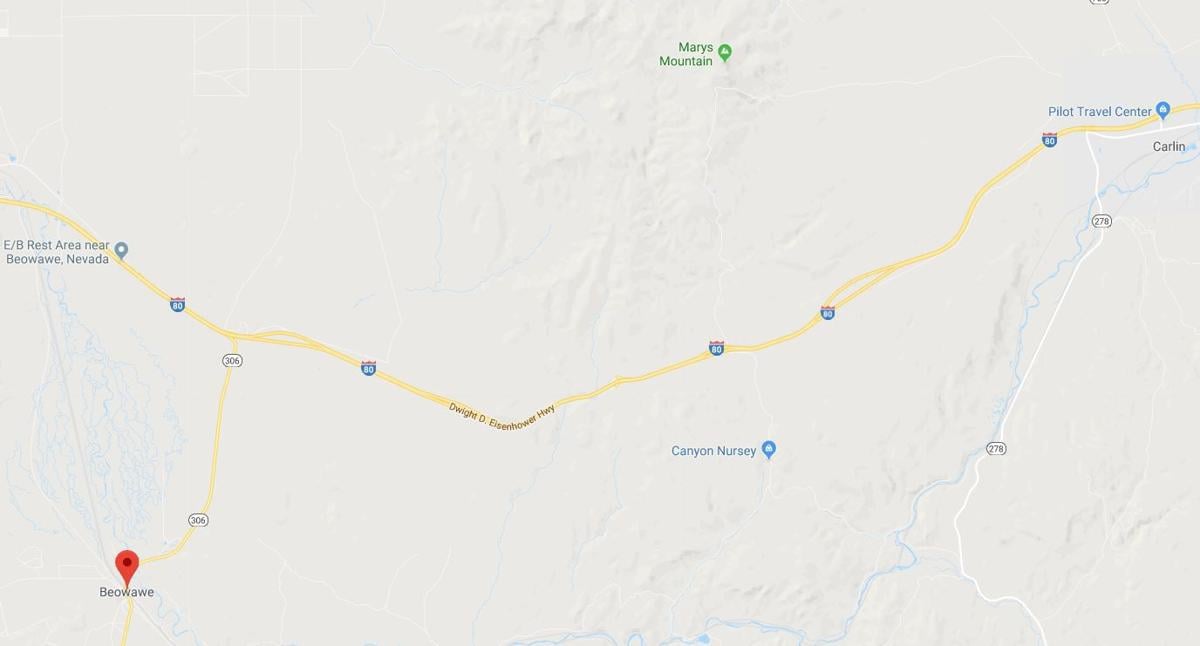 ELKO – An early morning crash west of Carlin left at least one person dead.
Eastbound traffic on Interstate 80 west of Carlin was reduced to one lane Thursday after the crash near the Beowawe rest area. The incident was reported at 6:40 a.m. about 40 miles west of Elko.
Initial reports said there was a collision between a car and a semi, resulting in injuries and a vehicle on fire.
The accident was later described as a fatal crash on the Nevada Highway Patrol's website.
Details were not available from the agency's Elko office.
The crash was less than 20 miles from where a semi hauling electric vehicles caught fire Tuesday night, also creating traffic delays.
Six new vehicles and the trailer hauling them were destroyed.
Get local news delivered to your inbox!
Subscribe to our Daily Headlines newsletter.