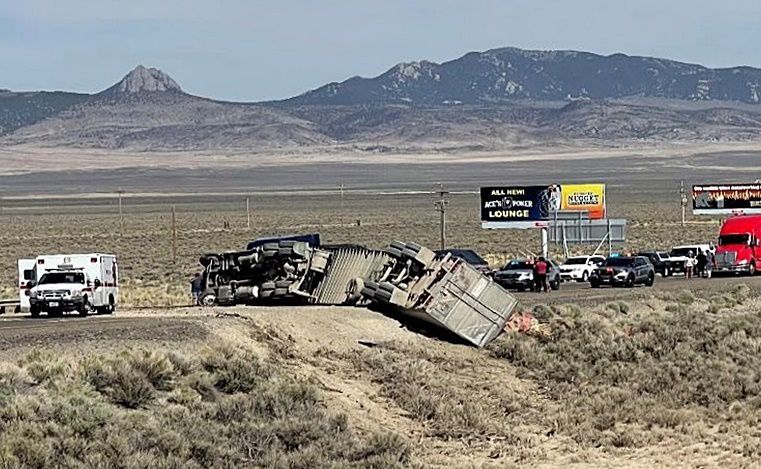 ELKO – A blowout on a semi cab's tire caused a crash on Interstate 80 that killed the driver and blocked westbound traffic on Thursday afternoon, according to the Nevada Highway Patrol.
Troopers were called around 3:30 p.m. to the scene 26 miles east of Wells, near the interchange with State Route 233. They determined that the eastbound truck's left front tire blew out, causing the vehicle to travel off the road and across the median, where it overturned blocking both westbound travel lanes.
Curtis V. Okelberry, 60, of West Bountiful died at the scene.
"A passenger car that was traveling westbound was struck by debris from the crash, but the occupant was not injured," stated NHP.
The highway was fully cleared shortly after midnight.
Anyone who witnessed the incident or has have any information regarding the crash is asked to contact the NHP Wells Office at 775-752-3235.