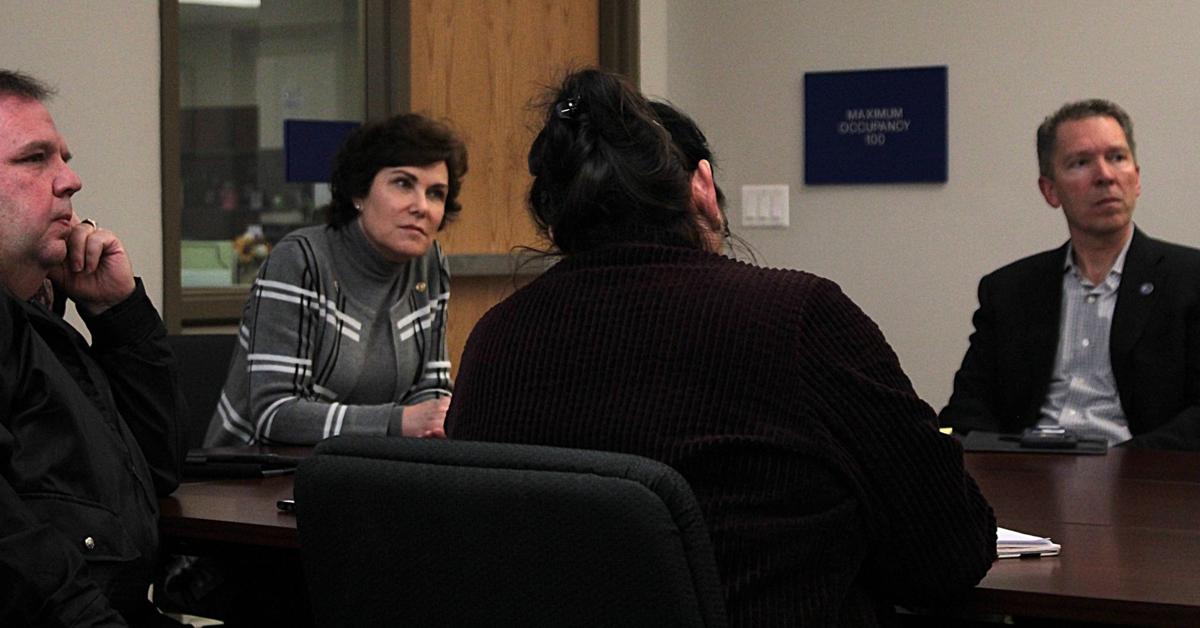 Federal Communications Commission funding to expand broadband to rural Nevada includes $612,006 over 10 years for Elko County, one of 11 counties in the state receiving shares of $23.7 million in newly authorized payments to a provider.
Funds go directly to providers beginning this month, the FCC stated. In Nevada, the provider who won the bidding for the 11 counties is Commnet of Nevada.
The funding announced June 10 for the counties is for "extremely rural areas that do not have any connectivity or very little service," said Jojo Myers, the state broadband development manager for Governor's Office for Science, Innovation and Technology. "This is very good news."
The money is to help provide broadband to more than 12,800 homes and businesses across Nevada, according to the FCC, which earlier allocated the funds in the 2018 Connect America Fund Phase II auction.
Myers said only providers can participate in the program, which was "done by a reverse auction bidding process, and this wave took 12 rounds."
Elko Mayor Reece Keener, who is on the Broadband Action Committee, said "the broadband award is exciting, but the $612,000 award represents merely a starting point for investment in such a sprawling county as Elko. Since it only applies to 148 locations throughout the county, I suspect that it will go to pocket areas that have little to no broadband service currently, and it will probably be a wireless offering.
"I'm glad that the FCC recognized the challenges faced by rural communities that lie on the other side of the 'digital divide.' The recipient locations will no doubt benefit tremendously from this program," he said.
You have free articles remaining.
Myers said on June 11 that Commnet bid $4,135 per location in Elko County, and "this is very reasonable and maybe even low depending on the amount of construction and deployment it takes for the 148 locations in Elko (County). "The funding will go into very remote areas with no to very little service and a complete lack of competition."
She said she works closely with Commnet of Nevada.
The allocation for Elko County is second to the smallest of the 11 counties awarded. The smallest amount is $47,581 for 274 locations in Esmeralda County.
The highest amount is a little more than $4 million for Washoe County for 1,997 locations, followed by nearly $4.25 million for Nye County for 2,790 locations and nearly $2.52 million for Lander County for 979 locations. The fourth highest allocation to Commnet is nearly $2.46 million for Humboldt County for 1,699 locations.
FCC Chairman Ajit Pai said he was "pleased to announce that funding starts now for buildout of high-speed internet to over 12,800 rural Nevada homes and businesses. This round of funding will expand broadband to unserved areas in 11 of Nevada's 16 counties, bringing consumers to the right side of the digital divide and giving them access to the 21st century opportunities that broadband offers."
Providers must build out to 40 percent of the assigned homes and businesses in the areas won in a state within three years, and the buildout must increase by 20 percent in each subsequent year, ending with a complete buildout at the end of the sixth year, according to the FCC.
Myers said that "Commnet bid a 25/3 connection, 25 Mpbs download speed, 3 Mbps upload speed, meaning, when all said and done the 12,800 homes and business in these super rural areas will have the FCC standard of 25/3."
Commnet of Nevada is part of Atlanta-based Commnet, which states on its website that it serves rural America.