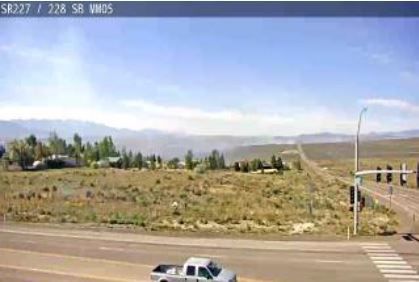 ELKO – Firefighters were called out Saturday morning to a report of wildland fires off the Jiggs Highway south of Elko.
Structures were threatened, and two single-engine air tankers were ordered.
Smoke could be seen blowing across State Route 228 as the National Weather Service was reporting 20-30 mph winds.
Local, state and federal agencies were responding at 9 a.m., according to Elko Interagency Dispatch Center.
A fire at mile marker 24 was estimated at 5.5 acres, and another at mile marker 26 was 1.7 acres.
Firefighters said the strong winds and access would be factors in controlling the blazes.
Elko County was under a red flag warning on Friday and strong winds resumed Saturday morning.
Saturday's high was expected to stay in the 60s, with lows Saturday night in the mid to upper 30s.
Slightly warmer but continued windy conditions are forecast for Sunday.
Get local news delivered to your inbox!
Subscribe to our Daily Headlines newsletter.