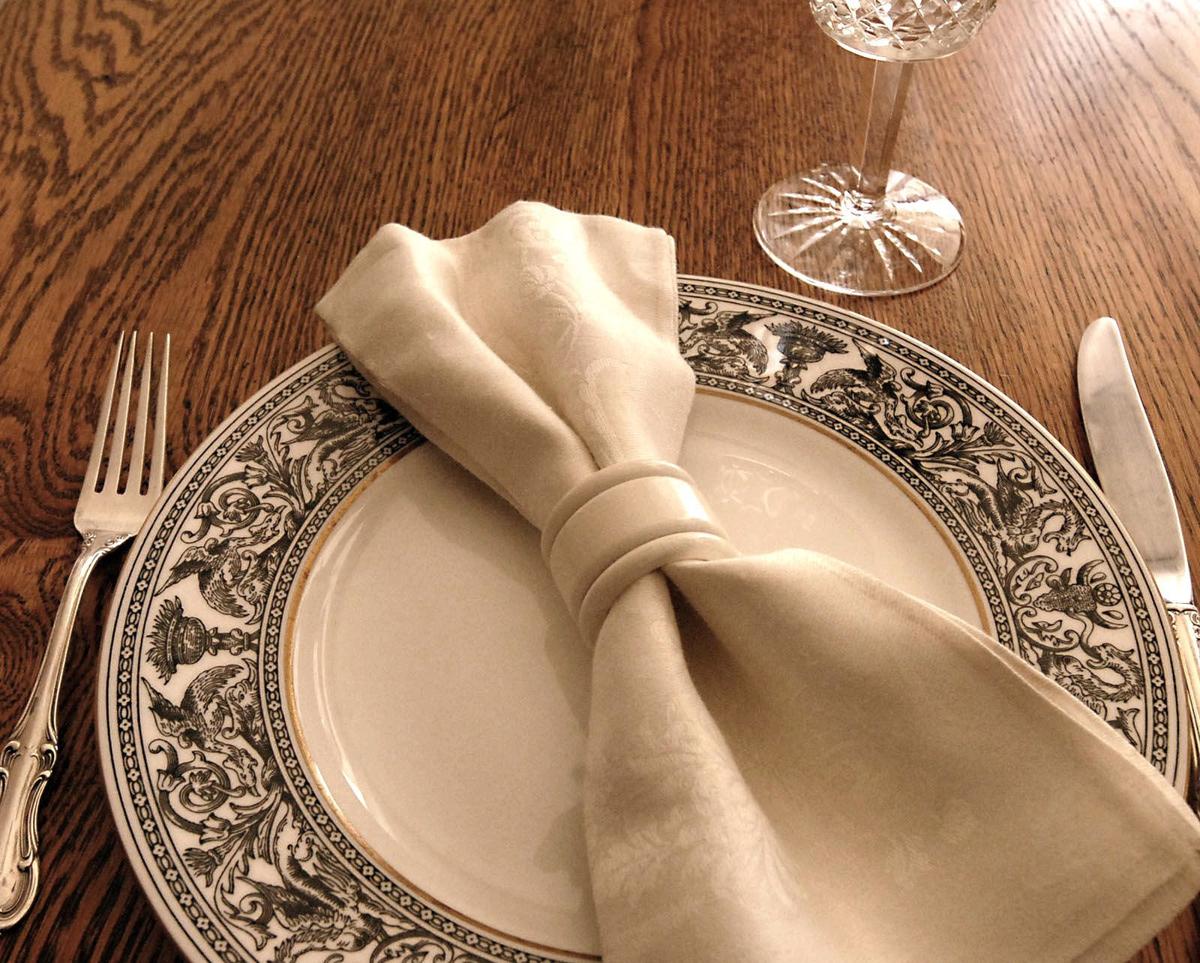 ELKO – The Elko Daily Free Press obtains environmental health inspections of food establishments through public information requests submitted to the Nevada Division of Public and Behavioral Health of the Department of Health and Human Services. Reports are public information, and the selection of reports focuses on food establishments serving Elko and Spring Creek.
Kentucky Fried Chicken: 100
Dotty's Casino (1744 Mountain City Highway): 100
Dotty's Casino Bar Kitchen: 100
The wiping clock sanitizer concentration was lower than the required PPM. Single service articles must be stored at least six inches from the floor surface. Cups found on the floor were moved to a shelf. Do not nest cleaned equipment or utensils without first drying them.
Wal-Mart (packaged foods): 95
Canned goods were dented. Isolate for credit from the supplier or discard.
The hand sink was not properly supplied with paper towels. Utensils were not being properly sanitized. Use the three-compartment sink on the baker side until proper sanitizer concentrations are met. There was no sanitizer in the wiping cloth solution. Food handlers must properly wash hands before putting on or changing gloves. Allow equipment to air dry.
The dishwashing machine was not reaching adequate sanitizing concentrations.
The dishwasher was not reaching adequate sanitizing temperatures. Use the three-compartment sink until the dishwasher is repaired. There was no sanitizer bucket set up in the prep area.
Northeastern Nevada Juvenile Center: 100
Subway (2944 Mountain City Highway): 97
Wiping cloths must be stored in a bucket of water with adequate sanitizer concentration. Clean and sanitize the soda dispenser. Used mop water was not being discarded properly after use. Hang mops to dry.
Elko's Favorite Foods: A gourmet gallery
Elko's Favorite Foods: Garibaldi's offers a taste of the tropics
ELKO – Tired of the cold weather? Head south of the border for a break from frigid temperatures and gray skies. Worried about the expense and the distance? No need. Garibaldi's offers a real Mexican experience with lunch specials starting at just $6.25 and a short drive down Idaho Street.
"We have authentic Mexican food," co-owner Susy Bravo said. "Jose Perez opened the first restaurant in Twin Falls. We have one in Jerome, and this is our third restaurant, in Elko."
Susy and husband Jorge, along with co-owners Jose and Rocio Perez, come from a long line of restaurant owners in Mexico.
Stepping inside the restaurant on a blustery day gives the patron the chance to experience a little slice of paradise. The owners have decorated the building with all the colors of Mexico. The entryway is welcoming and bright. Green plants hang from the barrier wall, giving the appearance of a patio setting.
Garibaldi's serves items that are typical of Jalisco and Michoacán. Their signature is the molcajete loco, a sizable dish that will challenge even the biggest eater.
"Everybody enjoys the molcajete loco," Bravo said.
Steak strips, shrimp, chicken and green onions are draped over the sides of a lava "molcajete" or mortor. Sauce and cheese fill the interior of the bowl. The dish is topped off with pico de gallo, sour cream and guacamole. And, that's not all. Rice and beans and a choice of flour or corn tortillas accompany the massive meal.
Bravo said she also sells a lot of fajitas and nachos Garibaldi. The "nachos" are made with Idaho potatoes instead of chips.
"The fajita trio is one of the biggest things," Bravo said. "It has steak, chicken and shrimp. A lot of people want all three [meats.]
"Garibaldi's has always been excellent in food, service and cleanliness," Rebecca Hagan said on Facebook. "We have been there six times now for lunch and dinner and [have] never been disappointed."
Make your experience even more tropical with one of Garibaldi's many colorful drink specialties.
"In Mexico, the tradition is lime and chili," Bravo said.
The mangonada margarita includes blended mango with tequila and ice. The concoction is poured into a chilled glass that has been dipped in flavorful "tajin," a savory spice mixture. A stick of tamarindo candy completes the golden goodness and, once the candy softens, it also serves as a straw.
The cantarito is another favorite and refreshing drink. Tangy grapefruit juice, lime, Squirt, orange juice and tequila are served in a clay container lined with limes. The drink is divine and packs a punch!
There are more than 50 types of tequila for sale at Garibaldi's and the bar offers a wide assortment of other adult drinks.
The bar at Garibaldi's is a bright and cheerful hideaway decorated with colorful tiles and comfortable seating. The atmosphere is happy and fun, making the experience the next best thing to being in Mexico.
Elko's Favorite Foods: Poutine, poppers and pizza –popular picks at Stray Dog
ELKO – What's for dinner? At the Stray Dog Pub and Café, diners have a wide variety of appetizers and main courses to choose from. A select trio of treats provides a true taste diversion.
The Famous George Pizza is on the menu because of George Fennemore, a Barrick Gold Corp. employee. When Fennemore began eating at the Stray Dog in the 1990s, he had the cook compose a pizza with his favorite ingredients. The combination was popular and placed on the menu.
The story is one of appetite and amour, as Fennemore met his wife at the Stray Dog when she walked in one day and asked who the "George" of pizza fame was. As it was, Fennemore was sitting right there, and the owner introduced them. It was love at first sight for Fennemore. The two dated and finally married.
"Our George pizza is one of our most popular items," owner Mike Reynolds said.
The pizza is topped with pesto sauce, pepperoni, black olives and mozzarella.
Poutine, a dish that originated in Quebec, Canada, is a hit with the Canadian mining clientele, as well as other adventurous diners. An unusual combination of ingredients, a hardy helping of poutine includes French fries, cheese curds and brown gravy. Besides being a symbol of Québécois culture and pride, the dish has grown in popularity in the Northeastern United States.
"Oh, my God, it's amazing," owner Colette Reynolds said. "We are the only ones in town that have this."
The Stray Dog also serves a new take on the original popper appetizer.
"We don't fry anything here," Mike said. "We use fresh jalapeños, and they are cut in half. Then we put an Asiago cheese filling in them, and they are baked. These are like little jalapeño boats."
Mike said that all of the food at the Stray Dog is baked.
"It makes it a little healthier," Colette said.
The Stray Dog has been around since 1996, and Mike has owned it for the past 16 years.
"A lot of geologists hang out here," Mike said. "They like the beers we carry. We have a lot that nobody else has. We carry Guinness and a sour beer on tap. It's called Monk's Flemish Sour Ale."
In all, the Stray Dog carries 20 beers on tap and 20 different types of bottled beer.
"I like to say we have the best beer selection in town," Mike said.
Elko's Favorite Foods: 'Indecision Plate' at Luciano's
ELKO – From appetizer to dessert, escargot to tiramisu, French chef Luc Gerber continues to tantalize local palettes with each dining experience.
"Luciano's is one of our favorite Friday haunts," Andrew Siemon said.
Siemon works at Barrick Goldstrike, and he and wife Heather Siemon enjoy having lunch out on one of his three days off while the kids are still in school.
Luc and Erin Gerber entered the Elko restaurant scene in 2002 when they opened The Fifth Street Bistro. They later sold the business and moved to California but came back a few years later to open Luciano's. Since its inception, the eatery has been a favorite among Elkoans.
The menu focuses on some steady items but every once in a while new items pop up. The Gerbers are in the process of revising the lunch and dinner menus, and patrons will find some tasty surprises.
"We created a new indecision plate," Luc Gerber said. "It has half lasagna and half jumbo shells."
Obviously, the decision to have either/or was just too much for clientele to bear.
A new French specialty is Sauce Diane that is served on ribeye steak.
"It's a very traditional French sauce," Luc Gerber said. "It has mushrooms, shallots, garlic, mixed herbs, bourbon, Dijon mustard, white wine, demi-glaze and cream."
New wines are added from time to time. Now the popularity of rosé is on the rise, and Erin Gerber keeps up with new the trends in the bar and wine realm. She has recently brought in varieties form Washington and California.
"Every week or so, we offer a new wine," Erin Gerber said. "Basically, we get it by the middle of the week, and the glass usually runs $5."
"We plan on rolling out a new happy hour soon," Luc Gerber added.
"We will feature different wines, cocktails and a limited bar menu," Erin continued.
The Gerbers like to feature locally produced foods when in season. They regularly rely on Night Owl Farms, the Kennedy ranch and McQueary grass-fed beef.
All of the desserts are made in-house at Luciano's.
"The chocolate mousse, crème brulee and tiramisu are old recipes," Luc Gerber said. "The crème brulee is something I stole when I was an apprentice from a sous chef who stole it from another company in Paris. Back in the day, when we didn't have Google. It was more romantic back then," Luc Gerber said, laughing.
Elko's Favorite Foods: Making magic at Machi's
ELKO – For 21 years owner John Lemich and his staff have been feeding the masses with a menu that has stood the test of time.
"I used to sell food with Rykoff foods," Lemich said.
He moved to Elko with the company and was in the back of every restaurant in town.
"Dorothy Steninger wanted to sell this business," Lemich said about Machi's. "I wanted to get out of the corporate world and have my own business."
"The bones of the lunch menu are still Dorothy's creations," he said. "We have added a couple of items throughout the years, but this is probably the most unique menu in town so we have stuck with it."
It was difficult for Lemich to pinpoint a favorite food item at the restaurant because everything on the menu is popular. However, a couple of sandwiches definitely stand out. The Mother Lode and Patty's Favorite are frequent choices during the mid-day meal. Piled high with a variety of meats, cheeses and veggies, neither sandwich should be approached with a wimpy appetite. In fact, Machi's menu has the disclaimer, "You had better be hungry!" printed before the Mother Lode's description.
The Mother Lode is just that, a sandwich with all the fixings. Ham, turkey, salami and three kinds of cheese give the meal a protein punch. Tomatoes and red onions add crunch and flavor. Pack it all together with an onion roll and you have a really satisfying sandwich.
Patty's Favorite was named after a former employee who created the mega meal. Rye bread is piled high with turkey, ham and provolone. Cucumber, avocado and alfalfa sprouts come next. Add a special, spicy condiment in the form of honey mustard and you have the real deal.
Nancy Ernaut, a regular at the restaurant, always enjoys Machi's.
"It's very good," Ernaut said. "I like the chicken enchiladas. The bean salad is great."
Lemich is a big fan of spit cooking, a process he grew up with. He offers a spit cooking class each year through the Western Folklife Center during the Cowboy Poetry Gathering.
During one packed class, local student Diane Rice said, "I love that this is a hands-on class. I like the little inside tricks that the restaurant people do."
Lemich added a dinner menu to the restaurant offerings when he purchased the business. Besides the multiple menu offerings, a special dish is offered every night of the week.
"We have a good 5 o'clock bar crowd with mostly locals," Lemich said. "There have been a lot more tourists in the last few years."
Lemich attributes this factor to social media sites like Instagram and Facebook. He also credits TripAdvisor and Yelp for the additional out-of-town crowd.
Besides the restaurant operations which are beyond busy five days and nights a week, Lemich also has a catering service that provides food for weddings, funerals, corporate parties, in-house parties and gatherings at ranches, mines and local businesses.
Elko's Favorite Foods: 'Shirley's Special' still a favorite
ELKO – Shirley and Charles Smith started the Coffee Mug in 1987. Since the beginning, one of the biggest hits at the restaurant has been Shirley's Special.
"Everybody remembers Granny," owner and grandson Jeff Dalling said. "She was amazing."
Dalling took over the restaurant in in 2009 when it still resided in the Elko Junction Shopping Center. Dalling eventually moved it downtown, a few blocks away from where his grandparents started on Idaho Street.
Shirley's Special will halt any hunger, no matter how big. The platter is piled high with two eggs, a whopping chicken-fried steak and hash browns or country potatoes. Plus, it comes with biscuits and gravy.
Everything about this hearty helping is homemade, right down to the country gravy flavored with patty sausage.
I cook this maybe 50 times a day," cook Nora Mendivii said.
Although Mendivii makes it looks easy, cooking Shirley's Special is all about timing. Hash browns sizzle on the grill while Mendivii makes the eggs to order.
"I cook the steak about five minutes," she said.
Before the steak even reaches Nora it goes through a prepping process. Dalling buys a big piece of top sirloin and the prep cook trims out all of the fat and any gristle that might be there. Then he portions out the individual pieces. After that it goes through a multi-bladed machine. This softens and flattens the meat. Then it is seasoned with salt and pepper. When ordered, the steak goes through an egg wash and is then dredged in Panko, a Japanese breading.
With all of this, Shirley's Special is just $11.99.
The work that goes into making Shirley's Special is multiplied countless times throughout the day as both regulars and newcomers walk in the door.
Dalling describes the business of running a restaurant as labor intensive.
"It has a lot of moving parts to it," Dalling said. "I have to be here a lot."
But, he would have it no other way. Dalling feels the restaurant business is in his blood.
"I have the hardest working staff," Dalling said. "If you come here you become family. The waitresses are going to remember what you like to eat."
Elko's Favorite Foods: Pizza Barn rolls out Oktoberfest special
ELKO – It may seem a bit early to celebrate the cooler days of fall, but for Pizza Barn owner Lane Diedrichsen, there is no better time to roll out the dough for one of his favorite specials: the Oktoberfest Pizza.
"I think in my previous life I lived in Milwaukee, Wisconsin, because, I swear, I love beer, I love cheese, I love sauerkraut and I love all processed meats," Diedrichsen said. "I love Polish sausage and kielbasa."
"The Oktoberfest Pizza is popular enough that we could probably put it on the menu but we just don't," Diedrichsen said.
The pie is made with the traditional five-cheese combination that all of the Barn's pizzas are known for. To make it special, Diedrichsen adds beer-battered bratwurst, yellow onions and sauerkraut. Brown mustard and caraway seeds top the pie, giving it a decidedly Germanic flavor.
"The caraway seed on top kind of gives it a sweet taste," Dietrichsen said.
The fall special is scheduled to come out this week, but only for a limited time.
Pizza Barn has been an iconic family restaurant in Elko since 1983. Diedrichsen's brothers started the two-store chain in Fallon in 1978. The store did so well they decided to open another in a different location. Their choices were either the Minden/Gardnerville area or Elko.
A prime retail location opened up in Elko in the Sunrise Shopping Center and Diedrichsen agreed to join the family business and manage the new branch.
Fast forward 35 years and Pizza Barn is still serving top quality pizza pie and pleasing the people who come through the door. Other than providing culinary classics, the owner and employees at Pizza Barn strive to maintain a fun environment.
"We have always been a family restaurant," Diedrichsen said.
"Sandy," the mechanical horse, has been around since the restaurant opened. Despite a few scratches from rambunctious toddler "spurs," the metal mount is still going strong, bucking away, one birthday party after another.
The restaurant also features a mini arcade, which adds to the family fun factor.
"When we first opened we used to get cassette films and we would intermix the old-time comedies with cartoons," Diedrichsen said. "Our core business is families. I never wanted to be known as a watering hole."
Elko's Favorite Foods: Peruvian Benny makes a really BIG breakfast
ELKO – Oatmeal? Scrambled eggs and toast? Orange juice and bacon? With limited ingredients the typical American morning meal can get a bit mundane. When John and Audrey Karr opened Dreez they wanted to change the way we feel about breakfast.
Dreez offers items like pistachio waffles and omelets with Atlantic salmon or feta cheese and artichoke hearts. The new take on taste has been appreciated in town and the number one breakfast item that hungry Elkoans ask for again and again is the Peruvian Benny.
"It's something different than anyone else here in town has," head chef Martin Martinez said. "We did it for a special one month and after that everyone started asking for it, so we put it on the menu."
The makings for the Peruvian Benny include two poached eggs placed on top of a pile of marinated beef strips with fries and homemade chipotle hollandaise sauce drizzled over it all. This is by no means a "small" breakfast.
"The dish is named after a former Peruvian cook here," head chef Martin Martinez said. "She gave us that recipe."
Martinez took me into the kitchen to watch him make the masterpiece. He grabbed a frying pan from the rack and added a bit of oil, onions and the marinated meat. After the food was mostly cooked Martinez gave the bubbling mix a splash of vodka mixed with with soy sauce and beef base and set the pan on fire, creating quite a show while searing the meat.
The final result when the protein was paired with other ingredients was not "a dainty dish to set before the king," but a real man handler of a meal.
"Eating at Dreez was a wonderful experience," said customer Dan Bungay. "The taste was so phenomenal we came back the next day."
The restaurant serves a number of other eggs benedict dishes or "bennys" as they are referred to on the menu. The Benny Royale includes two poached eggs on an English muffin with smoked Atlantic salmon, hollandaise sauce and slices of avocado.
Elko's Favorite Foods: A passion for pasties
ELKO – The Cornish pasty, or meat pie, was designed to be eaten by hand and provide optimal caloric intake in a compact package. The English housewives who refurbished the cruder meat pie of medieval times knew the needs of the recipients, their tin miner husbands.
The tradition was carried to the U.S. via Cornish miners who immigrated to Michigan in the 19th century to work in hard rock mining.
Since 2004 Elko has had its own "pasty place." Although folks from all walks of life frequent B. J. Bull on Idaho Street, the tasty turnovers are still a big hit with miners.
"The wives of the miners would always make a ridge of dough on the outside of the pasty," James said.
This crust was meant to be a "handle" for managing the food while eating. The miners would then throw this part away because they often had arsenic on their hands. What was once a safety aspect of the pie is now just another bit of flakiness that hungry patrons gobble down with the rest of the ingredients.
B. J. Bull originated in 1981 in Palo Alto, California, owner James Cooper said. He wanted to retire and Paul Dunbar brought the store back to life in Elko. He thought it would be a good fit with the mining community. Cooper bought the store in 2012.
"We have quite a few people who come here who used to eat at the Palo Alto store," Amber Cooper said.
The family-run business cranks out nearly 200 pasties per day, plus a variety of pies and other deserts.
All of the ingredients that go into B.J. Bull pasties are fresh. Everything is made by hand, one pie at a time.
"It was very tasty," said patron Wes Owen. "I had the beef and cabbage. I would recomend this place to anyone."
According to the Coopers, the beef and cabbage and beef and potato pasties are the most popular items on the menu. These are the most traditional. A number of specials also top the list.
"We came up with a turkey, stuffing and cranberry pasty," James said. "Beginning in early October we will have people stick their heads in the door asking if we have them yet."
The Coopers make at least one special pasty a month. They decided to try a chili verde pasty and were planning to keep it on the menu for a month or two.
"If we took it off the menu we believe there would be a riot," James said.
The Coopers and their employees appreciate special orders.
"Thanksgiving is very crazy," Amber said. "Our pies are homemade."
Over the years the business has changed somewhat. In the beginning the Coopers were selling mostly frozen pasties that people would pick and store for work lunches. Now, due mostly to TripAdvisor and Yelp, they sell 50 percent fresh and 50 percent frozen.
"All of that new business is coming off the freeway," James said. "They are looking for a non-chain restaurant that is in and out.
"The pasty hits almost all of the pleasure receptors in the mouth," he said. "It's a comfort food and a savory food. It's very filling."
Elko's Favorite Foods: Pistachio baklava
ELKO – Buttery and flaky, a pan of freshly baked pistachio baklava cools on the counter as Reem and Tony Odeh talk about the family's first year and a half in the restaurant business.
"People love the fresh food," said Tony.
"Mediterranean cooking has a lot of dishes," Reem said. "Right now I am just doing one percent."
Baklava is part of that one percent and, in my opinion, one of the best parts. It is the equivalent of manna in my book.
Most baklava you find in the U.S. is walnut-filled. Reem enjoys making hers with this type of nut, but her specialty is pistachio baklava. These nuts give the pastry an extra-special crunch and taste.
Whatever nut goes inside the gooey goody, the ingredients that always remain the same are phyllo dough, butter, spice, sugar and honey. Phyllo dough is an ultra-thin pastry. Working with it is like layering large, delicate dragonfly wings. The baker must work fast, keeping the unused layers damp and quickly drenching them in the pan with melted butter.
It takes passion and pride to make a baklava as mouthwatering and magical as Reem's.
Baklava is said to have originated with the Assyrians around the eighth century B.C. In Hungary, it is said to be the ancestor of strudel.
Odeh's Mediterranean Restaurant at 282 11th St. has expanded its menu, offering a number of new items including a fried fish sandwich with French fries and "mamool," a tasty tart-like dessert made with dates or figs. The eatery also now serves wine, beer and "arak," an anise-flavored spirit that is similar to ouzo.
"We really love the food here," frequent customer Jim Force said while waiting for his order. "We come in one or two times a week."
The restaurant also has added a new layer of décor, including photos from the Odehs' homeland in Bethlehem.
They are also planning to expand the kitchen and offer a full sit-down service. After that happens, the owners plan to offer more delicacies such as lamb chops, smoked chicken, couscous and other tasty entrees.
Elko's Favorite Foods: Have a pintxos picnic at Ogi Deli
ELKO – Nibbles, snacks, treats and tapas. We all enjoy a few goodies now and then. But, pintxos, what are they?
The Basque culture has long been ingrained in our area, along with their wonderful cuisine. But, pintxos, literally "spikes," are not as familiar to non-Basque as are chorizos, paella and the like.
Pintxos are skewered goodies, eaten as a bar food usually with a crowd of good friends. Thanks to Anamarie Lopategui, owner of Ogi Deli, we now are able to dine on these specialties.
Pop in for a "tortilla patata" (an egg and potato goodie) and a couple of osasunas (cucumber, olive tapenade and spinach on a slice of bread) along with a glass of crisp, imported Basque wine to set the evening off to a great start.
"In the Basque country whenever you go into a pinxto bar you pick whatever pintxos you want displayed on the bar and you eat your way through the night," Lopategui said. "You save your toothpicks and when you are ready to cash out you give the toothpicks to the bartender to count and that's how you pay."
"My favorite is the Tri-tip Nevada," regular customer Beth Wines said. "But, honestly, I'll eat any you put in front of me."
Lopategui has been in the food business in Elko for a number of years in Elko but the addition of the pintxo bar has only been around for about a year.
"We thought it would be fun because Elko doesn't have anything like this," Lopategui said. "I think there is only one other pinxto bar in the United States."
In fact, after opening, Lopategui has been phoned a number of times by others asking about starting a similar addition in their restaurants.
"At first we had to educate people," Lopategui said. "Now they realize you can come in and have this as a meal or making it your pit stop to going out somewhere else and having a nice meal."
Try one of Anamarie's specialties yourself:
3 pounds baking potatoes peeled and cut into ¼ inch slices
3 teaspoons kosher salt
2 cups olive oil
1 medium onion, chopped
10 large eggs, beaten to blend
1 French baguette, cut diagonally into 1" thick slices
1 jar of Piquillo peppers, cut in half slices
1. Place potatoes in a large colander, sprinkle with two teaspoons of salt, and toss to coat. Let stand for 30 minutes. Pat dry with paper towels.
2. Heat oil in a large nonstick skillet over medium-high heat. Add potatoes and cook, turning occasionally, until crisp-tender, 10 to 15 minutes.
3. Add onion to potatoes in skillet, cook until onion and potatoes are soft, 5 to 8 minutes. Using a slotted spoon, transfer mixture to a large bowl, let cool slightly. Strain oil into a heatproof bowl and set aside.
4. Add eggs to potato mixture, season with remaining salt. Wipe out skillet. Heat 1/4 cup reserved oil over medium-high heat (chill remaining oil for another use.) Add egg mixture, arranging potatoes to submerge.
5. Reduce heat to medium, cook tortilla until almost set (it will be slightly runny on top.) 25 to 30 minutes. Invert onto a large plate. Slide into skillet browned side up. Cook until golden on bottom and cooked through, about 4 more minutes. Serve warm or at room temperature. Cut into wedges.
6. To make into a pintxo, place a wedge of the tortilla onto a slice of French baguette. Garnish with a slice of piquillo pepper and place a toothpick through all ingredients.