Scientific research fueled by the Great Basin Sagebrush Restoration Fund is showing promise in its efforts to improve rehabilitation of rangeland damaged by wildfires, improve mine reclamation and expand habitat for sage grouse.
The fund was established in 2017 by Lithium Nevada Corp. and the University of Nevada, Reno, Foundation. The fund is under the control of co-founder Professor Tamzen Stringham, a rangeland scientist and interim head of the UNR Department of Agriculture, Veterinary and Rangeland Sciences.
Another co-founder is Alexi Zawadzki, president of North American operations for Vancouver-based Lithium Americas Corp. and chief executive officer of Lithium Nevada, which is planning the Thacker Pass lithium mining and manufacturing project in northern Humboldt County.
"We're in sagebrush county out there, as is most of Nevada," he said. "It's very difficult to reclaim sagebrush."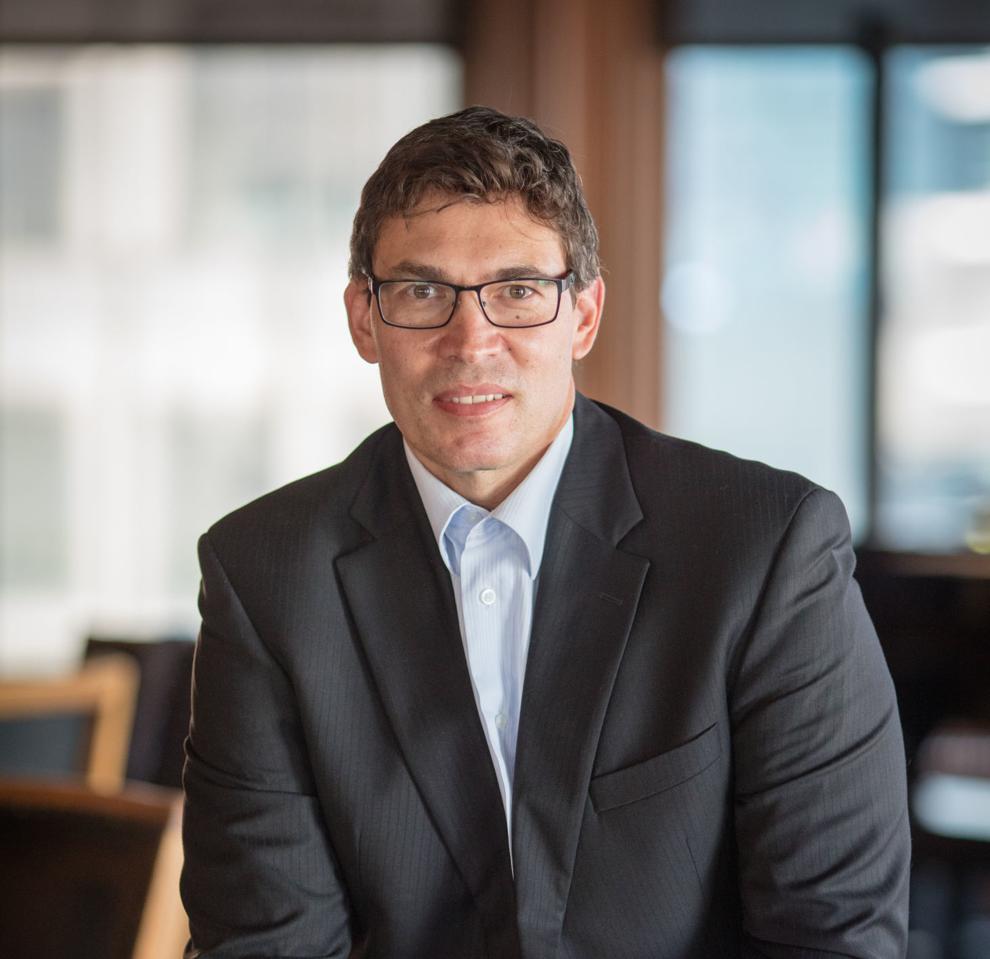 Zawadzki said if mining companies don't get the land reclamation work done right the first time, "they have to go back and do it again and again." This thinking led to his approaching Stringham to discuss creating the sagebrush fund to discover better ways to reclaim land not only for mines, but also for federal agencies after range fires.
A prime example is the restoration work needed after the Martin Fire in 2018 that scorched 432,000 acres, ranging from Humboldt County to near Tuscarora in Elko County.
"The sagebrush ecosystem doesn't do well after a fire," Stringham said. "The land tends to easily convert to cheatgrass, so we are focused on that component. It gives us an opportunity to work on a fire scar to see if we can improve" sagebrush growth.

A recent project update on the Great Basin Sagebrush Restoration Fund states that more than 13 million acres of sagebrush habitat have been lost to fire in the Great Basin over the past 20 years, while efforts to restore habitat have had poor success rates.
Stringham said researchers are testing seed technology in the Great Basin that involves coating seeds for "enhancing seed germination and establishment" to build sagebrush habitat.
The project update states that across six different test sites, conglomerates (coated seeds) increased the number of established seedlings by 60 percent.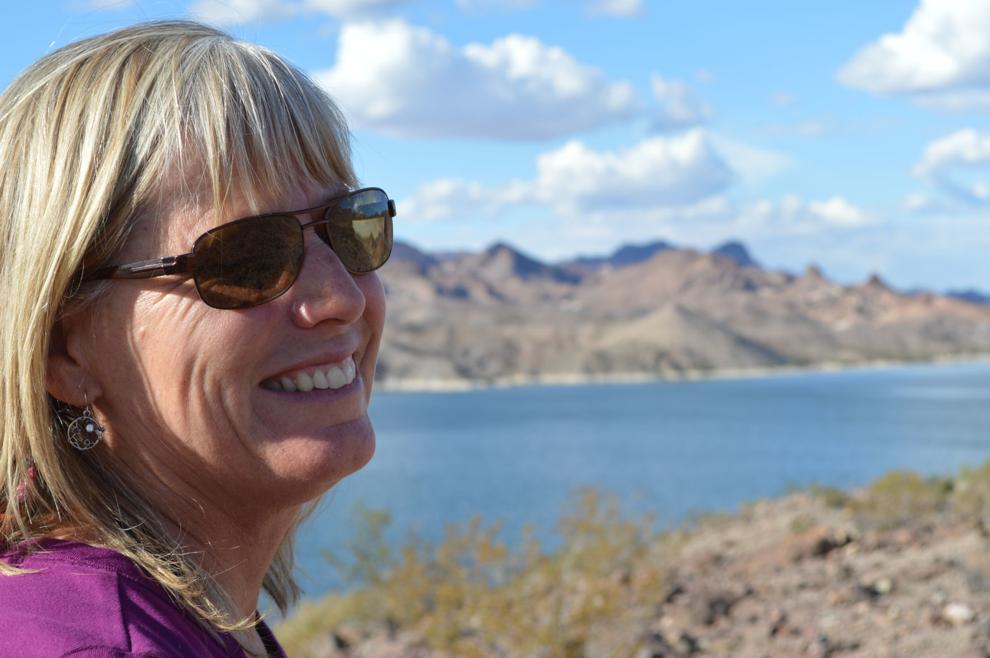 Researchers also are looking at what differences in soil, climate and temperature make in getting sagebrush to grow. For example, she said researchers are collecting sagebrush seeds from the Elko area and planting them in the Winnemucca area, and they are planting seeds gathered from the Elko and Winnemucca areas in both locations.
"We are doing this to see if they germinate equally or we see a preference for their home location," Stringham said.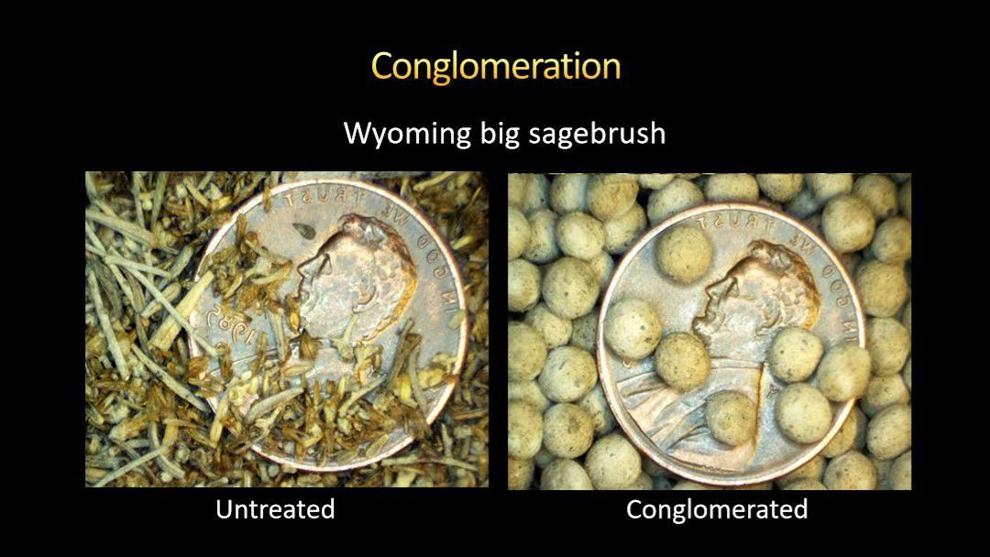 She said a graduate student is collecting sagebrush seeds to plant plots in January and February near Tuscarora and Paradise Valley on land impacted by the Martin Fire.
The U.S. Bureau of Land Management has seeded roughly 20 to 25 percent of the Martin Fire's total acreage, and the work was partially successful, Stringham said.
A lot of money has been spent in the past on fire reclamation with "minimal success, so we are trying to improve that," she said. Restarting native plants into the sagebrush ecosystem has met with 10 percent success. "I would be thrilled if we could get to 30 to 40 percent."
BLM used Wyoming big sagebrush and crested wheat seeds, but the coated seeds researchers are testing for better growth success are not available in volume. Commercial growers will be needed once research finds the best coating for seeds.
"We're just coating in the labs," Stringham said.
Zawadzki said Lithium Nevada used enhanced seeds at its drilling pads that needed to be reclaimed, and there are "very happy plants on our site."
Stringham said coated and uncoated seeds were used on the drill pads, and "hands down" the coated seeds did much better.
The BLM provided a $125,000 grant this year, and Stringham has applied for an additional $200,000 grant from the agency. Grants don't go into the restoration fund but rather are received at UNR through the Office of Sponsored Projects and administered as federal grants for research.
"We have to keep the grants separate, but we use them on the same projects" she said.
Donations average $105,000 a year.
Grants are generally limited to two to four years, but the restoration fund allows researchers to have more time for their work. The fund balance was $125,000 as of Oct. 1.
"Sagebrush seed collection, coating and seeding plot instrumentation is just starting for this year," Stringham said.
Along with the BLM and Lithium Nevada, companies donating to the fund include Barrick Gold Corp., Newmont Goldcorp Corp., Hecla Mining Co. and Kinross Gold Corp., but the fund is looking for more contributors, according to the co-founders.
Stringham said the fund "is growing in interest and donations."
Stringham and Zawadzki visit mining companies, power companies and the livestock industry in hopes of bringing everyone using rangelands to the table.
"The big picture is this. If we continue to lose sagebrush habitat to fire and development, the greater sage grouse will be listed, and their ability to mine or whatever activity will be lost. This is really critical," Stringham said.
A federal judge in Boise in October temporarily blocked the Trump administration from easing rules on mining, drilling and grazing in seven Western states, saying such activities left unchecked were likely to harm the greater sage grouse, according to The Associated Press.
The restraining order means the administration must fall back to the earlier, more stringent rules used under the Obama administration.
Once the restoration fund was organized, Stringham reached out to two experts to be part of her team to develop seed enhancement technologies. They are Matthew Madsen of the Department of Plant and Wildlife Sciences at Brigham Young University and Todd Erickson of the University of Western Australia. They all work with graduate students.
Stringham said Madsen already has obtained patents on seed-coating technologies for BYU.
Erickson is researching restoration of native species in Australia and faces "many of the same problems we have here with restoration of native species. However, they have a different suite of native plants," Stringham said.
"There is significant mining in Australia, like Nevada. The Australian government requires mines to complete vegetation inventory prior to mining, and once mining is complete, they must restore the native vegetation that was present prior to mining," she said.
"This is a tremendous amount of effort, and mines have invested in the University of Australia to answer questions on seed collection and storage, seed coating technologies to enhance germination and establishment and seedbed preparation methodologies," Stringham said.
Research will be open source, so all companies, agencies and ranchers, as well as other countries, will have access once the results are ready for publication.
"Our results were really good last year. We had good moisture. We want to test in dry years," Stringham said.
She said with seed coating, the success she is "really excited about a 142 percent increase in germination and establishment."
Testing includes adding chemicals to seeds to delay germination to prevent death from winter freezing, coating seeds with chemicals to keep pathogens in the soil from eating the seeds, and coating seeds with activated carbon, which allows herbicides to be applied the same year as sagebrush seeding.
"We don't have bad chemicals on the seeds," she said.
They try combinations, as well as seeding methods, including furrowing.
"We are seeing good success with carbon coating and furrows combined," Stringham said.
Researchers also are looking at bundling seedlings for easier broadcast from a plane or by drilling to give sagebrush a better chance of breaking through to the surface, and they are seeing success.
Flash flaming of seeds is also being tested. A joint BYU and University of Australia presentation on research in the Great Basin states that flash flaming "burns off fluffy appendages that appear on many wild seeds." The report states flash flaming can reduce seed volume by 44 percent and permit seeds to be treated with a polymer seed coating.
Bluebunch wheatgrass seeds are tested, too.
The research team has one test plot in Oregon, four in Nevada and three in Utah.
Madsen wrote in an update on the use of seed enhancement technologies that "sagebrush agglomeration can improve the ballistics and flow properties of sagebrush seed, which allows the seed to be spread further and more consistently."
He stated that the improved efficiency can lower overall seed costs by roughly $11 to $16 per 2.47 acres.