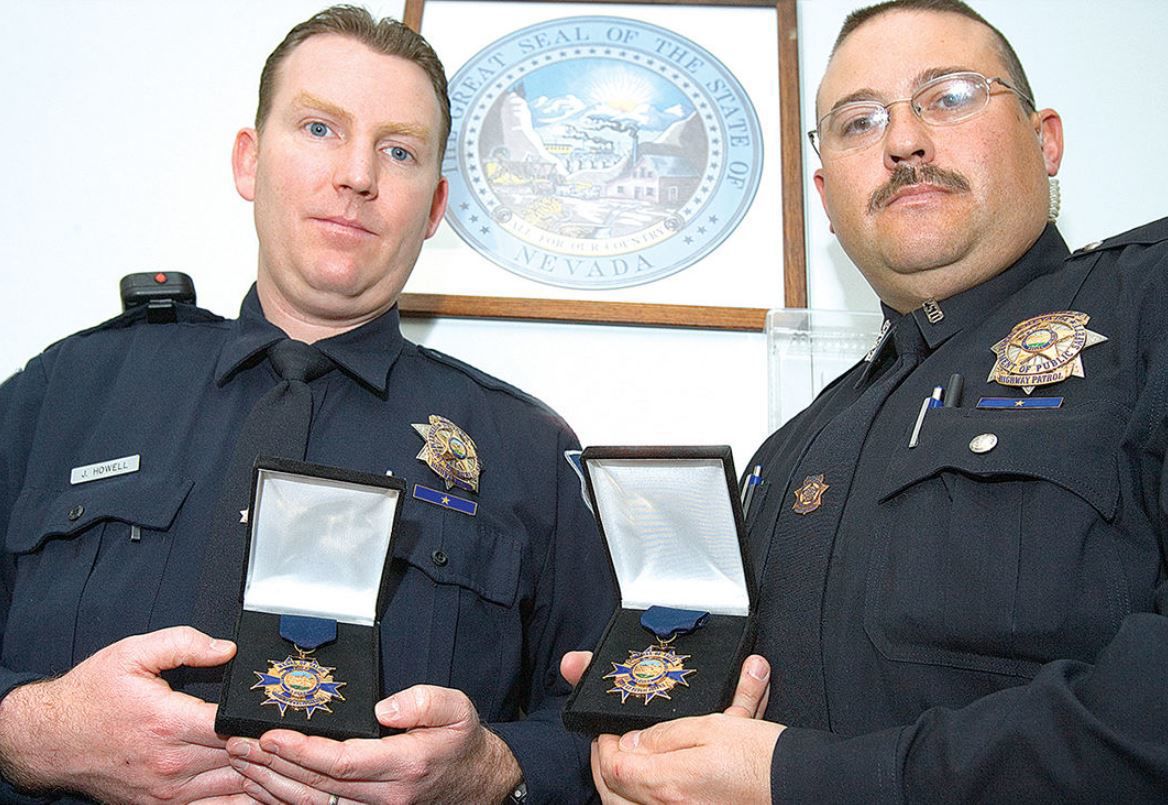 ELKO – Two accounts have been set up for the family of slain Nevada Highway Patrol Sgt. Ben Jenkins, who was killed early Friday morning by a motorist near Ely.
Injured Police Officers Fund has created accounts at Wells Fargo Bank (#5906636682) and Nevada State Bank (#5795937738) where the family will receive 100% of the donations. Donations can also be made online at https://ipof.vegas/donate.
"These are two approved official bank accounts established for the family by the Injured Police Officers Fund. Please be aware of fraudulent police charities and crowd-sourcing campaigns that could be scams," advised the NHP.
"We are beyond grateful for the outpouring of support on this dark day. Thank you."
Jenkins was shot when he stopped to check on a vehicle parked on U.S. Highway 93 north of Ely.
The motorist stole Jenkins' uniform and fled the scene in Jenkins' patrol vehicle, the NHP reported. Following a search that lasted several hours, the suspect was located and taken into custody with the assistance of multiple agencies.
Jenkins, 47, was an Elko native who devoted his life to public service and to serving Nevadans. He began working for the Highway Patrol in March 2008 as a trooper in Jackpot and was promoted to sergeant in Elko in 2017.
Prior to NHP, he was a training officer for the Nevada State Fire Marshal Division, a crew supervisor for the Nevada Division of Forestry, an assistant fire chief for the Spring Creek Volunteer Fire Department, and a veteran of both the Army National Guard and Air National Guard.
In 2011, Jenkins received the Nevada Department of Public Safety's highest honor, the Gold Medal of Valor, which is presented to officers who perform an extraordinary act of heroism.
He is survived by his wife, his mother, four children, and five grandchildren.
Jenkins' body was escorted by a line of law enforcement vehicles Friday night to the Clark County Coroner's Office.
NHP Chief Col. Daniel Solow said this was the first death of an on-duty highway patrolman since 2008.
"This is a time of tremendous grief for our agency, his family and our communities," he said. A memorial service is pending and that information will be forthcoming at a later date."
Get local news delivered to your inbox!
Subscribe to our Daily Headlines newsletter.