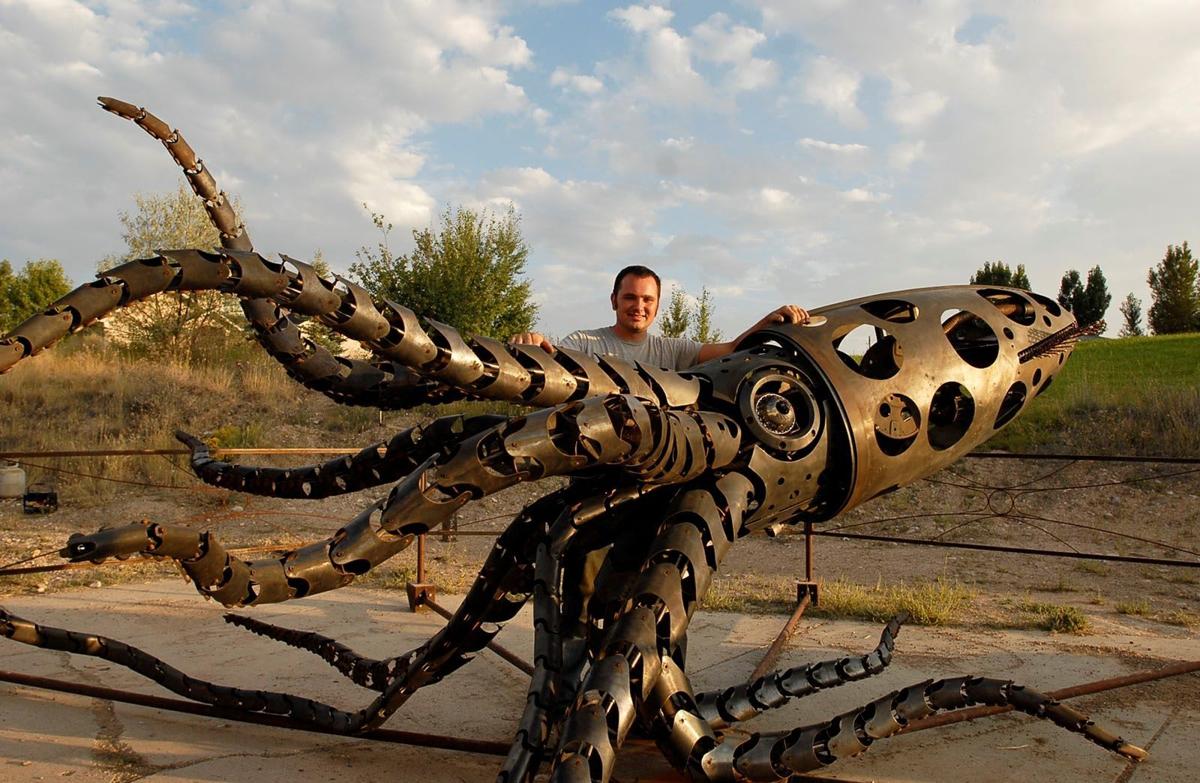 ELKO — Burning Man is beyond us once again but the quest of one Elko artist will live on long after this year's summer celebration is forgotten.
"I think this might be the coolest thing I have ever built," said Barry Crawford about his giant, metal squid that was installed at Burning Man.
The sculpture is entirely made of found objects including half of a dropped airplane tank and a metal vegetable strainer. The eyeball opens and closes and the tentacles can be moved by participating viewers.
Crawford's first installation at Burning Man was a large dragonfly that he later sold to a contact he made at the festival.
You have free articles remaining.
"My wife, Kim, suggested I name the thing Architeuthis after the giant squid," Crawford said.
He put a twist on the original species name and Mechateuthis was born. Crawford does all of the design planning in his head when he is making a piece this detailed.
Funding an artwork of this caliber and timely creation is often a daunting process. Crawford applied for a grant from Burning Man and received it.
However, the funding only paid for a portion of the costs. Crawford sought advice from a friend in his hometown and created a crowd-funding site on Facebook and put a notice in the Burning Man classifieds. The rest of the project was completely paid for within 26 hours.
"It was so nice to see our community helping to fund this," said Crawford.
Disassembling, reassembling on site, and disassembling again was no small task, either, for this half-ton sculpture. Crawford had a crew of seven helping him get to the event and installing the piece.
Get local news delivered to your inbox!
Subscribe to our Daily Headlines newsletter.