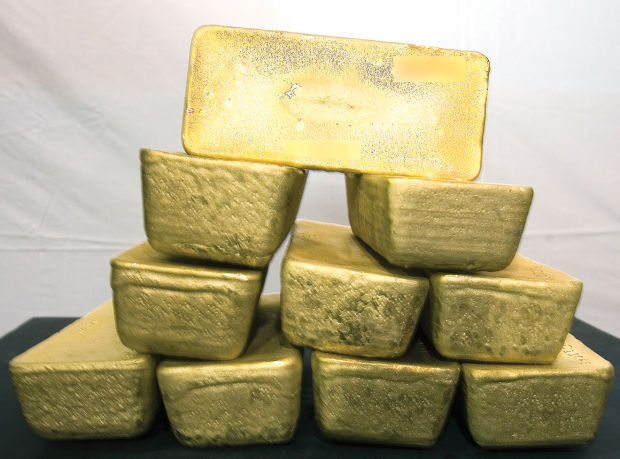 ELKO – The value of gold as a "safe haven" investment pushed prices above $1,500 an ounce Wednesday, as concerns over a U.S.-China trade war continued and world government bonds nosedived.
The New York spot price for gold closed at $1,500.90, up $26.90 from Tuesday.
Prices climbed to a six-year high earlier this week.
You have free articles remaining.
Gold prices have been fairly stable over the past five years, trading as low as $1,100 an ounce in 2015.
Prices reached record highs above $1,800 an ounce in 2010, two years after a sharp increase prompted by the Great Recession.
Silver prices were also on the rise, trading as high as $17.25 on Wednesday.
Barrick Gold Corp. stock closed Wednesday at $18.05, up 2.73 percent.
Newmont Goldcorp saw an even bigger gain to $39.35, up 3.58 percent.