U.S. Sen. Catherine Cortez Masto has reintroduced her bill seeking to protect the Ruby Mountains from oil and gas leasing, and this time she h…
The updated CAD will allow photos to be logged and sent to emergency responders who have tablets
Sisolak's use of emergency powers to enact the containment measures has garnered pushback from Republican lawmakers, who have proposed a bill …
ELKO — Elko County Health Officer Dr. Bryce Putnam has received national recognition for his work in handling the coronavirus pandemic in rura…
ELKO – Two medical flight services competed at an Elko City Council auction for the winning bid to lease 1.13 acres of city land at Elko Regio…
ELKO – Jordanelle Third Mortgage LLC plans to develop Zephyr Heights Subdivision with 70 residential lots on 26.6 acres on the east side of Je…
ELKO – Elko County will be appealing Carson City District Judge James Wilson's ruling that the Nevada Legislature can go through with action o…
ELKO – Former President Donald Trump's acquittal on Saturday was not a surprise to Elko's political leaders.
ELKO – Elko City Council on Thursday will be hearing an appeal from an Elko couple who had a shed built adjacent to their house to match the h…
ELKO – Although one new set of passing lanes will be constructed this year on U.S. 93 north of Wells, Elko County Commissioners are pushing fo…
ELKO – A resolution that establishes a fund to support local businesses fined by state agencies regarding COVID-19 mandates is now accepting p…
ELKO – A conflict between rural counties and state leadership over COVID-19 restrictions continued this week, with Elko County Commissioner Re…
ELKO – Elko County Commissioners on Wednesday will be considering a resolution establishing a fund to help businesses fined by state enforceme…
ELKO – Elko City Council has agreed to donate the site of the former Elko Police Department on College Avenue as the new location for the Grea…
ELKO – Duncan Golf Management out of Reno now has a contract to manage the Ruby View Golf Course in Elko, and Elko City Manager Curtis Calder …
ELKO — A zoning change for Elko Institute for Academic Achievement's proposed construction of a school has won Elko City Council approval, aft…
State Sen. Pete Goicoechea, R-Eureka, predicts Nevada's 5% net proceeds tax on minerals will remain despite proposals to the contrary in the u…
The proposed resolution calls for the city's staff to "research litigation opportunities that the city, or multiple political subdivisions of …
ELKO – Two competing sites for marijuana dispensaries in Jackpot advanced this month as Elko County Commissioners approved one rezoning reques…
A $1.18 federal grant pushes West Wendover closer to developing a new downtown area.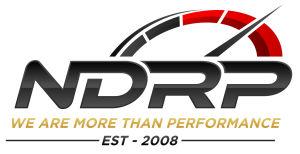 Neff's Diesel Repair & Performance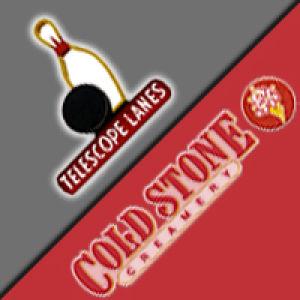 Cold Stone-Telescope Fun Center
"It's about time we started to reward work in America, not just wealth."
ELKO – An audit of the City of Elko's books for the 2020 fiscal year shows a 13.2% drop in overall governmental expenditures to $29.15 million…
ELKO – Local officials and political leaders questioned the U.S. House of Representatives' decision to impeach President Donald Trump for a se…
"Elko County recognizes its right, as stated in our Declaration of Independence, to confront the government when it has subjected its citizens…
There is one classroom per grade now, but the hope is that the new school would double classroom numbers.
Elkoans comment on the storming of the U.S. Capitol in Washington, D.C., that disrupted the certification of the Electoral College results fro…