RENO (AP) — A longtime government range specialist who claimed he was fired in retaliation for repeatedly reporting illegal livestock grazing …
ELKO — After a discussion about a nationwide class action lawsuit currently in progress against opioid manufacturers, distributors and sellers…
ELKO – The husband of a top contender in the 2020 Democratic Primary will speak at the Elko County Democratic Party's Roosevelt/Kennedy Dinner…
SPRING CREEK – Frontier residential customers could receive some money back on their bill in light of a court filing by the Nevada Attorney Ge…
LAS VEGAS (AP) — The Nevada Democratic Party will have about 80 locations open for four days of early voting in the presidential caucuses next…
ELKO – Elko County could hire four more employees in an effort to accommodate a new ruling allowing domestic violence defendants to seek a jur…
SPRING CREEK – Spring Creek Association's board of directors reopened the shooting range after property owners spoke in favor of keeping the a…
ELKO – "We, as a city, certainly opened a can of worms" on one block along Commercial Street in downtown Elko when one property recently was s…
ELKO – Do you have a question about utility fees, billing, or some other concern?
SPRING CREEK – What does the future hold for the Spring Creek Association shooting range and campground?
ELKO – The Public Utilities Commission of Nevada has scheduled a general consumer session to hear comments from Elko County residents regardin…
SOUTH BEND, IND.—Wells mayor Layla Walz is among fifty mayors from across the country who are endorsing Democratic candidate Pete Buttigieg fo…
An strong show of support for a natural gas pipeline was presented at a consumer session hosted by the Public Utilities Commission of Nevada o…
SPRING CREEK – Could high-speed internet be in Spring Creek's future?
SPRING CREEK – Spring Creek residents and current Southwest Gas customers who are curious about the proposed $61.9 million gas pipeline are in…
ELKO — The Elko County Democratic Central Committee is inviting all interested parties to join them for upcoming events, including a protest march.
LAMOILLE CANYON – Sen. Catherine Cortez Masto reaffirmed her support for the Ruby Mountains following a tour of Lamoille Canyon on Monday.
A new state law that provides steps for people seeking access to public land that can only be reached by traveling through private land is sti…
RENO – The Nevada Department of Wildlife is urging support for federal legislation that its leader says would be a "game changer" for wildlife…
ELKO – A Democrat who ran unsuccessfully against Republican U.S. Rep. Mark Amodei in 2018 — the year of the "blue wave" in Nevada — will be ta…
Ruby Mountain HVAC Refrigeration LLC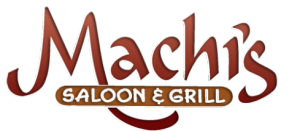 The Elko Democratic Central Committee will host their second "virtual meet and greet" on Sunday, July 21. The candidates joining the virtual t…
ELKO – It was early in March of 2018 that Priscilla Kraintz received a telephone call from the Elko County District Attorney's office.
Democratic presidential candidate Julian Castro visits Elko July 6 during the National Basque Festival.
ELKO – A group gathered Sunday afternoon outside the Elko County Courthouse to show support for the Sudanese people. Elko residents and Sudane…
ELKO – Te-Moak Tribe of Western Shoshone voters have rejected a petitioner's effort to amend the tribe's constitution on descendancy to do awa…
ELKO – The 2020 presidential campaign in Elko County will kick off in West Wendover on July 6 when Texas native Julian Castro appears at the W…
ELKO – Balloting ends at 1 p.m. Friday for the Te-Moak Tribe of Western Shoshone, whose members will be deciding whether to change the tribe's…