LAS VEGAS (AP) — Opponents of the Trump administration's plan to break up the Washington, D.C., headquarters of the country's public lands bur…
ELKO – A new restaurant in downtown Elko will not be allowed to serve beer, after the city council denied its owner a liquor license.
ELKO -- Bernie Sanders campaigned to a whistle stop crowd of 344 in the Elko High School gymnasium Sunday night, calling Trump the most danger…
U.S. Sen. Bernie Sanders spoke to the Elko Daily Free Press on Sunday, prior to his town hall appearance. The exclusive interview was held in …
ELKO — Judge Mason Simons has announced his candidacy for the newly created 3rd Department of the Fourth Judicial District Court.
WASHINGTON – Sen. Bernie Sanders will return to Nevada to host town halls, including one in Elko.
ELKO – Ruby Mountain Golf Course pro Brad Martin's contract is being renewed by the City of Elko for two years.
Former vice president Joe Biden held a town hall at the Western Folklife Center in Elko on Nov. 17, 2019, during which he explained his views …
Former vice president Joe Biden tells Elko-area voters that beating President Donald Trump in 2020 won't be a "cake walk."
ELKO — The campaign season was in full swing Sunday in rural Nevada as former vice president Joe Biden became the first Democratic candidate t…
ELKO – Former U.S. Vice President and Democratic presidential hopeful Joe Biden will hold a town hall at the Western Folklife Center at 12:30 …
ELKO — The University of Nevada, Reno, Cooperative Extension is collecting data about Nevada counties for the Nevada Economic Assessment Proje…
ELKO – What is it like for a mother to watch her son aspire to the highest office in the United States?
ELKO – Plans will be developed for creating an Elko County Health Department that supporters said would boost response times for a health cris…
ELKO – A fact finder has sided with the Elko County Firefighters' union, recommending the Fire Protection District accept pay modifications in…
About a dozen seats in the Legislature will have no incumbent in the race in the 2020 election, setting the stage for some fierce competition …
SPRING CREEK – How soon will broadband be in Spring Creek?
ELKO — After a discussion about a nationwide class action lawsuit currently in progress against opioid manufacturers, distributors and sellers…
ELKO – The husband of a top contender in the 2020 Democratic Primary will speak at the Elko County Democratic Party's Roosevelt/Kennedy Dinner…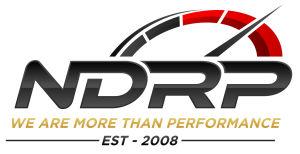 Neff's Diesel Repair & Performance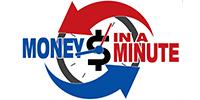 SPRING CREEK – Frontier residential customers could receive some money back on their bill in light of a court filing by the Nevada Attorney Ge…
ELKO – Elko County could hire four more employees in an effort to accommodate a new ruling allowing domestic violence defendants to seek a jur…
SPRING CREEK – Spring Creek Association's board of directors reopened the shooting range after property owners spoke in favor of keeping the a…
ELKO – "We, as a city, certainly opened a can of worms" on one block along Commercial Street in downtown Elko when one property recently was s…
ELKO – Do you have a question about utility fees, billing, or some other concern?
SPRING CREEK – What does the future hold for the Spring Creek Association shooting range and campground?
ELKO – The Public Utilities Commission of Nevada has scheduled a general consumer session to hear comments from Elko County residents regardin…