The passport resolution states that the board of commissioners "prohibit the use of vaccine passports by any county office, board or agent" an…
"Good internet access is not a luxury. It is a necessity for businesses and necessary for everyday life"
"Unfortunately, in typical post-COVID cultural fashion, these legitimate funding requests were included in massive pieces of legislation fille…
A community meeting will be scheduled to talk about how to spend the money
ELKO – County Commissioner Rex Steninger will be a panelist next week along with renowned attorney Alan Dershowitz in a New York City-based br…
The mayor said "people in Elko don't want people knocking on their doors encouraging them to get vaccinated."
The city plans to install a water tank to serve the cemetery and to open up the North Fifth Street area for further development
Could follow recent stances taken by the Elko County School District and Lander County
ELKO – Water issues are making a splash in Montello, and Elko County Commissioners hope to have a clearer picture of water rights and consider…
Ryan Henry of Sherman & Howard LLC said the district would have to go back to the drawing board if voters reject it
U.S. Rep. Mark Amodei, R-Nev, talks about rural Nevada and Elko County issues in an interview with the Elko Daily Free Press on June 18, 2021.
U.S. Rep. Mark Amodei, R-Nev, answers a question about lithium mining in Nevada and possible changes from the Biden Administration in an inter…
U.S. Rep. Mark Amodei, R-Nev, discusses the Ruby Mountain Protection Act in an interview with the Elko Daily Free Press on June 18, 2021.
"I think some people may say the last Administration was too easy, and I think there will be people saying this Administration is basically to…
ELKO – Northeastern Nevada sheriffs were recognized Sunday for their special role in government, as a crowd of a few hundred people gathered i…
Lander County Manager Bert Ramos addresses the crowd.  Watch and read more on Monday at elkodaily.com ...
ELKO – Assemblyman John Ellison, R-Elko, expects there to be at least one special session of the Nevada Legislature that worries him before he…
Several from the audience handed donations to Commissioner Rex Steninger during the meeting, including Elko County Sheriff Aitor Narvaiza, who…
The quick passage and (relatively brief) floor speeches are only the tip of the iceberg and don't explain why a tax deal in 2021 worked out wh…
Commissioners agreed Wednesday to pay the county's $10,000 share, and Elko City Council voted on May 25 to pay $140,000 of the total.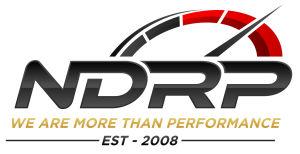 Neff's Diesel Repair & Performance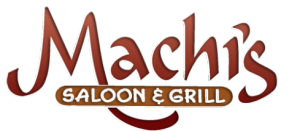 ELKO – Four rights-of-way dedications have been approved to allow the City of Elko to install a higher water tank on Elko Mountain to boost de…
WEST WENDOVER – Plans are progressing for creation of a downtown, with the city expecting to go out to bid on June 8 for the project that invo…
Councilman Clair Morris said he felt the two-step increase is "very much justified," especially since employees did not receive a COLA increas…
ELKO – REACH Air Medical Services' franchise agreement with Elko County has been extended for two years rather than the usual seven years, ope…
More than 6,100 bids were placed, with winning bids ranging from $1,200 to $125,200.
Liability, local housing market and other issues involving Ruby Vista Ranch discussed by Elko County Commissioners.
"The pandemic hit and $4.4 million in CARES money allowed us to not use local funds dealing with the pandemic. Sales taxes never fell off."