The Boys and Girls Club has seen its membership reduced from a pre-COVID-19 high of 1,500 members down to 400 because of social distancing mandates. 
ELKO – Two men with firefighting and fire management experience are in competition to become chief of the Elko County Fire Protection District…
ELKO – Elko City Council voted this week to send a letter to Elko County Commissioners urging them to approve a $1 surcharge on phone bills fo…
The Department of Motor Vehicles will continue to operate at 50 percent of capacity
ELKO – With a tie vote, the Elko County Planning Commission has stalled a proposal to rezone a site in Jackpot as an adult cannabis district f…
ELKO – Spence Property Group LLC's request for rezoning a parcel of land in Jackpot as an adult cannabis district comes before the Elko County…
ELKO — Elko County officials were among those in Nevada who signed off Monday on the results of the Nov. 3 election.
Grants ranged from a high of $25,000 for the Scoreboard Sports Lounge and Casino LLC in Spring Creek down to $5,000 for smaller businesses, in…
ELKO – The final votes have been counted, showing that Elko County made an impressive 88% turnout in the 2020 election.
ELKO – County commissioners have scheduled a meeting Monday to certify the vote count from the Nov. 3 General Election.
Gov. Steve Sisolak is urging Nevadans to stay home as much as possible over the next two weeks and wear face masks in public, or new restricti…
ELKO – Elko City Council on Tuesday will consider purchasing 1,705 square feet of land and a small house at the intersection of 12th and Silve…
ELKO — Elko County has launched a new online Transparency Center powered by ClearGov, a leading provider of online budgeting and communication…
ELKO -- Elko County has announced the extension of the CARES Act business grant program through Nov. 30, 2020, for all qualified businesses.
ELKO – Voters in Elko County stood firmly behind President Donald J. Trump in the 2020 election, with 77% of votes going to the Republican as …
ELKO — During uncertain times amidst a pandemic, the highly controversial issues of in-person schooling, distanced learning and budget worries…
ELKO – Elko County voters had changes on their mind as they headed to the polls or mailed in their ballots this year.
ELKO -- Public Defender Kriston Hill outpaced incumbent Judge Nancy Porter in the Elko District Judge Department 1 race on Tuesday, while Just…
ELKO – The race for one of three district judge benches has been one of the most heated and expensive in Elko County this election season.
ELKO – Nearly half of Elko County's 25,000-plus active voters cast their ballots early, according to documents on the county clerk's website.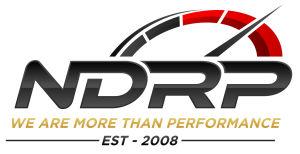 Neff's Diesel Repair & Performance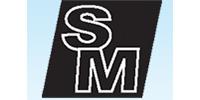 ELKO – This election year will go down as one of the most unique in American history as citizens flock to the polls or mail their ballots seve…
A recap of Friday's closed meeting between White House coronavirus task force coordinator Dr. Deborah Birx with Elko County and city officials.
ELKO – A proposed facility for the Great Basin Child Advocacy Center to house services for children who are victims of abuse could be built on…
ELKO – Elko City Council wants to help spread the word about the Elko County grant program for small businesses now that revised guidelines al…
ELKO – A selection committee to review bids for new professional services at the city's Ruby View Golf Course will be receiving the packets fr…
ELKO — Voters have until 6 p.m. Friday to cast early ballots in the 2020 election.
ELKO – A watchdog group says it has identified more than 40,000 "questionable" ballots mailed to Nevada voters, including one for a 120-year-o…