ELKO – A ban on vaping by youths under 18-years-old is on its way to becoming law in Elko County.
WASHINGTON — U.S. Secretary of Agriculture Sonny Perdue today announced the USDA Farm Service Agency (FSA) has already approved more than $545…
Washington – In today's Senate Banking, Housing, and Urban Affairs Committee hearing on the implementation of the CARES Act, U.S. Senator Cath…
WASHINGTON – U.S. Senator Jacky Rosen (D-NV) announced her co-sponsorship of the Emergency Rental Assistance and Rental Market Stabilization A…
ELKO – Elko County Manager Rob Stokes is planning to retire at the end of this year after roughly 20 years on the job, years of growth that is…
CARSON CITY (AP) — Nevada Republicans out-registered Democrats for the second month in a row, according to the secretary of state's office.
LAS VEGAS (AP) — Nevada Gov. Steve Sisolak announced Tuesday night that he would allow casinos to reopen June 4, welcoming tourists to return …
ELKO – "Amazing" and "challenging" were the words Katrinka Russell used to describe her service as Elko County Assessor as she stepped down fr…
LAS VEGAS (AP) — Nevada Gov. Steve Sisolak has set a tentative June 4 date for reopening the state's shuttered casinos, including the famous g…
ELKO – Elko County's final budget for the upcoming fiscal year continues a hiring freeze and spending cutbacks started in early April due to e…
ELKO — Elko County residents can be tested for COVID-19 next week in an effort that officials say could bring the county closer to the state's…
A federal District Court judge has denied a request for an indefinite extension of the signature-gathering period for the group attempting to …
ELKO – City departments are preparing to get back on track by the end of the month, but will they have enough office space to meet coronavirus…
ELKO – Don't be surprised to see goats grazing this spring along the Humboldt River around the city's HARP Trail. They will be on the job.
ELKO – Sales tax revenue will be the game-changer for Elko County as commissioners try to project the budget for next fiscal year.
CARSON CITY (AP) — Nevada will begin allowing restaurants, salons and other non-essential businesses to reopen starting Saturday, Gov. Steve S…
LAS VEGAS (AP) — Nevada gambling officials approved rules Thursday to limit customers, keep gamblers spaced apart from each other, and disinfe…
"We're closing down family businesses, keeping the big businesses, and funneling the whole population into a few stores ….
Some voters may be asked to provide a photocopy of their Nevada driver's license or identification card if a voter ID or Social Security numbe…
ELKO – The budget and recovery plans are part of the Elko County Commissioner's agenda Wednesday.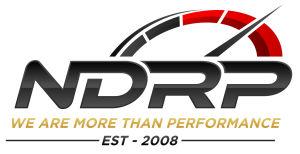 Neff's Diesel Repair & Performance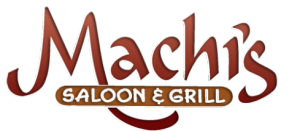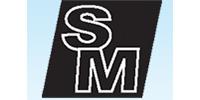 "We've got to do this safely. We're going to live with this virus for a while."
A District Court judge ruled this week that state officials approved a program to address a longstanding water rights imbalance in Eureka Coun…
LAS VEGAS (AP) — After eight weeks of closures, Nevada may allow the reopening in mid-May of many businesses that were deemed non-essential an…
"It would be a disservice to the residents and businesses in our State to pretend like Esmeralda County is the same as Nye County or that Clar…
ELKO – Ruby View Golf Course and the city's tennis courts will reopen Friday, following a directive signed this week by Gov. Steve Sisolak tha…
ELKO – In answer to pleas from motel owners for help in the wake of the coronavirus pandemic that has hurt their occupancy rates, Elko City Co…
ELKO – Elko County Commissioners declared Wednesday that the county is in compliance with the first phase of coronavirus guidelines, and Chair…