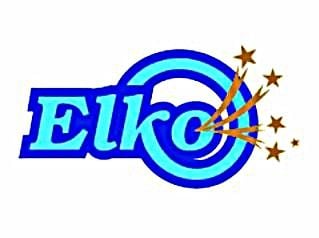 ELKO – Two or more broadband internet companies could be competing for grant funds to expand service in the city of Elko.
"Good internet access is not a luxury. It is a necessity for businesses and necessary for everyday life," Nevada Gold Mines Executive Managing Director Greg Walker told the council at the July 13 council meeting in support of Anthem Broadband's interest in the grant.
NGM has partnered with Anthem to bring high-speed internet service to Elko, Spring Creek and Lamoille and is providing $30 million in loans to Anthem for the Elko Area Digital Transformation Project.
Mark Feest, chief executive officer and general manager of CC Communications, said his company also was interested in the federal grant, telling the council that CC already is developing broadband service in the city.
He suggested Elko City Council consider using census blocks to break up the grant application into two segments.
Instead, the council instructed city staff to reach out to all providers with non-exclusive franchise agreements with Elko offering them the chance to submit proposals.
The deadline for grant applications to the National Telecommunications and Information Administration is Aug. 17, but Elko City Council will be looking at the proposals ahead of time to decide which company or companies would be the application partners. The deadline for submission is July 21.
Feest said via phone on July 15 that CC already has broadband in certain areas, so he was concerned that any grant application would show those areas are not served.
Assistant City Manager Scott Wilkinson said the idea of multiple applications was "an interesting concept" that he would check to determine if practical.
The National Telecommunication and Information Administration has $288 million available to provide grants in the $5 million to $30 million range, and the NTIA calls for a city partnership with one or more fixed broadband service providers.
There is a one-year timeline, but NTIA allows extensions.
The council's motion to accept proposals at its July 27 meeting also instructs city staff to come up with criteria for judging proposals and work with the Governor's Office of Science, Innovation and Technology on a provider survey.
Anthem presenter Jasen Herr told the council Anthem is planning "a very big deployment here" to provide fiber to "every single person from Wendover to Winnemucca," and company's newest partner is Microsoft, which will provide certain free services to Anthem customers.
"We will work very hard and diligently to give back to our communities," he said.
Rachna Vas of Microsoft told the council her focus is on expanding broadband to rural and tribal communities and as a partner with Anthem will provide free educational and worker training programs and the company's white glove service program to schools. Customers also will have a toll-free technical line available.
"We believe it's not just important that Anthem expand connectivity in Elko County, we also see the importance of digital equality programing and any additional inclusion program to enhance employability and well being of the residents of Elko County," Vas said.
Herr also told the council that Anthem has "gotten very aggressive in our timelines" and hopes to complete its local project in two years. He said grant money would help with the timeline.
Anthem Chief Executive Officer Jacob Larsen said that "federal funding will enable Anthem to reach remote subdivisions" the company might not otherwise be able to reach.
Feest told the council CC Communications has been expanding into Elko, with 300 customers now and 200 to be added shortly, as CC battles labor and material shortages and additional obstacles.
"We've spent millions of dollars" establishing CC in Elko, he said, and the company has brought fiber to locations that include Idaho and Silver streets, 12th Street, Lamoille Highway and West Main and is working its way into neighborhoods.
Feest also said he saw the timeline for providing broadband service as longer than the two years Anthem mentioned, saying it could be closer to three and a half years, although the grant would help. CC already pays prevailing wages, but the grant would give the company the opportunity to offer more pay to fill the labor shortage.
"We have already started, and the city may want to consider dividing into two separate applications based on census blocks," Feest said. "It might be in the best interest of the city to break this down."
He also said CC paid higher-than-expected costs for street sealant after fiber installation without complaint so the company "would not destroy your streets."
Joseph Freddoso, a consultant with the Governor's Office of Science, Innovation and Technology, said even if Elko does not win a grant at this time, the grant applications will not go to waste but could be used later.
His office will help the city with the grant application process and application review, but the grant money is not coming through the state as grants often do.
"We're here to support the city," Freddoso said.
NGM's Walker said that NGM hired a consultant for an extensive review of Anthem and its financial position before starting to work on a plan for providing broadband to the area. He said NGM insisted there be no connection fees and that Anthem will not just "take the easy money" by going down the middle of Elko but will also go to Spring Creek and Lamoille.
He also said he thought the project could be done in two years, and NGM would be a co-project manager, only paying portions of the $30 million loan as work progressed.
Feest took exception to what Walker said at the council meeting about CC. Walker said Feest had said "no, no, no" to questions about providing service, but Feest said he was only talking about the time it would take to complete the project.
"I did not say no to partnering, just that we can't do that timeline," he said.
Anthem's Larsen said a couple of employees from Elko told him about the serious internet needs in Elko, and he questioned why CC Communications did not come to Elko years ago.
Also in public comment, Misty Atkins pointed out that CC Communications has already started work in Elko and spent money in Elko. She also raised the issue of whether people in Elko would want Microsoft involved, apparently because of founder Bill Gates' promotion of COVID-19 vaccines.
Anthem's CEO said Microsoft's offer is for broadband help, and "we're not talking vaccines." He said Atkins seemed "pretty hostile."
Idaho-based Anthem was called SafeLink Internet before the name change, and the company has been in business since 1997, serving customers in Idaho, Oregon and Montana.
CC Communications is based in Fallon and serves areas from Fallon to Reno and Las Vegas, Feest said. The company started as a telegraph provider in Churchill County in 1889.