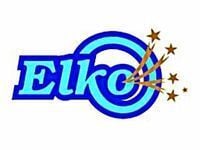 ELKO – Elko City Council is balking at state restrictions attached to funding from the federal Coronavirus Aid, Relief and Economic Security Act, saying they don't know what additional directives might be coming from Gov. Steve Sisolak.
The CARES Act could provide up to $3.7 million in relief funds to the City and local businesses.
Council members, Assistant City Manager Scott Wilkinson and City Attorney Dave Stanton deliberated the pros and cons of signing an agreement at a special meeting Thursday morning. It was chaired by Mayor Pro Tempore Robert Schmidtlein, as Mayor Reece Keener was absent.
"We are damned if we do and damned if we don't," said Schmidtlein about making a decision whether to accept the document as it stands.
Stanton told the Council that a number of articles in the draft were unclear and could leave the City in a precarious position if they vote to accept the CARES Act funds as written.
"First of all I think it is an excellent program and an important program," he said. "As with any grant, there are conditions attached. Before accepting it the recipient has to make sure the terms and conditions are achievable. I can't advise the City to enter into the eligibility certification the way it is written right now."
"A couple of the provisions that are in the eligibility certification probably warrant a little bit of discussion," said Wilkinson. "The biggest provision that I think a lot of people have concerns with is adherence to existing or future directives. I believe the City does a pretty god job adhering to [the] Governor's directives to date. I think the police department has some concerns with that."
Stanton listed a number of articles he considered problematic, including Paragraph 8.
"It says, 'Funding provided as a direct payment from the State of Nevada pursuant to this certification is contingent on the City of Elko's adherence to the governor's emergency directives and guidance from the local empowerment advisory panel including, but not limited to the state's face covering mandate, restrictions on social and public gatherings, social distancing mandates and restrictions on the occupancy of businesses and restaurants, as well as any subsequent emergency directives or executive orders related to the Covid-19 health crisis capacity. The City of Elko hereby acknowledges the requirements of this section and certifies ongoing compliance with this section as a requirement for allocation of funding set forth in this certification.'"
"This, in my opinion, leaves the door open for state requirements at its authority because we don't know what these future directives are going to say," Stanton said. "That's a problem."
"I also think this language could be interpreted to mean that the city has to allocate police resources to ensuring there are no violations of the governor's directives. It could be an unachievable requirement, particularly when you don't know what all of the directives are going to be."
"The Chief has prepared a brief statement," said Elko Police Lt. Jason Pepper. "I apologize he could not be here this morning."
"'I would direct your attention to Item 8 making all funding contingent upon the City of Elko's adherence to the governor's emergency directives,'" Pepper read from Elko Police Chief Ty Trouten's statement. 'This would lock us into enforcement without recourse no matter how outrageous other directives may be. There lacks guidance as to what adherence may mean. If one person does not wear a mask, does that disqualify us? If business licenses are called into jeopardy, is there a time frame by which they must be completed or will the City not be eligible or in violation of these terms?
"No matter the validity of the directives from the governor, they must compete with all other established laws within the State of Nevada and the City of Elko for the limited time available by my officers. While we have done our utmost to set the example and have responded to complaints arising out of the multitude of directives issued by the governor, complete and total adherence is unachievable. This is true with all laws we enforce.'"
The State of Nevada requires acceptance and a plan from the City by Aug. 1 if the terms are accepted.
"The risk that the City runs if we were to have to refund this funding is pretty minimal in the scheme of things," Wilkinson said.
Council members talked about reaching out to Sisolak to see if the directive can be revised.
Stanton said he could draft a revision within 48 hours.
"It seems that they have crossed a line in asking us to agree to things that are not explicitly detailed out," said Councilwoman Mandy Simons. "If Dave and Scott want to work with the governor's office on that I think that would be appropriate."
"What happens if the governor's office says, 'No,''" Stanton asked. "Does Council want to move forward with this certification?"
Councilman Chip Stone said he could not support the article as it stands.
"Do we want to sell our soul?" Stone asked.
"Direct staff and the city attorney to make the revisions and allow the city attorney to make those revisions with the governor's office and act as an authority to develop a revised certification and other contract documents with the governor's office and present them for signature and subsequent ratification by the City Council," Schmidtlein motioned. "On the second half, if they do not accept that we will accept the CARES Act funding from the State of Nevada as written."
"I can't put our law enforcement in that position" of potentially enforcing unknown future directives, Stone said. "I wish there was another alternative."
Council voted for the motion with Stone against.
Concerned about COVID-19?
Sign up now to get the most recent coronavirus headlines and other important local and national news sent to your email inbox daily.