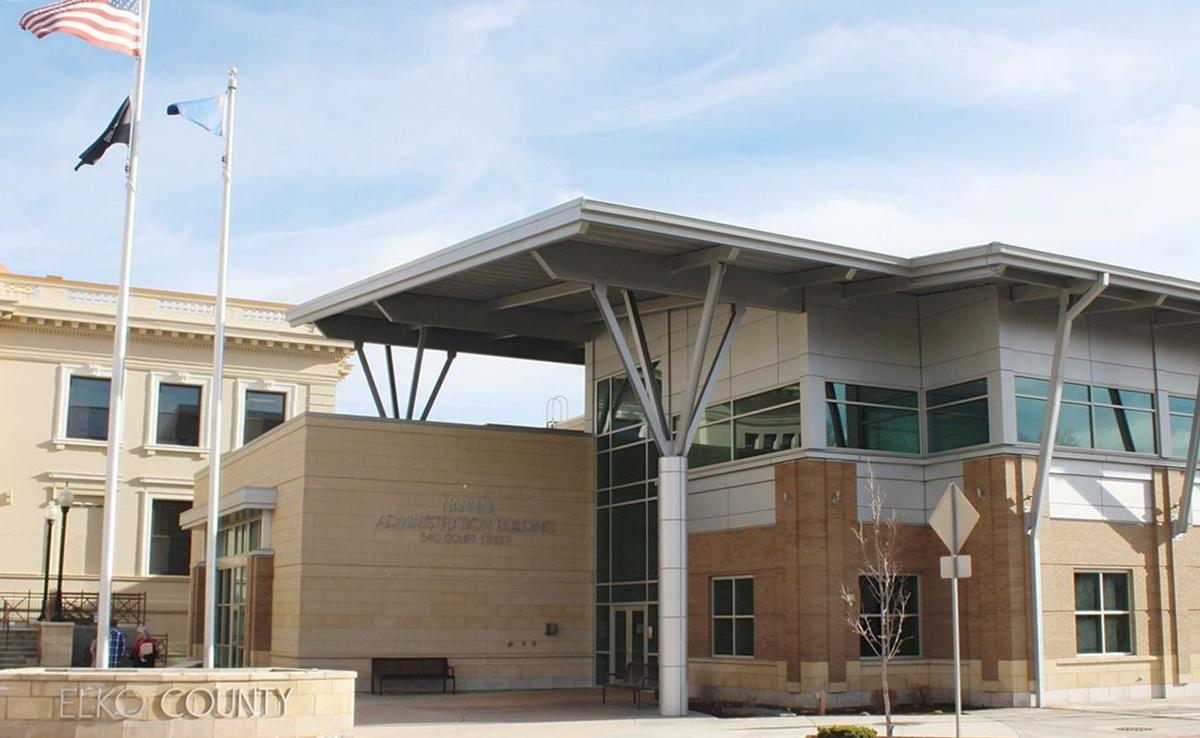 ELKO – Revenue for all of Elko County's operating funds in the upcoming fiscal year is estimated at nearly $42.36 million, up from $39.52 million in the current fiscal year ending June 30. The county's assessed valuation and population also are up as the county saw little impact from the COVID-19 pandemic.
Expenses are $46.08 million for all operating funds, but there is a beginning fund balance of nearly $9.13 million to start the 2021-2022 fiscal year, according to the county's tentative budget that will be finalized later this month. Expenses for the current fiscal year total $41.94 million.
"The pandemic hit and $4.4 million in CARES money allowed us to not use local funds dealing with the pandemic. Sales taxes never fell off," said Cash Minor, assistant county manager and chief financial officer.
He said the county pulled back spending because county officials expected sales taxes would take a hit.
"We really came out of it in good condition. I think we were fortunate," he told the Free Press on May 6.
Elko County Commissioners agreed to provide grants to nonprofits and businesses to "move the benefits around. I think it helped a little bit," Minor said.
CARES money also went for the wages of employees who worked directly on COVID-19 mitigation, he said.
The tentative budget for the new fiscal year does not include the estimated $10.2 million Elko County is receiving under the American Rescue Plan Act of 2021. Minor said the county will wait for the money to arrive and to learn what the money can cover.
"We need to see what kind of strings are on it," he said.
The budget packet presented to Elko County Commissioners on May 5 included the assessed valuation totals and population estimates from the Nevada Department of Taxation.
The assessed valuations that include net proceeds of mines show Elko County's valuation is up 9.59%. The valuation is nearly $2.53 billion, compared with a little less than $2.31 billion for the current fiscal year.
Valuations for the cities in the county were lower, however.
The valuation for the City of Elko is nearly $599.43 million, down 0.37% from $620.01 million in the current fiscal year. Carlin's valuation is down 3.32% to nearly $40 million, compared with $40.12 million in 2020-2021. Wells has a valuation of $30.49 million, down 7.92% from nearly $33.12 million, while West Wendover's assessed valuation is $143.6 million, down 2.53% from $147.33 million.
The Nevada Department of Taxation's new population figures for 2021-2022 that show Elko County has 55,435 residents, up 319 from the current fiscal year, and the City of Elko has a population of 21,492, up 293 from 21,492. Carlin's population is 2,674, up 11, and Wells has a population of 1,296, down 70. West Wendover's population is at 4,535, up 66 people from the current fiscal year.
The budget for all operating funds — including the general fund, the indigent, agricultural extension, library and juvenile funds — has an ending fund balance of a little more than $5.4 million, which is a fund balance of 13.12%, $1.46 million under the state's recommended maximum of 16.67%.
"We try to keep it above 10%, if possible," Minor said.
The revenue for the 2021-2022 fiscal year for all operating funds includes $17.5 million in consolidated taxes, which are mostly sales taxes, compared with $14.7 million for the current fiscal year. Liquor, cigarette and real property transfer taxes also are included.
For the general fund, the budget for the fiscal year beginning July 1 puts revenues at $36.86 million and expenses at $39.43 million, and the beginning fund balance is $7.35 million. The estimated figures for the current fiscal year put revenues at $34.59 million and expenses at $36.08 million.
The budget for capital projects funded by net proceeds taxes includes $733,702 estimated costs for remodeling a former bank building for municipal court and $1.2 million for the county's potential acquisition of the Wright Motors building.
Minor said negotiations for the Wright property will be a slow process, and Elko County Commissioners have yet to approve the purchase, but he budgeted $1.2 million in case, using a broad estimate.
The county budget also includes the roads fund financed through a motor vehicle tax, and Comptroller Susan Poproki told commissioners at their May 5 meeting that the road fund was impacted by the pandemic. People drove less during COVID-19 restrictions.
The 2021-2022 road fund revenues total nearly $2.54 million, down from the revenue for the current fiscal year of $2.82 million. There is a $1.15 million transfer in from the separate road construction fund. Expenditures are expected to be $2.93 million, with a beginning fund balance of $438,122 and an ending fund balance of $39,318.