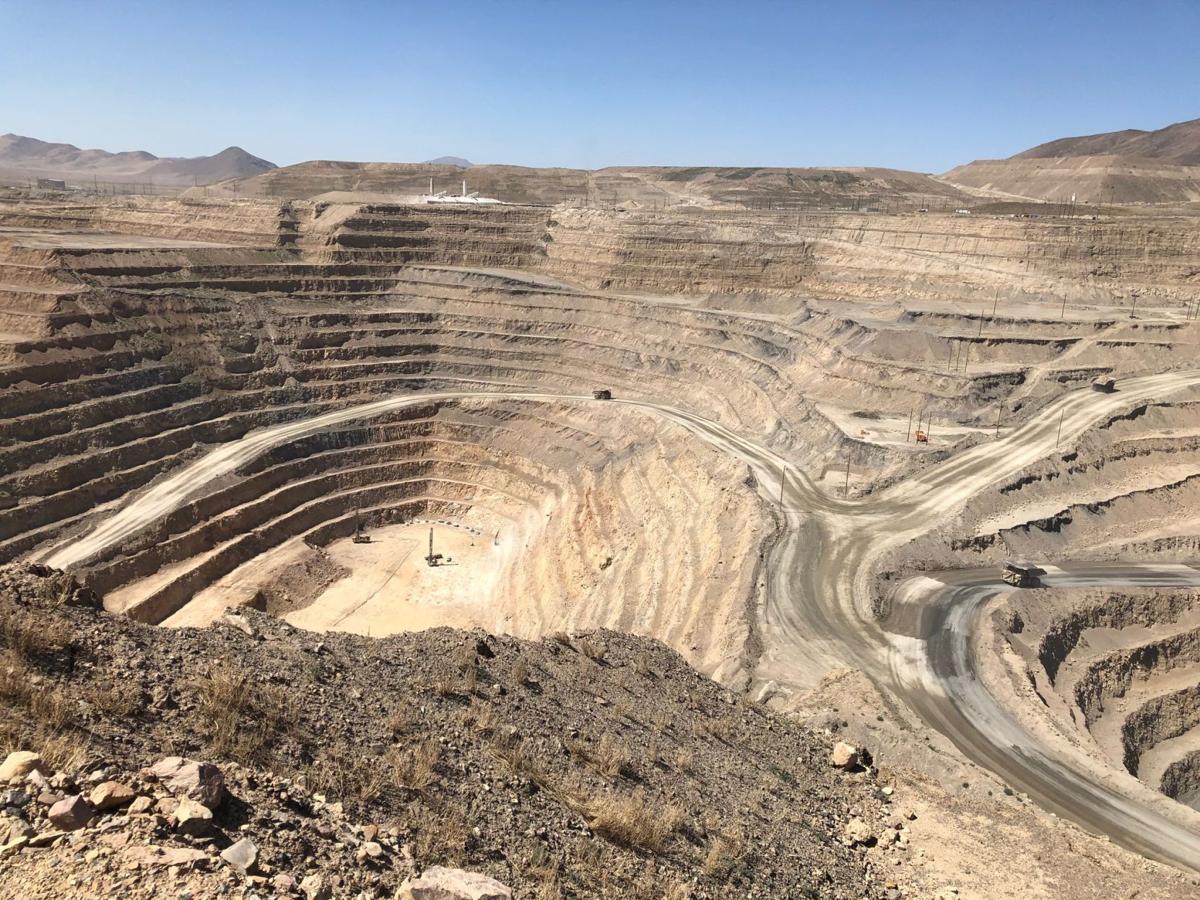 ELKO – A meeting open to all 17 Nevada counties to talk about the potential impacts of the Nevada Legislature's latest moves to raise mining taxes has been tentatively slated for Sept. 17, in Elko, Elko County Commissioner Cliff Eklund announced on Wednesday.
"We're working on a format that will be amicable to all of them," he said.
Eklund told fellow county commissioners that of those he contacted so far, White Pine, Eureka, Lander and Humboldt counties have affirmed their interest, but Pershing, Esmeralda and Nye counties hadn't yet responded. The initial counties he approached are those where mining is a major industry.
Eklund said he would send emails to all Nevada counties, as well, and the plan is to hold the meeting on Zoom for county officials who are unable to travel to Elko.
He said mining counties could be educating non-mining communities on the impacts they face because "most of your vendors and a lot of contractors are headquartered in Reno and Las Vegas," and they could have layoffs, too, as a result of higher mining taxes.
Marginal mining operations could be forced to shut down, Eklund said.
After hearing from Eklund, commissioners outlined their concerns about the legislative efforts to raise mining taxes that would affect Elko County, which is at the heart of gold mining in Nevada.
"We also have to ponder what the Nevada Mining Association and Nevada Gold Mines are doing. They've been kind of wishy washy," said Commissioner Jon Karr, who said he has heard there could be efforts to hold another special legislative session in October that would include votes on the mining-tax proposals.
Nevada Gold Mines, the joint venture of Barrick Gold Corp. and Newmont Corp. covering their formerly-separate Nevada properties, is headquartered in Elko. Barrick is the operator.
Commissioner Rex Steninger said the biggest challenge could be showing that the two votes on the resolutions should be held only in regular legislative session, not a special session, and Commissioner Delmo Andreozzi agreed.
"It's extremely troubling to me," Andreozzi said.
Eklund said the counties do not feel it was legal for Gov. Steve Sisolak to call a special session for COVID-19 reasons and then have the proposals to raise mining taxes included. Votes in two regular sessions would allow for an election in between, so different legislators could be voting the second time.
The Nevada Legislature, on Aug. 2, approved three resolutions calling for hiking mining taxes. Two of them called for a 7.75% tax on the gross proceeds of mining, in place of the provision in the Nevada Constitution that allows for up to a 5% tax on net proceeds of mining.
The third resolution allows the tax to be on net proceeds but changes the cap from 5% to 12%.
An increase in mining taxes would affect miners of all minerals, claim holders and oil and gas producers in Nevada. Net proceeds allow for mines to deduct for exploration and development expenses, but gross proceeds wouldn't take those costs into account.
Counties where mines operate currently receive the tax revenues but two of the resolutions, SJR 1 and AJR 1, would deprive the counties of the revenue or to a portion of the revenue.
"That won't work for us," said Assistant Elko County Manager and Chief Financial Officer Cash Minor.
AJR 1 calls for 25% of the mining taxes to go for educational purposes, health care and economic assistance for residents, and the remaining 75% would not be restricted by the constitution. SJR proposes sending 50% of revenue from mining taxes to Nevada residents, and the remaining 50% would not be restricted by the constitution.
AJR 2 proposes the tax on net proceeds up to 12% and creating a floor based on local property tax rates. Counties would continue to receive the revenue as apportioned now.
Assemblyman John Ellison, R-Elko, told the Elko Daily Free Press earlier this month that the resolutions should not have been heard in special session, and he pointed out that mines have stepped up to the plate and are prepaying taxes to help the state in its budget crunch.
Eklund said suggested topics for the meeting of counties also include whether to join any lawsuit against the mining tax changes and possible support of candidates who are against raising the mining taxes.
Lee Hoffman, chairman of the Elko County Republican Party and retired from the mining industry, said the Nevada Legislature's actions in the special session "were an assault on our state constitution" and should be challenged.
He also told commissioners that the mining industry has been down the tax-hike road in the past, and counties should work with Nevada Gold Mines and the mining association.
Steninger said he had talked with Elko County District Attorney Tyler Ingram, and the DA cautioned against spending county money on a lawsuit, but Chairman Demar Dahl said he was "not sure we shouldn't lead the charge since it affects us the most."
Passage of one of the three resolutions would require a two-thirds vote in the Legislature in two sessions and voter approval in a subsequent referendum. If the votes are in regular sessions and voters approve amending the constitution, the amendment could go into effect in 2023 at the earliest.
Talking about the planned meeting of counties, Eklund said they want the first meeting on the mining taxes to include one or two county commissioners, a financial representative and a legal representative rather than counties facing quorums and having to agenda the Sept. 17 meeting.
Elko County Commissioners, however, decided at Wednesday's meeting to make the meeting of counties an official county meeting, so they can all attend.
Eklund, who volunteered at the county meeting earlier this month to put together a meeting of counties, said in an email Thursday that the event is slated for 1 p.m. on Sept. 17 at the Elko County Board of Commissioners chambers.
Get Government & Politics updates in your inbox!
Stay up-to-date on the latest in local and national government and political topics with our newsletter.