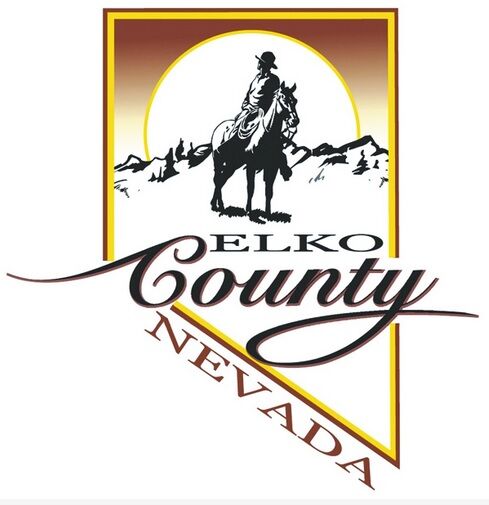 ELKO – Now may be the time to resurrect the COVID-19 hotline, Elko County Manager Amanda Osborne said Wednesday as county commissioners talked about the need for answers about what to do if a person has COVID-19.
"We will be having that conversation tomorrow," said Osborne, who has been working with health officials since the early days of the pandemic when Elko County had a hotline.
The idea comes on the heels of rising COVID-19 cases, hospitalizations, and deaths in the county. Deaths in September now total five, bringing the total to 74, and there were 420 active cases this week. Hospitalizations were at 20. The high last December was 560 cases and 25 hospitalizations.
Chairman Jon Karr said there is a "black hole" for what ill people should do, and he hopes to see options outlined for COVID-19 patients, such as what to do when their fever hits 103 and when to go to the hospital. "It doesn't seem to be clear now."
Osborne said the monoclonal antibodies treatment is approved when a patient is in the early stages of the coronavirus with mild or moderate symptoms but there is the issue of whether there is enough staff to administer the infusion, and "we're working on that right now."
The FDA also has approved the drug Remdesivir for COVID-19.
Commissioners also talked about pharmacists refusing to sell patients ivermectin for treating COVID-19.
Commissioner Rex Steninger said he had a request from a Battle Mountain resident to check into pharmacies in Elko not filling ivermectin prescriptions. That person also told Steninger that Northeastern Nevada Regional Hospital wouldn't provide ivermectin.
Ivermectin is an antiparasitic drug that the Federal Drug Administration hasn't authorized for COVID-19 treatment or prevention, and the Centers for Disease Control warns against its use to inhibit the coronavirus.
Steninger said he checked with pharmacies and received different answers, such as citing the CDC advisory or insurance refusing to pay, and he said "what is concerning to me is the doctor-patient relationship is sacred in our world. I want to publicly encourage pharmacies to fill prescriptions."
He said there should be trust between patients and pharmacies, and he believes withholding prescriptions is part of the "politicalization of this pandemic."
Steninger said he did not know if ivermectin is good or bad, but there are people who believe it is good. He also mentioned prescription issues for hydroxaclorine, which is another controversial COVID-19 treatment.
Commissioner Delmo Andreozzi said diagnoses are not included in prescriptions, so he wondered how pharmacists know if a patient has head lice or COVID-19.
Karr said that while he is not necessarily agreeing with the pharmacists, they have "long-term degrees" so they know about drugs and can discourage use.
Lynne Hoffman said in public comment that there have been studies that showing that ivermectin is effective but "it doesn't fit the narrative" for drug companies that are coming out with their own anti-viral medicines.
Karr also said he understands that patients hospitalized with COVID-19 have physicians on staff caring for them who can choose not to use ivermectin. Andreozzi said he believes the hospital staff is doing their best to handle all the COVID-19 patients while also having to treat people for other conditions.
Northeastern Nevada Regional Hospital's chief executive officer, Steve Simpson, recently said in a letter to the community that the "Delta variant has torn through our community, our hospital and our state's healthcare system with a vengeance. The patients currently being admitted to our hospital with COVID-19 are both the youngest and the sickest we've seen throughout the pandemic."
That letter also urges people to get vaccinated to help reduce the spread of COVID-19. The latest figures show that 32.4% of the county's population age 12 and up have been vaccinated.
Commissioners took no official action Wednesday morning regarding COVID-19 issues before heading to Midas and Tuscarora.