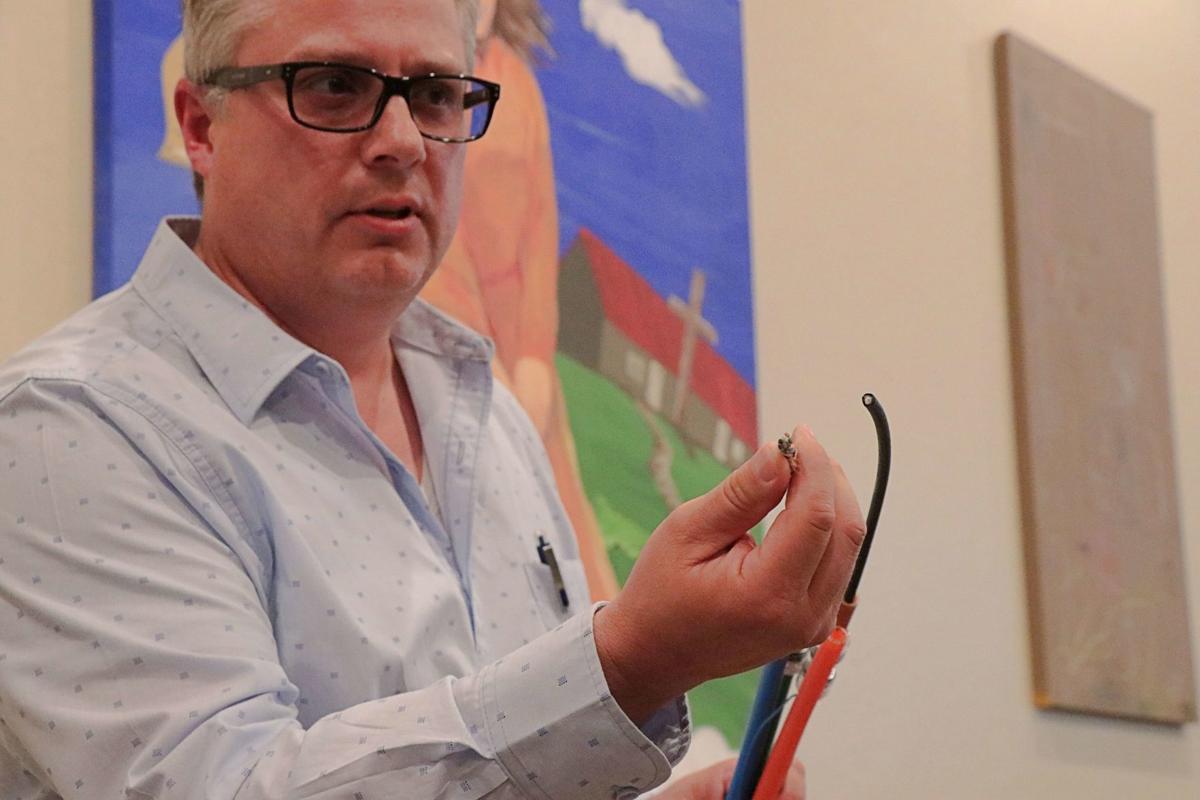 SPRING CREEK – Could high-speed internet be in Spring Creek's future?
SafeLink and CC Communications were selected to be the first and second options to provide internet to the Spring Creek Association, each proposing fiber optic services to the area.
"We will work with SafeLink first to see what they need to make this deployment successful and see how it works for the Spring Creek community," said Jessie Bahr, association president and general manager. "We'll see if their final proposal matches the community's needs. If not, we'll proceed to CC Communications."
The two broadband providers, along with Commnet Wireless, showed interest in bringing broadband services to Spring Creek, responding to a request for information by the Governor's Office of Innovation, Science and Technology.
The need for reliable broadband prompted the search for internet providers to "try to get as much information as we can," Bahr said.
She estimated it would take a few weeks to review memos of understanding and work through the process before the findings are brought back to the board of directors.
SafeLink Internet, based out of Idaho, estimated the primary installation of the fiber optic line could be completed in 24 working months.
"With the research we've done, you guys need internet now. You need good, quality high-speed internet now," said SafeLink CEO Jacob Hansen. "Not two [to] seven years from now."
The cost of the project would be $14 million, and the company's plans show that it would cost $3,000 per household, with an upfront commitment of $1,000 per home. The payment plan would make sense for the community, said Paul Drees, sales director.
"It's quite a big investment we're willing to make into the community," Drees said. "How it's paid, when it's paid and where it's paid is what we're still working on. We're working with the HOA to make sure it makes sense for the community [and] is not a burden on the community."
Mark Feest, CEO of CC Communications based out of Fallon, stated that fiber optic was the best route for Spring Creek customers to solve their slow internet speeds.
"We've been serving rural underserved and unserved residents that had telegraph, telephone, DSL, subscription television, or fiber; we'll put our record up against anybody," Feest said.
The company serves western Nevada, including Churchill County, Reno and Carson City.
Feest added that if they could lay the fiber optic cable when Southwest Gas Corp's trench opens, they would not ask for any subsidy from the residents.
"We would not be asking to pay rent if we were on your property," Feest said. "Nothing attributed per house or asking for money going into additional homeowner's fees. But we have to reduce that cost of getting that backbone in … We've done this before in Nevada and we have a good handle on our cost.
"We are a unique entity. We're not profit-driven, but we have to be responsible for what we do," Feest continued. "We believe Spring Creek will continue to grow and that will positively affect our ability to generate revenue."
Commnet Wireless expressed interest in becoming a provider in the area, said Chris Arnold, director of strategic planning.
"Our purpose and our mission is to help reach the communities that others have left behind," Arnold said, explaining that the 18-year-old company had experience in delivering service to rural areas.
"We know what it's like to work in some difficult environments," he said.
Choice Broadband, a subsidiary of Commnet Wireless, already has 50 subscribers in Spring Creek, said Curtis Hansen, director of network planning.
The company's intent is to become a provider in the area and it is ready to launch, Arnold explained.
"This is something that we're planning on doing on our own, because we believe in the economics," he said.
The need for reliable broadband has been a growing concern for Elko and Spring Creek citizens for the past few years as dependency on technology increases. Elko Mayor Reece Keener, who is a member of the Broadband Action Committee, attended the board of directors meeting on Aug. 28 and said he was pleased to see "a growing interest" in the Elko and Spring Creek markets.
"I think the providers are looking at us as a combo deal when they enter the market, and not just dip their toe," Keener said. "I think they're looking at this as one market."