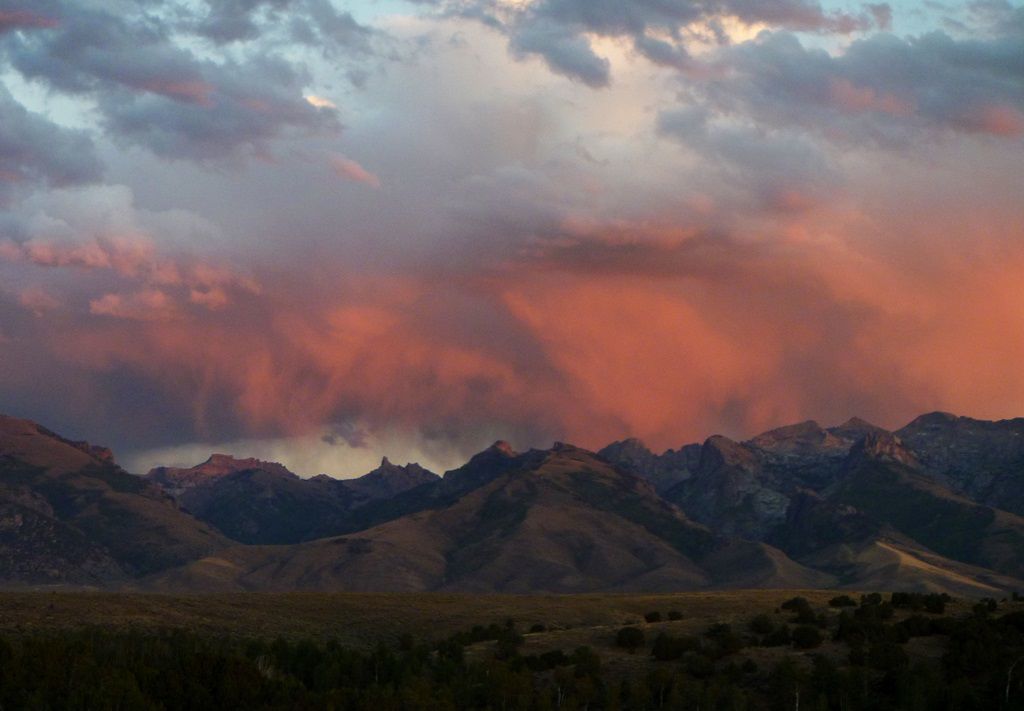 SPARKS – The objection period following the U.S. Forest Service's rejection of an oil and gas leasing proposal in the Ruby Mountains has ended, and neither the petitioner nor anyone else is complaining.
Forest Supervisor Bill Dunkelberger selected the "No Leasing" alternative, which makes National Forest System lands within the analysis area unavailable for oil and gas leasing. The final decision was affirmed May 7.
"After the end of the 45-day objection period, no objections to the 'No Leasing' decision were received," said Dunkelberger. "I want to thank everyone who provided feedback and comments during the National Environmental Policy Act process. Based on extensive analyses and public input, I feel that my decision best serves the public."
The Forest Service stated that Dunkelberger's decision was the result of detailed analysis and extensive involvement of citizens and communities. The analysis revealed unfavorable geologic conditions in the area, meaning that there is little to no potential of oil and gas resources in the area. Additionally, camping, hunting, fishing, and motorized recreation are popular activities in the proposed lease area and represent part of a $12.5 billion recreation industry in Nevada — an industry that supports 87,000 jobs statewide.
The forest lands analyzed are approximately 52,533 acres between Lamoille Creek and Sherman Creek in the Ruby Mountains in Elko County.
You have free articles remaining.
The Ruby Mountains Oil and Gas Leasing Analysis began in 2017 when the USDA Forest Service was informed by the Bureau of Land Management that interest had been received regarding oil and gas leasing in the Ruby Mountains area.
The request drew the attention of the Sierra Club and other conservation groups, including a coalition of sportsmen groups.
The Sierra Club praised the Forest Service for its decision but said the BLM is set to include parcels directly adjacent to the Ruby Mountains in its July lease sale.
"Today's final decision not to subject the precious Ruby Mountains to oil and gas destruction makes something very clear: public opinion matters and dirty fuels on our public lands put way too much at risk," the group stated. "Thanks to the public outcry from Elko County locals, Native American Nations and conservation groups, the Forest Service recognized the economic, ecological, and recreational benefits of rejecting leases in the Ruby Mountains.
"The Bureau of Land Management should take note of this process, and withdraw any parcels and all lands immediately adjacent to and surrounding the Ruby Mountains from their upcoming oil and gas lease sale."
Houston-based Noble Energy drilled in the foothills near the Ruby Mountains during the fracking boom of 2014-15, but wells were plugged in 2017 as leases on the public land expired.