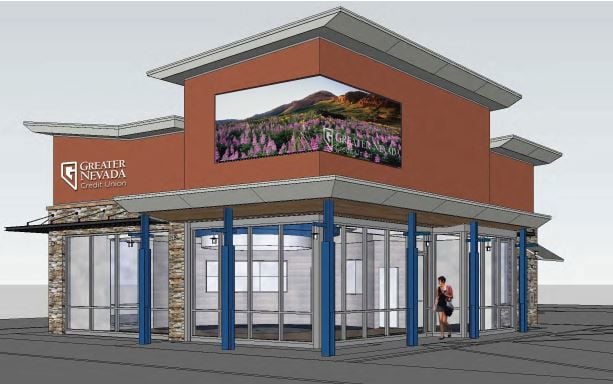 ELKO – Greater Nevada Credit Union is hosting a groundbreaking ceremony for its new Elko branch at 1 p.m. Feb. 11 at the corner of Idaho and 12th Streets. The business has a small, local branch inside Walmart and also operates Greater Nevada Mortgage on Railroad Street.
"We currently serve over 1,600 members in our Elko in-store branch and are looking forward to expanding to serve more Elko consumers and businesses," said Tom Wambaugh, vice president of member services. "As part of the new branch, we'll be able to offer additional conveniences and technology we haven't been able to offer in our in-store branch."
Construction is set to begin after the groundbreaking ceremony. Workmen are currently excavating and prepping for the building phase.
The business will include a drive-up lane, video lending inside the branch, and interactive teller machines, Wambaugh said.
"The ITMs are a pretty cool technology and I think it will be a big deal in Elko where so many people have varying work shifts and could benefit from extended hours," Wambaugh said. "Essentially, these are traditional ATMs with live video chat capability. This allows us to conduct standard teller transactions like cashing checks and making deposits with live Greater Nevada staff based out of our operations center in Reno.
"We currently operate this service from 7 a.m. to 7 p.m. Monday through Friday and 9 a.m. to 5 p.m. on Saturdays. We piloted the ITMs when we opened our new headquarters branch a couple of years ago and have since expanded the network of machines."
The new branch is set to open this year, according to Wambaugh. The bank will host a grand opening ceremony when complete.
Get local news delivered to your inbox!
Subscribe to our Daily Headlines newsletter.