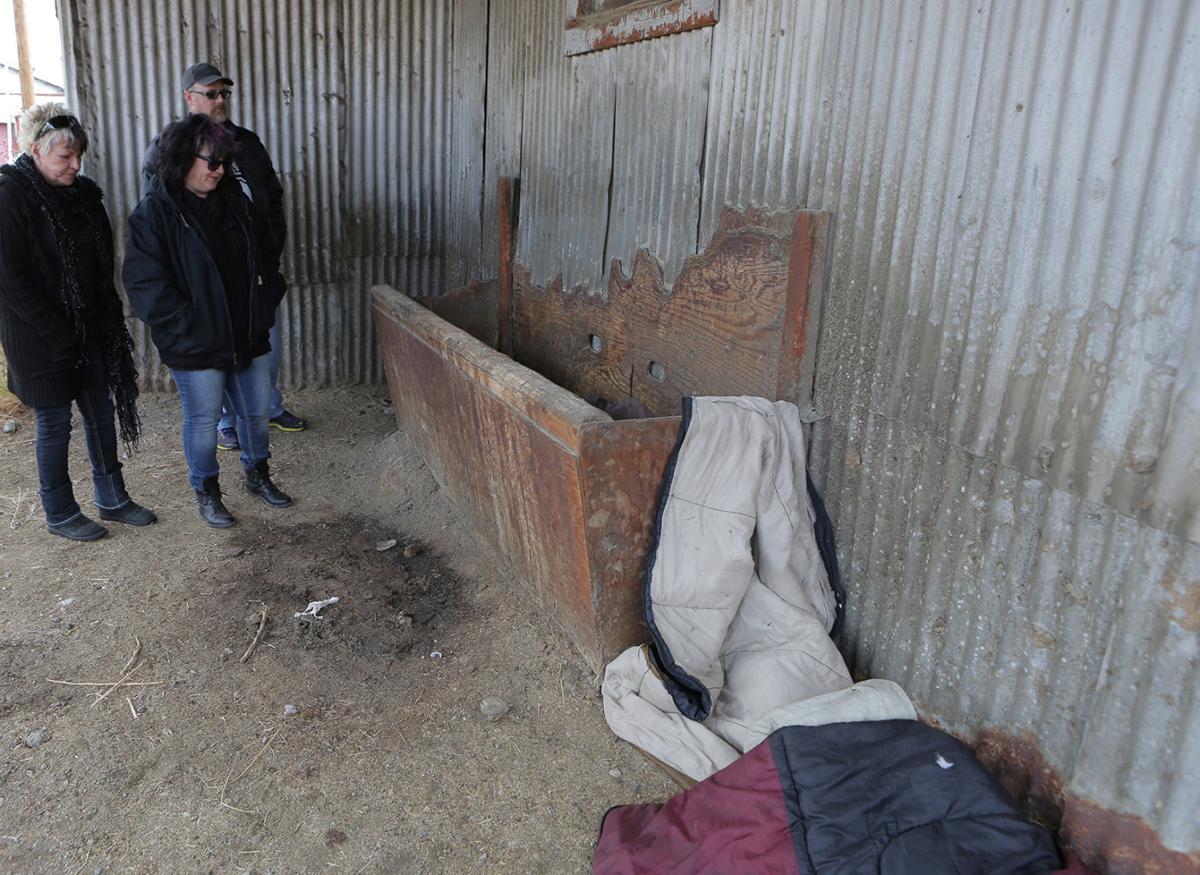 ELKO – A homeless man was found dead in a small wooden trough Sunday. He was 59 years old.
The man was a friend to the Underdog Street Ministries, who requested that he be left nameless until the next of kin had been notified.
The week prior, when the man didn't show up for Underdog's Friday dinner service or Sunday lunch — meals he almost never missed — organizers began to worry.
For three days, Kimberly Reece, who co-founded Underdog with her husband, Gary, as well as board member Ildy Timmons searched for the man, who had been seen last on Nov. 1.
Eventually, they reached a contact who knew where the man liked to sleep, near a boarded up building between Idaho Street and the warehouse district off Main Street.
Doubting a person would be inside, Timmons said she at first overlooked the trough, which is underneath an awning on the east side of the structure where the man was known to stay, and the search continued.
Amber Cooper McCoy, another friend of the man's, was also informed he might be in the area. McCoy found the man and contacted Timmons, according to Gary Reece.
Later, Timmons looked again and found him lying in the trough lifelessly.
"It was heartbreaking," she said. "That's where this poor guy had been sleeping."
Gary and Kimberly Reece said they'd known the man for about three years. He was respectful, they said, and he loved to tell jokes. His company would be missed, they added.
"He was part of our (Underdog) family," Kimberly Reece said.
Coroner Bill Webb said the deceased's body showed no signs of foul play. He said the man's death could have been due to exposure as well as medical problems.
The homeless man had broken his ankle when he stepped in a hole a few months ago, Kimberly Reece said, and he suffered an infection.
Underdog offered him new socks, though members said he never asked for anything.
"In a past life he was a painter by trade," Kimberly Reece said. "Here, he just picked up whatever work he could. You would always see him at Job Connect. In that regard, he was old school. He wanted to earn his own keep."
She described him as a "rough sleeper," someone who didn't camp in a tent.
"He's been through some hellacious winters here," she said.
He was also an alcoholic.
The man's alcohol abuse shaped the way many people viewed him, according to Gary Reece, which limited him from getting some services.
"It's very, very disconcerting," he said. "… Alcoholism is not a laughing matter," he added. "It's not a criminal matter. It's a serious matter."
Underdog urged the community to avoid conflating homelessness and severe criminal behavior.
For the past few years, homelessness has become a recurring topic in City Hall.
The Elko City Council voted to set aside land west of town where the homeless could legally camp. Last year, in conjunction with service providers the city enacted an emergency plan to get homeless people indoors when the temperature dipped below zero.
Underdog is critical of both measures, seeing them as efforts to sweep the situation under the rug.
City leaders have maintained that the local government's role in welfare services is limited, however.
Helping the homeless, Gary Reece said, requires an understanding of the driving factors, mainly mental illness and addiction. It's no easy task. He acknowledged those issues are enormous and complex, while arguing that they're problems that will never be solved without compassion.
"They are a part of our community," he said. "And all we want is a little compassion and a little understanding."
Underdog focuses on helping the homeless by developing caring relationships with people in need. It is working toward becoming a 501©3 nonprofit.