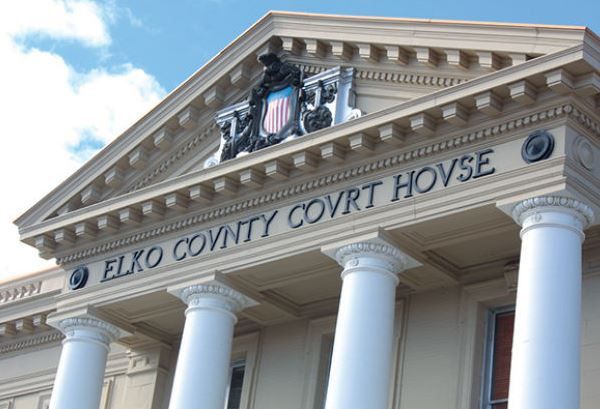 ELKO – Jury trials have been suspended for a month as new district court procedures were enacted Tuesday in response to public safety concerns surrounding coronavirus.
In a joint statement, district judges Al Kacin and Nancy Porter announced that the new procedures are designed to reduce exposure of the public and county employees to the virus.
Essential cases and hearings will be conducted in-person, which includes criminal proceedings such as arraignments, sentencings, bail motions, and probation revocation hearings.
Civil cases, juvenile delinquency matters, abuse and neglect preliminary protective hearings, and probate petitions are also included.
For guardianship matters, only compliance-related hearings will continue; however, protected persons may appear in court through alternative means, such as a phone call or videoconferencing.
Criminal and civil trials have been suspended for the next 30 days and will be rescheduled as the court calendar allows.
Prospective jurors who have been summoned are asked not to appear.
Currently, there are no jury trials taking place in Department 1 or Department 2.
District judges will determine if non-essential cases will be heard by phone or videoconferencing, or if they will be rescheduled.
The administrative order is in effect until April 13. It will be reviewed in 30 days and shall continue until modified or rescinded by a subsequent order.
"We appreciate the patience and understanding of those people who need to have their legal issues resolved as we all try to weather this pandemic," said Kacin and Porter.
The Nevada Supreme Court asked district courts statewide to file similar orders, "ensuring the quality and continuity of court services, supervising the court calendar, reassigning cases as a convenience or necessity requires, assuring the court's duties are timely and orderly performed and otherwise facilitating the business of the district court."
Justice and municipal courts throughout Elko County could issue a similar order by the end of the week, according to Justice Court Administrator Randall Soderquist.
The courts are already working with attorneys and litigants to conduct hearings by telephone, he said.
Concerned about COVID-19?
Sign up now to get the most recent coronavirus headlines and other important local and national news sent to your email inbox daily.