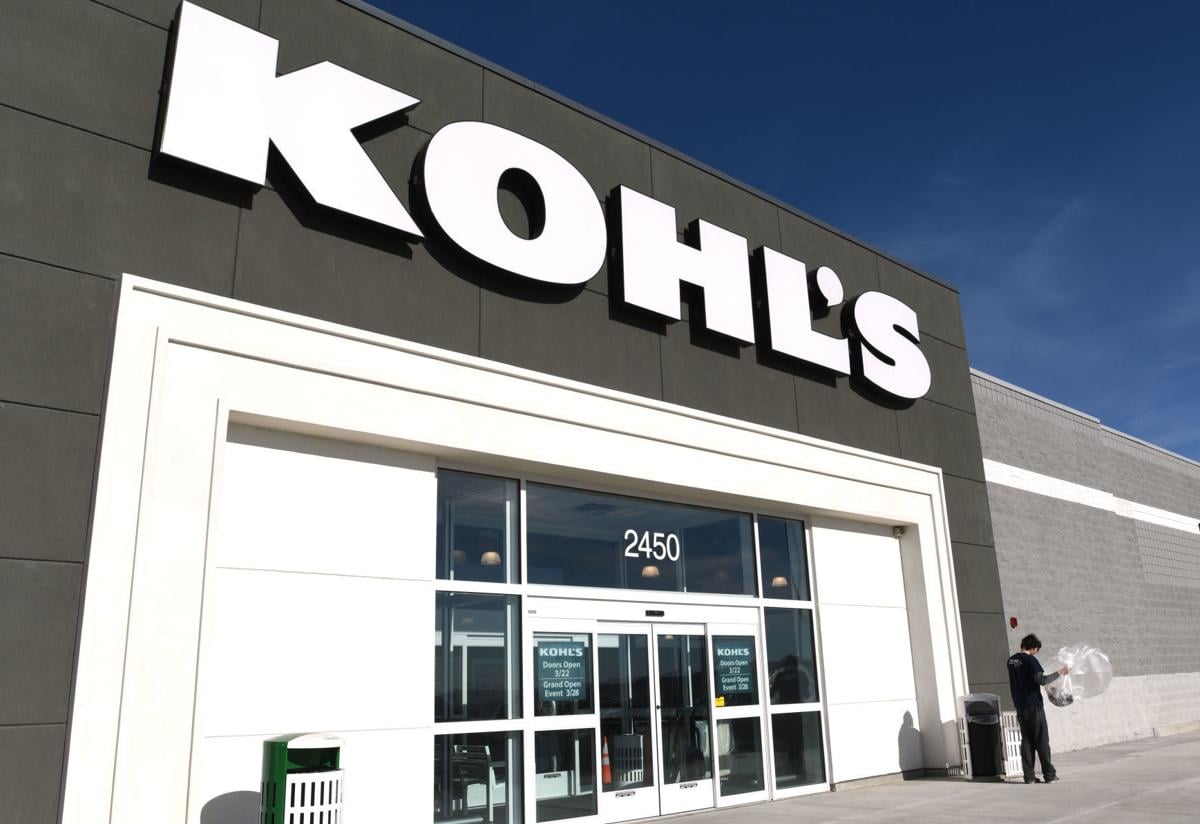 ELKO – A big, bold sign has been installed on the front of the new Kohl's store. Another, smaller sign is posted on the glass front doors announcing that the store will open March 22 and there will be a grand opening March 28.
In an earlier Elko Daily Free Press article David Fonua, vice president of construction for Meridian Pacific, said the old Kmart building was roughly 91,000 square feet in size. C-A-L Ranch took about 50,000. Kohls will inhabit the remaining 40,000 square feet.
"We anticipate being able to open Kohl's in late March," Fonua said in an earlier report. We think it will be great for Elko."
"Our hours will match those of stores in Utah and Reno," said a local store employee.
The Reno West Kohl's is open from 9 a.m. to 10 p.m. Monday through Thursday. The business is open 9 a.m. to 11 p.m. Friday, 8 a.m. to 11 p.m. Saturday, and 9 a.m. to 9 p.m. Sunday.
"With regards to jobs, we have been hiring for the store already, but interested individuals can always check Kohls.Careers.com for postings at any of our stores," wrote Weston Banker, senior coordinator for corporate public relations.
The store offers a number of second-tier lines from top designers, as well as its own popular in-house brands.
Kohl's has the second highest level of retail sales in the United States at $19.17 billion a year, according to statista.com. It was behind only Macy's and ahead of Norstrom and JC Penney.
The company started as a food store chain in Wisconsin. It became the largest supermarket chain in the Milwaukee area before its first department store was opened in 1962.
Kohl's was purchased by a group of investors in 1986 and expanded to 49 states in the 2000s.
Banker said, "Your readers can also go to Kohls.com to check out our great national and private brands we have to offer, or download the Kohl's app on their mobile devices to start exploring our great offerings."
Get local news delivered to your inbox!
Subscribe to our Daily Headlines newsletter.