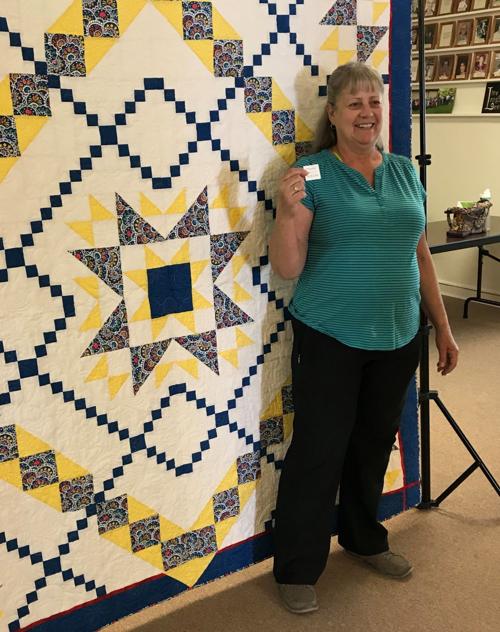 Lamoille — The Lamoille Women's Club has planned a bazaar this weekend featuring the craft and sewing skills of their membership.
Members will display their many items for sale Oct. 17 and 18 in the Lamoille Women's Clubhouse. The Pumpkin Festival uses their yard for the "Pumpkin Patch" and pictures at the event, so they will be easy to find.
This year the Lamoille Country Fair and Fall Craft Festival were cancelled, as were many other events in the Elko area. When Gov. Steve Sisolak relaxed the 50-person maximum in public places to 250, the women's club members put their heads together and came up with the idea to promote their crafts and sewing items.
Members have always had a booth at the Fall Craft Festival, usually held Veterans Day weekend at Spring Creek High School to make money for scholarships. Members are currently making many items to entice buyers, including Christmas, Halloween and fall items. These include pot holders, trolls, potted plants, fabric baskets, table runners, face cloths and Holiday-oriented face masks. Hot apple cider, hot chocolate, coffee, tea, water and soda will also be available.
Doors will open at 10 a.m. and close at 4 p.m. both days. Masks are required. Members will be available to assist with any questions.
This is also an opportunity to join the Lamoille Women's Club and be part of a very active service organization. The group maintains the clubhouse and grounds; provides two scholarships, one at Spring Creek High School and another at Great Basin College; supports and sponsors a family under the Committee Against Domestic Violence for all holidays and birthdays; provides support for the Volunteer Fire Departments; and provides veteran support.
This Bazaar will provide some much need money for general funds.
The ladies are very proud to feature the "Lamoille Country Fair Quilt." Tickets will be available to win this beautiful quilt, "Star Light, Star Bright," constructed by club treasurer Charlene Mitchel and quilted by Terry Bowers of Ruby Valley. Tickets are $1 each or 6 for $5. The quilt proceeds fund scholarships.
Lamoille Canyon Spring 2020:
Get local news delivered to your inbox!
Subscribe to our Daily Headlines newsletter.